Gerber Prodigy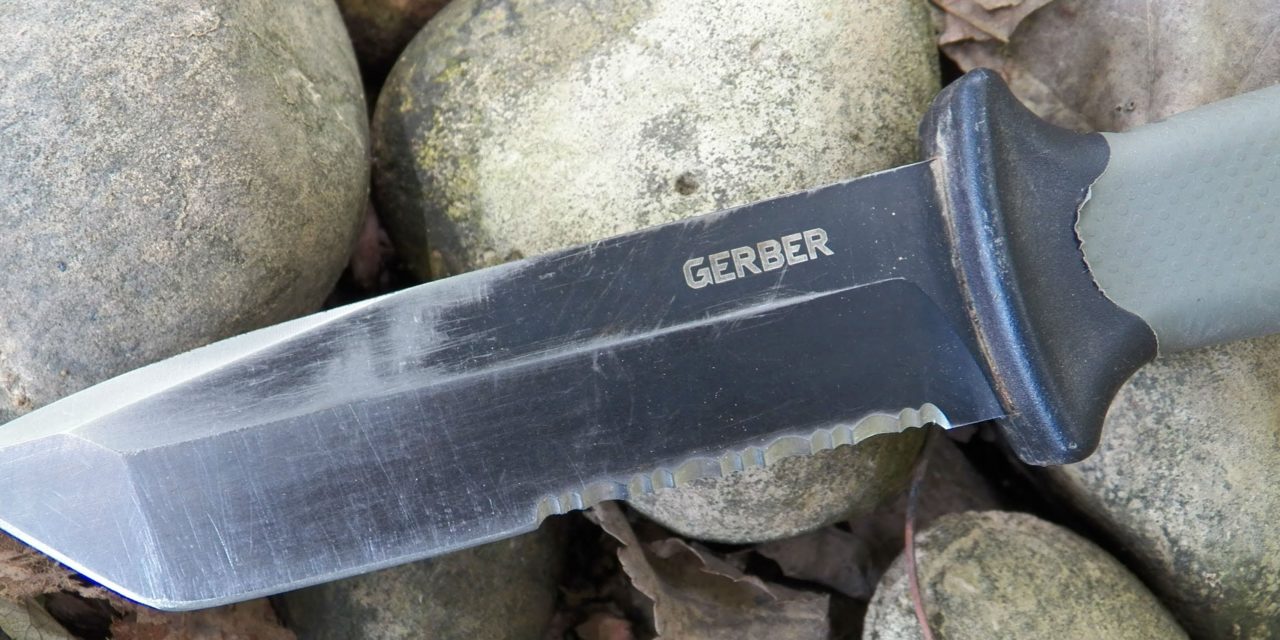 I've never owned a Gerber knife. Not out of malice or dislike of the company or brand, just never did. So getting to mess around with this knife was a new experience.
My first thought when it was given to me was that the sheath looked stupid as hell in an ACU pattern. I'll have to rectify that later with some spray paint or a sharpie or something. Upon pulling the knife from the sheath I like the design of the handle and the look of the blade. It had a nice weight to it and felt well constructed. I also like the construction and retention of the sheath. Keeps it locked in quite nice and I have no doubts it will stay put right where I need it to be. Also, the sheath itself is modular with M.O.L.L.E. webbing on the back of it, so that is a nice feature.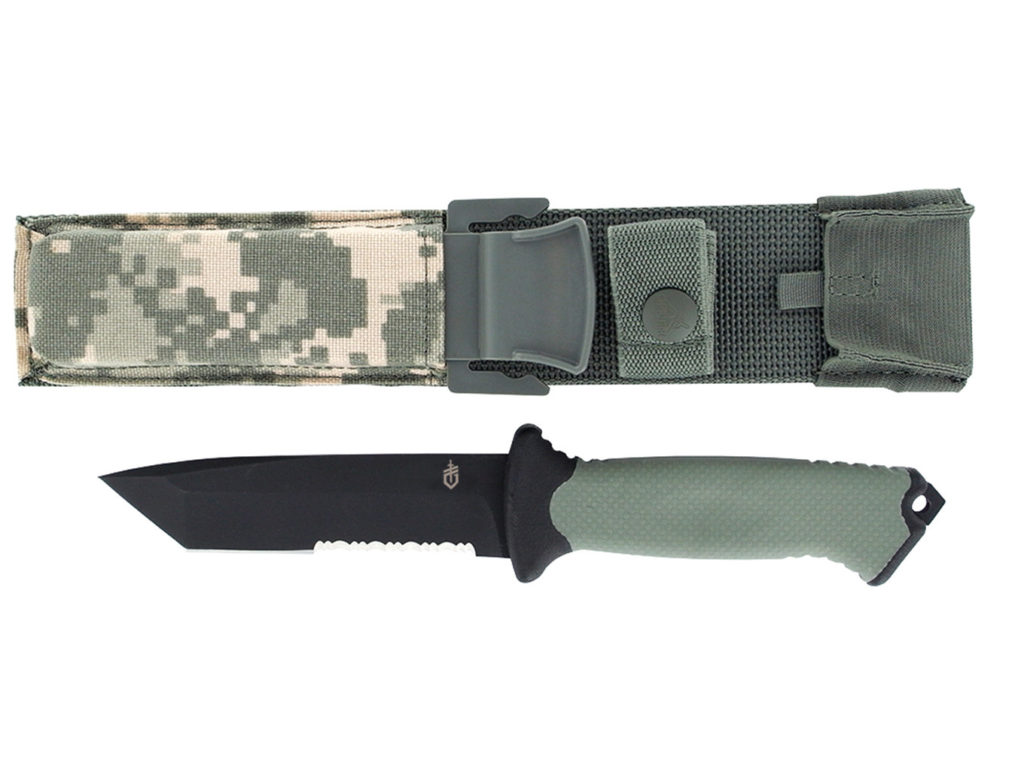 The handle has a comfortable feel and even fits well in my meat paws. A nice texture and easy to hold even if wet or submerged. A nice bonus on the bottom of the knife is a lanyard hole made out of what I can assume is the same material of the blade and is to a point making a good glass break/forehead smasher if need be.  Also, the leg strap is nice if you want it down and out of the way.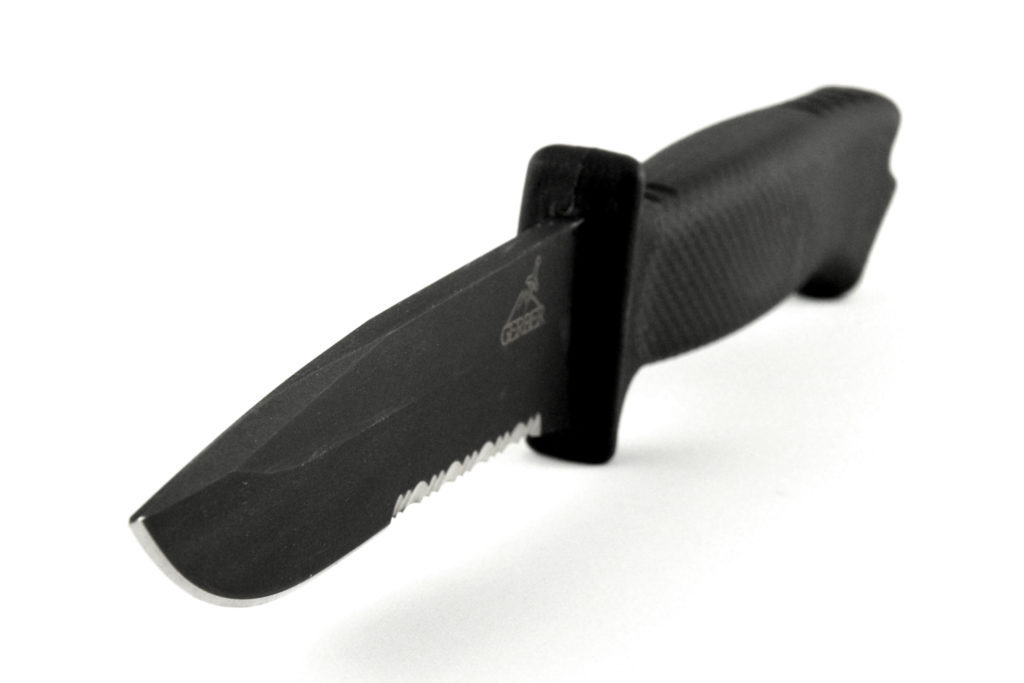 The blade has a nice thickness and length for what I would look for in a fighting or tactical setting. Decent hilt so you don't end up sliding past where your hand should be and losing a finger. A thicker blade means you won't be shaving comfortably with this blade unless you spend a decent amount of time changing the angle on the edge, but for cutting rope, fighting a wolf, or gutting an animal it will do just fine.  I'm gonna take this thing home and try to split wood with it and a hammer, it looks thick enough so we'll find out.
Overall it's a nice knife with a good feel. Even throws pretty nice when I was bored at my store. I think this might find a place attached to my plate carrier as soon as I cover up the digital pattern they put on here.