Multi Holsters Hybrid Light Bearing Holster: It's About Time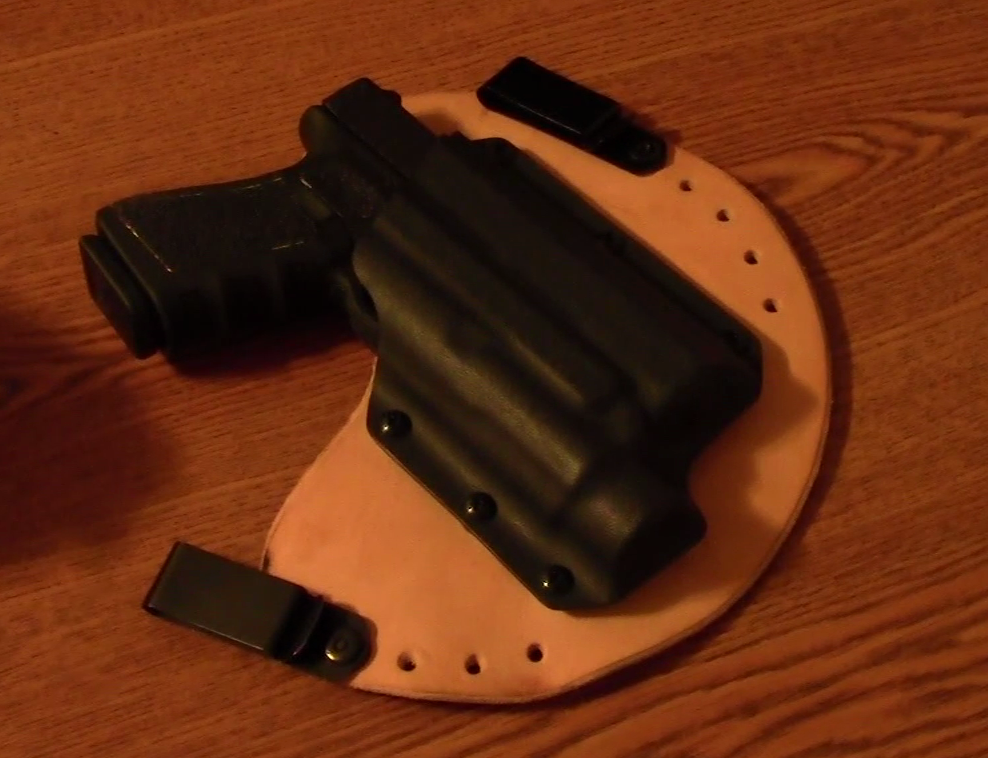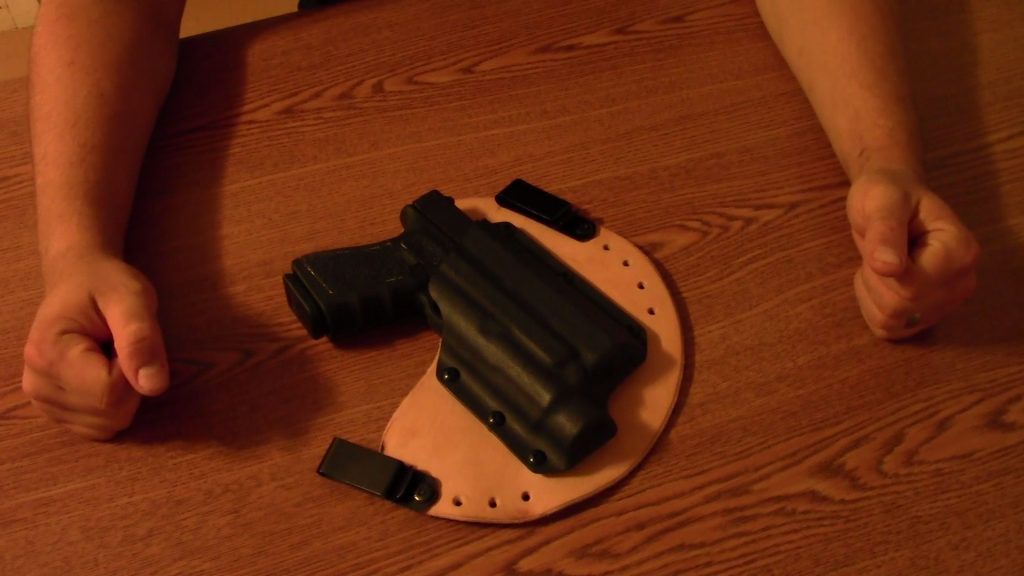 I'm a fan of weapon mounted lights. Most self defense shootings take place in dark environments. I also happen to live in a part of the country that has long winters with very short days. I like the idea of being able to identify anything or anyone that may wish me harm, as well as having the ability to keep one hand free, should I need it. I also prefer to carry my defense handguns concealed in a hybrid style holster. I've found through a little trial and error that hybrid holsters seem to offer the most support and comfort for my body type. Unfortunately that's where things begin to get sticky. As some of you may know, finding a hybrid holster to accommodate a handgun with a light (or laser) is not an easy task. Only a handful of companies on the market offer them. Fellow writer, Aaron, recommended I look at the products offered by a small company called Multi Holsters. Glancing at their website revealed that they offered just what I was looking for. A hybrid holster that would allow me to carry my Glock 19 with a Streamlight TLR-1 clamped to the rail.
I contacted Tony, the man responsible for Multi Holsters, and had a sample in my hands in about two weeks. A perfectly acceptable wait time for a made to order product, especially when compared to some other manufacturers. Talking to Tony, I learned that he has been a reserve police officer in his home town for nearly 25 years. Tony has tastes that parallel my own, and, like me, he found it very difficult to find a holster for his carry setup of choice, a Kahr with a Crimson Trace laser mounted. Also similarly to me, Tony decided to experiment with Kydex in an attempt to create his own holster. Unlike me, Tony has some talent and aptitude when it comes to holster making. Five years later the result is Multi Holsters; A small, all American company that manufactures an impressive product by hand.
As stated, the holster I received is a hybrid style holster. This means that the backing is a large piece of leather (un-dyed cow hide in this case) with a molded .080" Kydex shell. It provides the comfort of a leather holster against the skin with the retention and positive "click" of Kydex. Like most hybrid holsters, this one allows the user to position the belt clips in several positions to adjust ride height and cant. Unlike most hybrid holsters, the Multi Holsters Hybrid has a screw on shell with small rubber bushings between the leather and Kydex. This means that as the leather stretches and forms to the shape of the gun with use, you can remove the bushings, tightening the holster back up and extending the life of the product. Alternatively, if you feel that the level of retention isn't enough, you could remove the bushings and tighten the fit of the holster quite a bit.
I've been carrying with the holster for the last couple months, and am quite happy with it. I've adjusted the holster to sit at a moderate forward cant, and to ride as low as possible. I've found that carrying the holster in this position at about 4:00 provides the best level of concealment for me. This will be different for everyone considering different body types and clothing styles. I originally attempted to carry the pistol at 3:00, but discovered my one complaint with the holster. The distance between the front clip, and the Kydex shell is a little too short. This means that it can't wrap around my rather boney hip without flaring out, causing a rather noticeable budge. I've found the cow hide to be soft and rather comfortable. Montana doesn't get too warm, but I've not experienced any discomfort from the leather to skin contact. The holster features an adequately sized sweat shield and a combat cut, making it easy to draw the pistol with a proper grip. One feature that I love is that if the pistol is holstered with the light switched on, the holster will automatically flip the switch to the off position. Because of the Kydex outer shell, holstering the pistol is an easy task. Retention is very good. The holster can be turned upside down and shaken with no fear of losing the unloaded pistol. Adding a loaded magazine and the added pressure of a belt and pant line makes the holster very secure.
In the end, the holster is an absolute success. It's comfortable, easy to draw from, easy to reholster, and it hides well. At $65 for the base model, and an extra $10 for the light or laser option, this holster is an excellent value. If you prefer something other than black Kydex, Multi Holsters offers a wide range of colors and patterns from red to a carbon fiber print. I can't recommend the holster enough, and will likely be picking up another one for another handgun.