Published on December 6th, 2012
2 Comments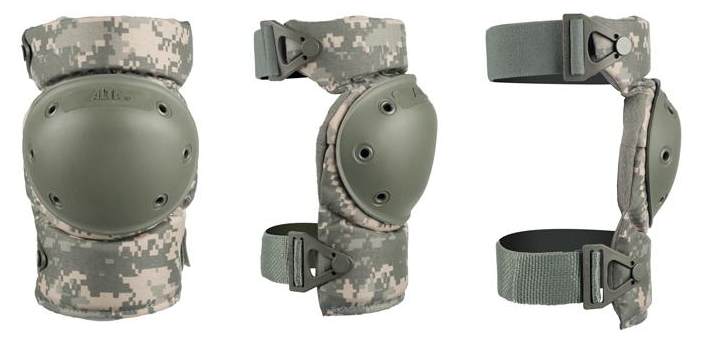 AltaContour pads
[displayproduct]
I found these AltaContour pads to be very flexible, comfortable, and durable. They stand up very well to hard surfaces.  The kneepads have an excellent and durable connection system that we haven't seen before.  They stood up to some serious torture testing!
Be sure to watch to the end for the Tactical Slide music video.
http://www.youtube.com/watch?v=a9otoV9xM0s
Biomechanically designed, offers great knee motion and comfortable fit
Extra flexible with sectional foam padding
Soft rubber cap is skid-resistant and provides protection and flexibility
Cordura nylon cover
"Compression Recovery" half-inch Neoprene foam padding provides firm, consistent support without bottoming out
Finished brushed tricot liner wicks away moisture and keeps out dirt and debris
Secured with six brass grommets
Non-slip rubber strip on back to hold comfortably in place
Widely set dual strapping system to avoid bunching and provide extra comfort
Offered with the Original AltaLok Easy On/Off Fastening System
Unique Alta Strapkeeper System to secure excess straps from flapping
Adjustable to fit most sizes
Comments
comments
2 Comments
Comments
2 Responses to "AltaContour Pads Review"
Doug Says:
April 14th, 2013 at 7:17 pm

everybody everybody tactical slide!

herrin Says:
April 14th, 2013 at 7:27 pm

That Crap is hilarious. Makes me laugh. It's my ring tone on my phone!
Leave a Reply