WLS Double Tap 191 – Sniper Salma Hayek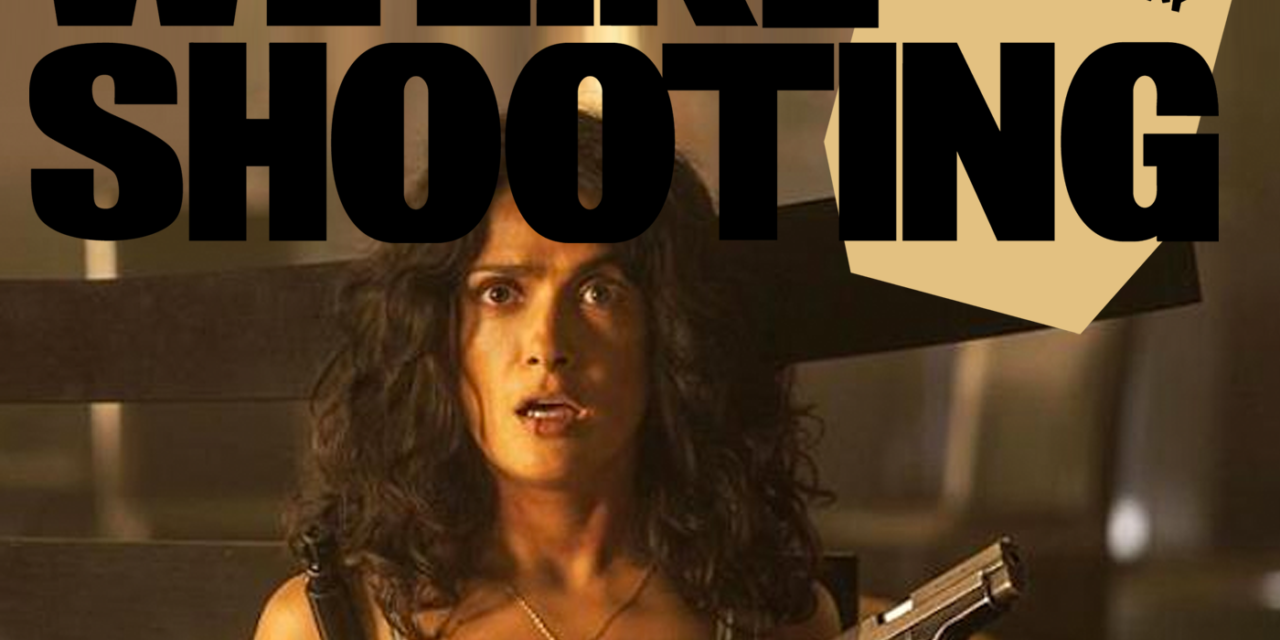 LISTEN TO THE SHOW
LoveWLS.com
We need your help to keep the show going! Check out LoveWLS.com to find out how you can help!
Welcome to We Like Shooting's Double Tap, Episode 190 Where we answer your questions, talk about new tech in the gun world, and touch base on gun industry news.
Cast
Our cast for tonight is Shawn Herrin, Nick Lynch, Aaron Krieger, and Jermey
WLSMOFO 10% off
WLS10 10% off
#WackyWeapons
#DearWLS
Kevin W
I'm planning on having my M&P compact slide milled for a RDS. What company would you recommend? I'm currently debating between Brimstone Gun Smithing, Floyd's and DP customs.
Cameron L
I have been interested in selling a springfield xds on gun broker, since prices are nuts on there. Is it legal as a private seller to ship a gun to a ffl or does it need to go from ffl to ffl?
Mike G
Hey dudes. And Nick. Who is also a dude.
I want to talk about reloading 5.56 and .223 brass. Not all the brass for each is clearly labeled, and thanks to stretching, sometimes .223 is stretched to 5.56 length. So it's not always clear which case is which. I'm aware of the limitations of shooting 5.56 in a .223 Rem rifle, but, what are the limitations of LOADING these cases? I've read something about 5.56 brass is thicker and can make higher pressures if loaded to .223 specs and the internet device in my hand didn't give a clear answer.
Can you?
#WLSislife #themandolinian #wherewillthebooghavetakenusbythetimeyoureadthisquestion? #submitted6January
Robbie R
What do you guys think about the FK BRNO PSD? A 100 yard pistol for a mere $7,000 sounds like a bargain but they have a $1650 version for the poors.
Jonathan R
So I just finished a night/day sleep study. It made me think: do any of you use a CPAP machine or know of anyone that does? Would you plan your "bump in the night" reactions differently?
Submit your questions to welikeshooting.com/dearwls
# Not Guns
Friends without laugh tracks is what Friends is really about
# INDUSTRY NEWS
All about the long range tonight
Just a reminder to join a gun related advocacy group (ask the guest about their state) and we always give out the Suicide prevention line, that number is 1 (800) 273-8255 or text a message to 741741
We're here live every week on Monday and Weds. and on demand every damn day. Go to welikeshooting.com/show to subscribe!
Support Our Sponsors! Discounts codes below!

Company

Code

Benefit

Link

Faxon Firearms

WLS10 / WLSGUN

10% off parts, deals on guns

Swampfox Optics

WLS15

25% off

Brownells

Varies

Deals every day! Check slider

Second Call Defense

Click link

Free month

Black Rhino Concealment

WLSMOFO

10% off

Bowers Group

WLS

$15 off

Polymer80

WLSISLIFE

15% off

Manticore Arms

WLS10

10% off

NeoMag

WLS

10% off

Sonoran Desert Institute

Varies

Check site

Patriot Patch Co.

WLS10

10% off

Noisefighters

Click link

10% off
We're here live every week on Monday / Wednesday nights and on demand every Thursday / Saturday. Go to welikeshooting.com/show to subscribe!