WLS Double Tap 184 – Shawmen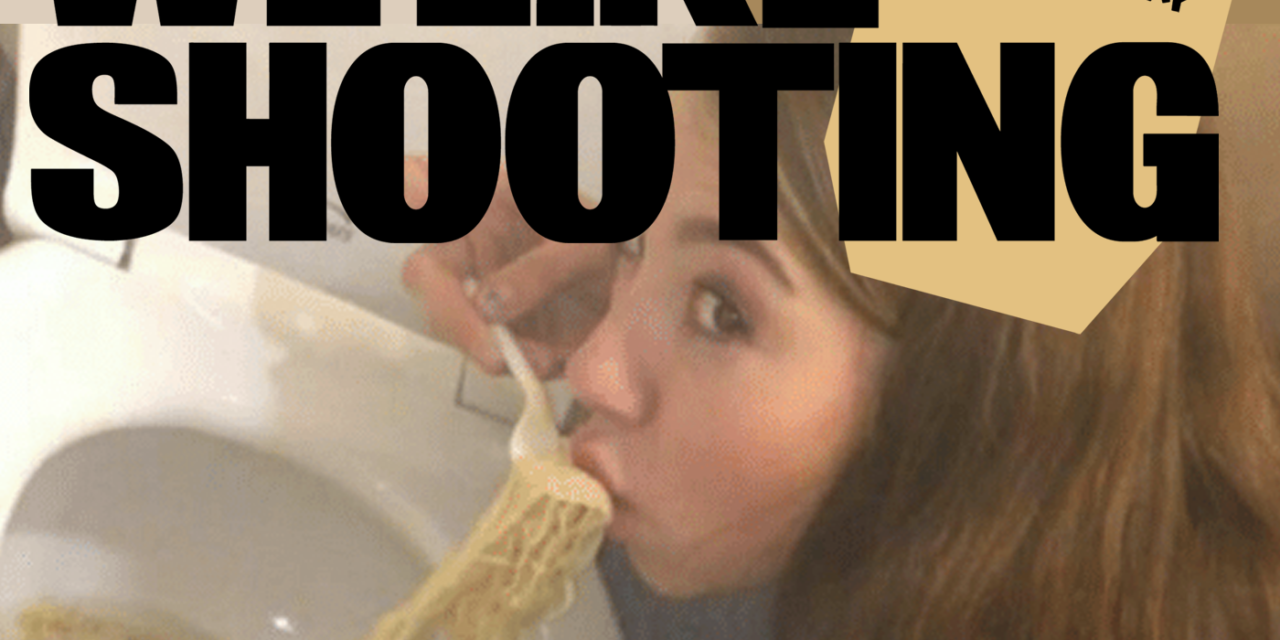 LISTEN TO THE SHOW
LoveWLS.com
We need your help to keep the show going! Check out LoveWLS.com to find out how you can help!
Check out our Shootout challenge! Targets, rules and swag available here!
Welcome to We Like Shooting's Double Tap, Episode 184 Where we answer your questions, talk about new tech in the gun world, and touch base on gun industry news.
Cast
Our cast for tonight is Shawn Herrin, Nick Lynch, Aaron Krieger, and Jermey
Veteran owned and operated company specializing in thermoforming Kydex firearm holsters. We have over 80 of the most popular open and concealed carry holsters in stock.
WLSMOFO 10% off
WLS10 10% off
#WackyWeapons
Expandable Magic Martial Arts Staff
#DearWLS
Fordo B
Can you explain what a carbine is? I don't know if I'm overthinking it. I'm confused because a rifle is a long gun, and a carbine is a short gun. But then aren't carbines just SBRs? I'm curious about the real technical differences between rifle, carbine, and pistol. Thanks!
Marryadoc B
Would you rather have giant wings instead of arms, or have human sized chicken legs but never be able to fly in a plane?
Pepping T
A little while ago, someone asked what new gun y'all would buy with $500. Shawn picked the P80 serialized.
I was wondering: why? Is that not just a serialized version of the 80% you'd buy from them anyway? What I'm trying to say is, why buy a serialized gun when you can get a no serialized one? I'm curious what your thought process was.
Dave J
What is your opinion on 350 Legend for hunting whitetail in a straight walled cartridge state? Would it be best in an AR platform or bolt action rifle? Would you buy or build the rifle? Thanks for the help.
Bart R
I want to get more involved in the shooting community. I have been an EMT, both Wildland and normal Firefighter, Medic in the Army, now I graduate medical school in May 2021. I have always had a passion for helping people and treating the sick and injured. I have also been a shooter and interested in firearms for the last 2 decades (I'm 30). I want to be more active in the firearms community and make it a part of my job. Any ideas about how to get into the game? Of course I can do something medically related, but I've also been reloading for 10 years, and have competed in USPSA, PRS, Trap, and 3 gun. Does WLS have any openings for people on the show? Or a need for a medical license?
Biblo B
I recently purchased a Jeep Wrangler so I could be a cool guy. I'm interested in putting a gun mount/holster thing in it for while I drive. Do y'all have opinions on them?
Don the julio Foolio
Can you recommend a 15″ mlock carbon fiber handguard around 150?
Submit your questions to welikeshooting.com/dearwls
# Not Guns
 Who is who if we were king of the hill characters 
# INDUSTRY NEWS
Just a reminder to join a gun related advocacy group (ask the guest about their state) and we always give out the Suicide prevention line, that number is 1 (800) 273-8255 or text a message to 741741
We're here live every week on Monday and Weds. and on demand every damn day. Go to welikeshooting.com/show to subscribe!
Support Our Sponsors! Discounts codes below!

Company

Code

Benefit

Link

Faxon Firearms

WLS10 / WLSGUN

10% off parts, deals on guns

Swampfox Optics

WLS15

25% off

Brownells

Varies

Deals every day! Check slider

Second Call Defense

Click link

Free month

Black Rhino Concealment

WLSMOFO

10% off

Bowers Group

WLS

$15 off

Polymer80

WLSISLIFE

15% off

Manticore Arms

WLS10

10% off

NeoMag

WLS

10% off

Sonoran Desert Institute

Varies

Check site

Patriot Patch Co.

WLS10

10% off

Noisefighters

Click link

10% off
We're here live every week on Monday / Wednesday nights and on demand every Thursday / Saturday. Go to welikeshooting.com/show to subscribe!