WLS Double Tap 150 – All Hail the Cult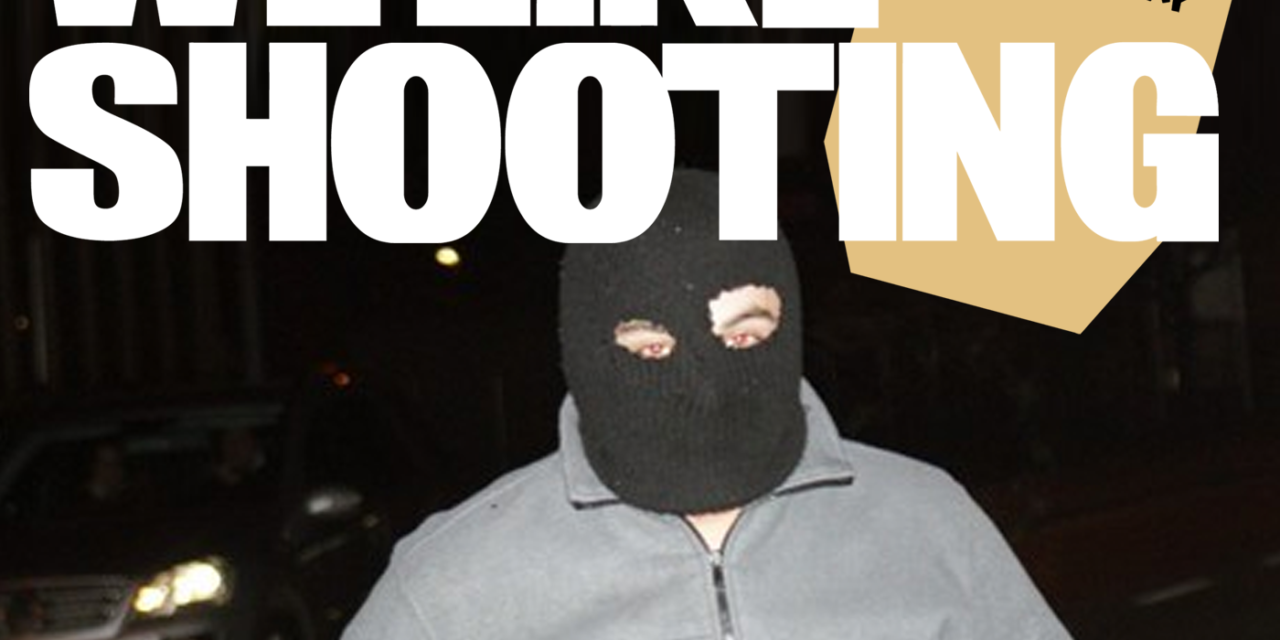 LISTEN TO THE SHOW
LoveWLS.com
We need your help to keep the show going! Check out LoveWLS.com to find out how you can help!
This episode of We Like Shooting –  Double Tap is brought to you by Black Rhino Concealment Neo Mag and Rubber Dummies.
Check out our Shootout challenge! Targets, rules and swag available here!
Welcome to We Like Shooting's Double Tap, Episode 150 Where we answer your questions, talk about new tech in the gun world, and touch base on gun industry news.
Cast
Our cast for tonight is Shawn Herrin, Aaron Krieger, and Jermey
Veteran owned and operated company specializing in thermoforming Kydex firearm holsters. We have over 80 of the most popular open and concealed carry holsters in stock.
WLSMOFO 10% off
WLS10 10% off
#WOULD YOU RATHER
Lebedev PL-15 or Canik TPS9SA
#DearWLS
James
Thoughts on the Riley Defense AK's?. I found some on Big Daddy Unlimited for 658.99.
Austin
Yo! Do any of you guys have a dedicated subsonic platform? And is there even a reason for subsonic rifle rounds? Why not just go pistol caliber? Thanks!
#showerthoughts #hashtag
Steve
Dear Cult elders. I have an assembuilt AR with a PSA 9mm 7″ barrel upper and SB3 brace. This is a field pistol that gets treated very poorly. Looking for suggestions for a brake/comp. Something on the same budget as the build. keep up the great show. #SSB #guncult #WLSISLIFE
Pistol Maker
Any experience with CBC Industries? Thinking about one of their 9mm pistol kits just for something cheep to play with at the range. https://www.cbcindustries.com/products/ar15-pistol-kit-7-5-inch-9mm-keymod-sba3-205757/
Timmy
What do you guys recommend for iron night sights for an AR? Wondering if tritium sights are worth the money or if there is something else that is a better value. I am new to night shooting and want iron sights for this rifle as I have a red dot on my other rifle. Also, this rifle will not be solely for night shooting. Currently, I have standard irons on it but they are worthless at night. #SSB #WLSISLIFE
Greg
I'm going to order a Glock slide and slide cover from Brownells. How do I get a coupon code and give you guys credit?
Also, my boomer dad used the swampfox code. He put a FFP Arrowhead on his Marlin 45-70. He loves it. 
Jono R
So, my father died almost a year ago. My entire life he always said he wanted to be cremated and spread on a beach. When he was sick and new it was coming, he gathered us together and explicitly told us he absolutely wants to be spread on a beach in the sand. I even have him recorded on one of my podcast episodes saying it. My mother won't let go of his ashes. She said she can't give them up. She needs at least a year to get herself together. We're worried that she won't let us have him, and give him his final wishes. So, with all that said, why won't a 45 shoot out of a 9mm?
Submit your questions to welikeshooting.com/dearwls
# Not Guns
THIS WEEKS TOPIC:  
If you had a song that played every time you entered a room, what song would it be?

# INDUSTRY NEWS
Many Companies are going back to work!!

Just a reminder to join a gun related advocacy group (ask the guest about their state) and we always give out the Suicide prevention line, that number is 1 (800) 273-8255 or text a message to 741741
We're here live every week on Monday and Weds. and on demand every damn day. Go to welikeshooting.com/show to subscribe!
Support Our Sponsors! Discounts codes below!

Company

Code

Benefit

Link

Faxon Firearms

WLS10 / WLSGUN

10% off parts, deals on guns

Swampfox Optics

WLS15

25% off

Brownells

Varies

Deals every day! Check slider

Second Call Defense

Click link

Free month

Black Rhino Concealment

WLSMOFO

10% off

Bowers Group

WLS

$15 off

Polymer80

WLSISLIFE

15% off

Manticore Arms

WLS10

10% off

NeoMag

WLS

10% off

Sonoran Desert Institute

Varies

Check site

Patriot Patch Co.

WLS10

10% off

Noisefighters

Click link

10% off
We're here live every week on Monday / Wednesday nights and on demand every Thursday / Saturday. Go to welikeshooting.com/show to subscribe!