WLS Double Tap 113 – Aquaman Drowns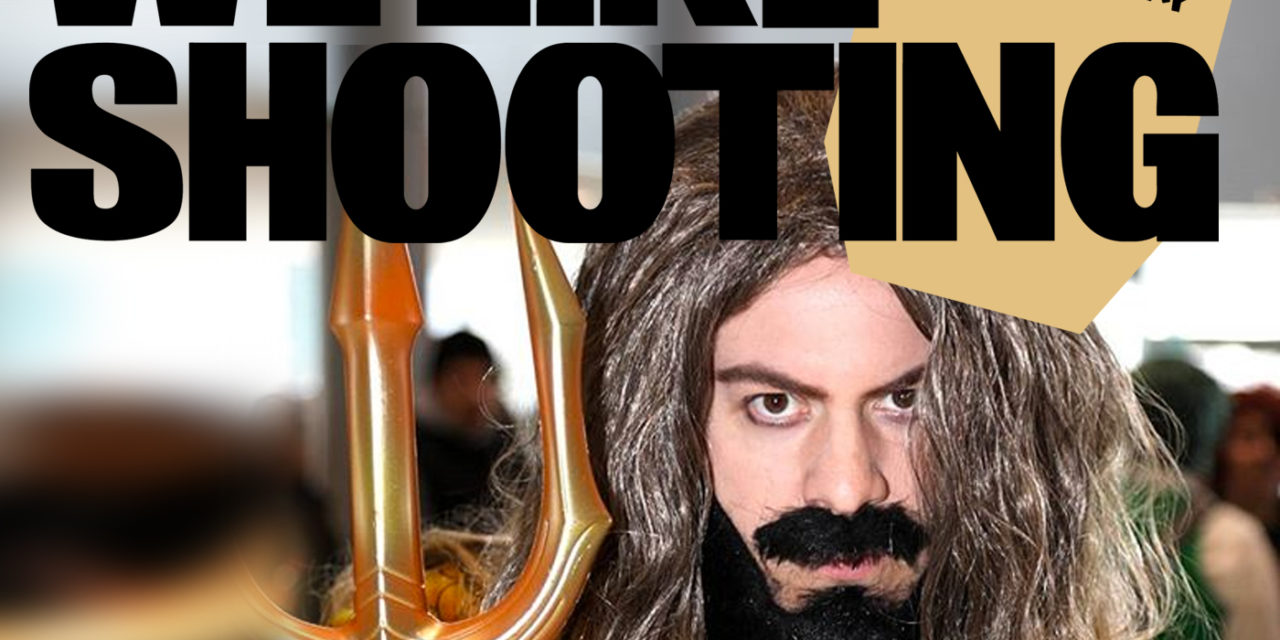 Listen to the show
LoveWLS.com
We need your help to keep the show going! Check out LoveWLS.com to find out how you can help!
This episode of We Like Shooting –  Double Tap is brought to you by Black Rhino Concealment Neo Mag and Rubber Dummies.
Check out our Shootout challenge! Targets, rules and swag available here!
Welcome to We Like Shooting's Double Tap, Episode 113, Where we answer your questions, talk about new tech in the gun world, and touch base on gun industry news.
Cast
Our cast for tonight is Shawn Herrin, Aaron Krieger and Jermey
veteran owned and operated company specializing in thermoforming Kydex firearm holsters. We have over 80 of the most popular open and concealed carry holsters in stock.
WLSMOFO 10% off
WLS10 10% off
#WOULD YOU RATHER
FN America P12 vs Mossberg 590 Tactical
#DearWLS
Aiden S 
Since Nick is the NPR of gun pod casting and Paul Harrell is the NPR of traditional youtube content can we see a team up some time. They are both monotone and low voices and surprise you with the info they give. Also when they lose it they lose it (Voda) with Nick.
Also Lynch & Harrell just sounds right.
Donny G 
My fiance has "loaned" her sister a handgun for over two years now. Could my fiance be held liable in any way if her sister ever used it in a crime or self defense?
Shawn S 
Why does everybody hate on the .40 S&W cartridge? Thanks for your time guys.
Stan H 
Hey WLS, who would be your go to OWB kydex holster maker? For everyday all day carry. Need a tough rig to fit a Walther PPQ 5″.
Waldo F 
Just heard the pod cast, kinda fan girled out you guys read my question about the LR308 build anyways the twist rate on my barel is 1:8 and the ammo I've been using is L2A2 146gr fmj. We've also tried various hand loads of 165grand some 150grs as well. Everything else on the rifle has stayed the same. Also the handrail does not touch the gas block and I've eliminated the wobble between the upper and lower. Thanks again guys.
Max F
I know Jeremy is really the goto person for most of my firearm questions, but this one is a bit out there. I have been hunting for a while, even have a great dog who retrieves the ducks I pluck from the sky with my Browning Wicked Wings A5, I like this shotgun because it can chamber 3 ½ shells. I got it in the Realtree pattern with the receiver and barrel cerakoted burnt bronze, looks so good, anyhow my question for Jeremy is, how can I tell if my dog is gay. I assumed he would have the most knowledge on these things. 
Spencer K
I was watching Rambo Part II and I was wondering where he got those exploding arrows from? I don't recall seeing them while I was in the service, but I think if we would have been issued those instead of the M14's back in 'Nam, we could have just won that war. Anyhow, I have a big issue on my property of stray cats and think this would be the best management device. The triplines to the claymores I set out don't work as the cats just seem to walk over them, however, I did lose a couple of dogs to them. Damn, I am going to miss those dogs. So any leads would be greatly appeciated. Thanks, Keep up the great Show.
Submit your questions to welikeshooting.com/dearwls
# Not Guns
THIS WEEKS TOPIC: : In honor of one of my favorite comic books coming to Amazon Prime as a series, The Boys, what do you think would be the worst superhero power. 

# INDUSTRY NEWS
Just a reminder to join a gun related advocacy group (ask the guest about their state) and we always give out the Suicide prevention line, that number is 1 (800) 273-8255 or text a message to 741741
We're here live every week on Monday and Weds. and on demand every damn day. Go to welikeshooting.com/show to subscribe!
Thanks for listening, and become a patreon today