WLS Double Tap 105 – Black Socks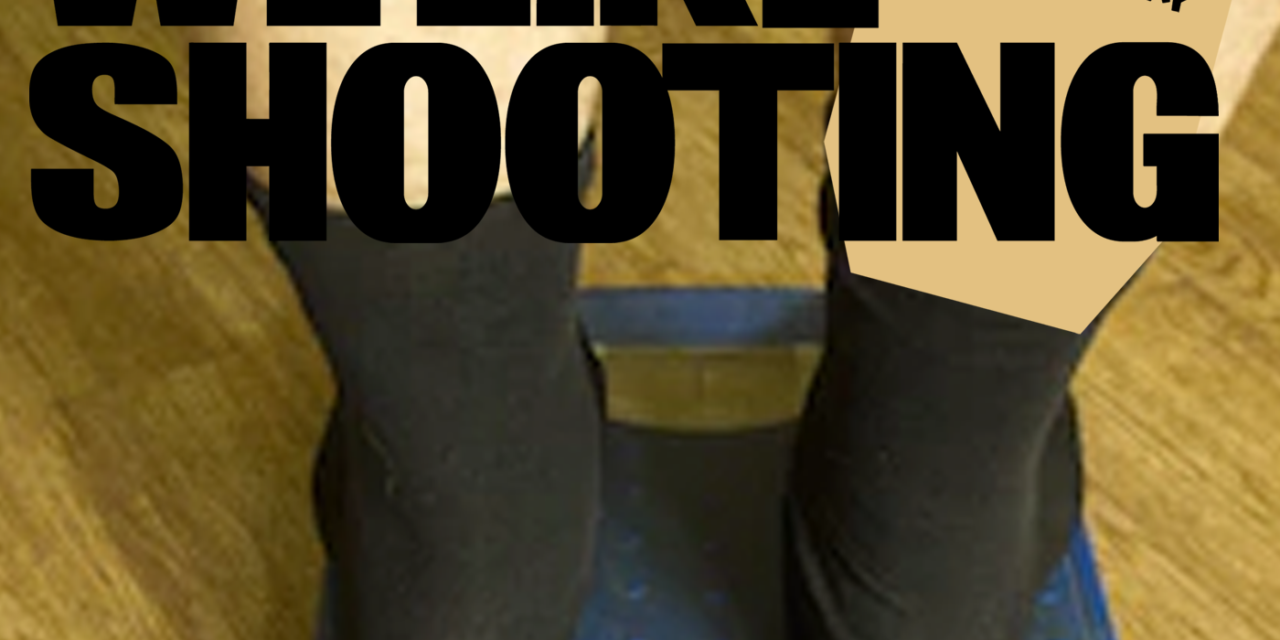 Listen to the Show
LoveWLS.com
We need your help to keep the show going! Check out LoveWLS.com to find out how you can help!
This episode of We Like Shooting –  Double Tap is brought to you by Black Rhino Concealment Neo Mag and Rubber Dummies.
Check out our Shootout challenge! Targets, rules and swag available here!
Welcome to We Like Shooting's Double Tap, Episode 105, Where we answer your questions, talk about new tech in the gun world, and touch base on gun industry news.
Cast
Our cast for tonight is Shawn Herrin, Aaron Krieger and Jermey
veteran owned and operated company specializing in thermoforming Kydex firearm holsters. We have over 80 of the most popular open and concealed carry holsters in stock.
WLSMOFO 10% off
WLS10 10% off
#WOULD YOU RATHER
Double barreled 1911 vs Double barreled sawed off Shotgun
#DearWLS
Tex D
Which way can I go without a tax stamp: pistol to rifle or rifle to pistol?
Thanks
Duke M
Please recommend AR pistols in 556 that cost under 1k.
Shean D
Hey Jeremy.
M1A or socom 16 ( not the stupid CQB version)
Buck H
What is your experience with Kel Tec products? Like, dislike? Am thinking about getting a SU16c.
Thanks
Josh A
I've been shooting my 6.5 Creedmoor rifle with a MOA scope since I've had it. However, I'm looking to upgrade the scope. The new scope I'm looking at has a better reticle for Mils and the same reticle for MOA. The main draw for the mil reticle is a .03 mil dot in the center of the crosshairs for the longer distance precision shots. Would you consider switching from MOA to Mils to get a different reticle?
Piper Proton
Hey sexy beasts!
Just purchased a Henry leaver action 41 Rem Mag and looking to place some optics on the rail. I've considered the strike eagle by vortex but it's too large.
Will be using this for hunting, no more than 100 yds. What optics would you suggest?
Zac C  
Dipples size nick, or nick size dipples?
Travis R
Love the show. I just wish we could have half the stuff here in NJ that you talk about. And that I could afford half the stuff you talk about. #HerrinMoney My father taught me how to shoot with an old Winchester 190 22LR that was missing the magazine tube. I am looking to get my son into shooting and for him to have some of the same experiences. I am not a superuser like you guys but I like to get out shooting a few times a year. I went around to a few of the local stores and shopped out a used 22LR for my son. I was wondering which of these each cast member would recommend and why. Shawn, I know you hate 22's so you don't have to answer.
Winchester 190
Marlin 60
Marlin 795
Ruger 10/22
Mossberg 702
Savage 64
Remington 597
Are there any you recommend I stay away from?
PS I used the NJ state police email address in this contact form so feel free to spam away.
Submit your questions to welikeshooting.com/dearwls
# Not Guns
THIS WEEKS TOPIC: Socks, Black or white?

# INDUSTRY NEWS
• Rock Island Armory Imports New VRBP-100-A Semi-Automatic Bullpup Shotgun
• Matador Arms introduces the Mag-X (P320) AR-15 Magazine Adapter
• EZ Accuracy introduces the EZ-60 Offset Fiber Optic Sights
• Marlin Debuts Dark Series of 1895, 336 Lever Guns
Just a reminder to join a gun related advocacy group (ask the guest about their state) and we always give out the Suicide prevention line, that number is 1 (800) 273-8255 or text a message to 741741
We're here live every week on Monday and Weds. and on demand every damn day. Go to welikeshooting.com/show to subscribe!
Thanks for listening, and become a patreon today