WLS Double Tap 096 – No I Do Not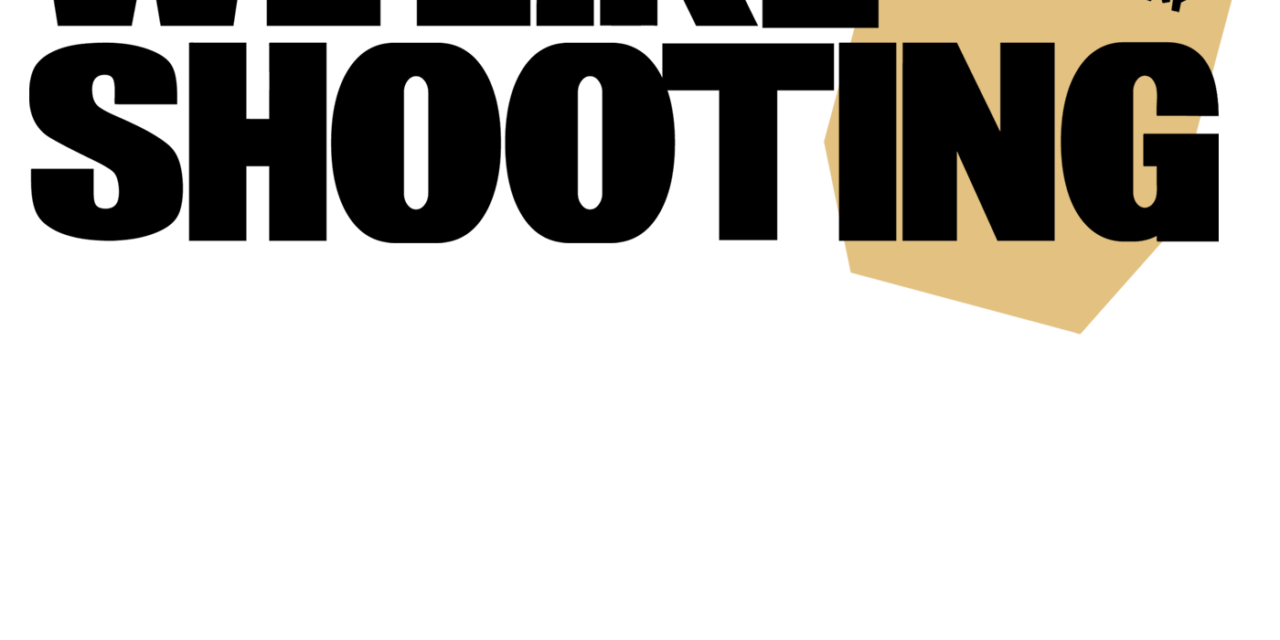 LISTEN TO THE SHOW
LoveWLS.com
We need your help to keep the show going! Check out LoveWLS.com to find out how you can help!
This episode of We Like Shooting –  Double Tap is brought to you by Black Rhino Concealment Neo Mag and Rubber Dummies.
Check out our Shootout challenge! Targets, rules and swag available here!
Welcome to We Like Shooting's Double Tap, Episode 96, Where we answer your questions, talk about new tech in the gun world, and touch base on gun industry news.
Cast
Our cast for tonight is Shawn Herrin, Aaron Krieger, Jermey and Nick
veteran owned and operated company specializing in thermoforming Kydex firearm holsters. We have over 80 of the most popular open and concealed carry holsters in stock.
WLSMOFO 10% off
WLS10 10% off
#WOULD YOU RATHER
#Dear WLS
Not Jermey P.
How many knuckles deep?
Antonino D
First time long time! Jeremy talked about silver soldering muzzle devices a while back. Is this a better and easier way than pinning and welding? Still a good/legal option on a 14.5" barrel? Perhaps a Pozcast subject? Figure it out bud
NY2A Fighter
First off great show guys. I like that you have been talking about products for us repressed states lately. I'm torn between getting a kalikey for my AR; so I can have one of those XTech grips (and other features) or keeping it semiautomatic with the thordsen stock. Which would you do? Also I recently acquired my grandfather's glenfield model 60. After cleaning it up the thing is a tack driver. It needs to be refinished but I'm not sure it's worth having done. I can buy a new one for the price of having it cerakoted. I found a new stock for it from Hunting Tactical but again it's the same price as a new one. Want to use it to teach my daughter how to shoot and have a fun range toy that is cheaper to shoot. Plus this glenfield is exempt in NYS so it can have features. The Hunting Tactical stock seems like a great solution for that. Sorry for the long winded question but hopefully others out there get value from it too.
Coon Dog
I just got done listening to the episode where you hilariously missed the point of my question regarding SCD. Your answer of maybe, maybe answered my question. But the rip on my example was worth it. So that I can hear what else you can come up with I will try to provide more information about that shot. First it's about a 2 mile drive to get to town. +/- some as the bullet flies. Here in the fingerlakes we have real hills. Not those little pimples they have in Ohio. The village is about equal distance down hill as it is out from the top. Not saying the altitude was a mile the hill isn't that steep. The field he shot fro was flat so the shot would have gone straight out off the hill. If my memory serves me he had a 243. He had to pay for a new window and I think a $150 fine. Not worth fighting the charges. That is typical for NYS. They make the fines just low enough that it's not worth fighting it but high enough to piss you off. Plus he probably said something stupid when they asked him. I heard about it from the guy that owns the land I hunt.
Anyway my question was more about finding a way to protect myself from the increasing risk of an accident when hunting. The urban sprawl is eating up hunting land. Deer now live in backyards making effective conservation difficult. In order to keep the disease and parasites away hunters have to get closer.
Chris G
I am interested in purchasing a 30-30 lever gun and I am considering between a Mossberg 464, a Henry 30-30, and a Marlin (after having heard from a few reviews that they have fixed their QC issues). Which would y'all recommend?#RegistrationAlwaysLeadsToConfiscation #WLSislife
Deez Nutz
Hey guys, I'm considering getting my FFL. It would be a home based FFL used primarily for transfers for friends or relatives. I currently rent an apartment and it is approximately less than 2000 feet from a school. Do you think these factors could cause problems?
Submit your questions to welikeshooting.com/dearwls
# Not Guns
THIS WEEKS TOPIC: What do you think Aaron is doing right now?

# INDUSTRY NEWS
• Looking for an AR9 pistol kit, why not try an 80% Kit
• Bow Hunting on a rifle platform
• 4,800 dollar revovler, would you buy it?
• Man with the golden gun, Saudi Prince is gifted a golden MP5K
Just a reminder to join a gun related advocacy group (ask the guest about their state) and we always give out the Suicide prevention line, that number is 1 (800) 273-8255 or text a message to 741741
We're here live every week on Monday and Weds. and on demand every damn day. Go to welikeshooting.com/show to subscribe!
Thanks for listening, and become a patreon today