WLS Double Tap 086 – Jeremy blocked Savage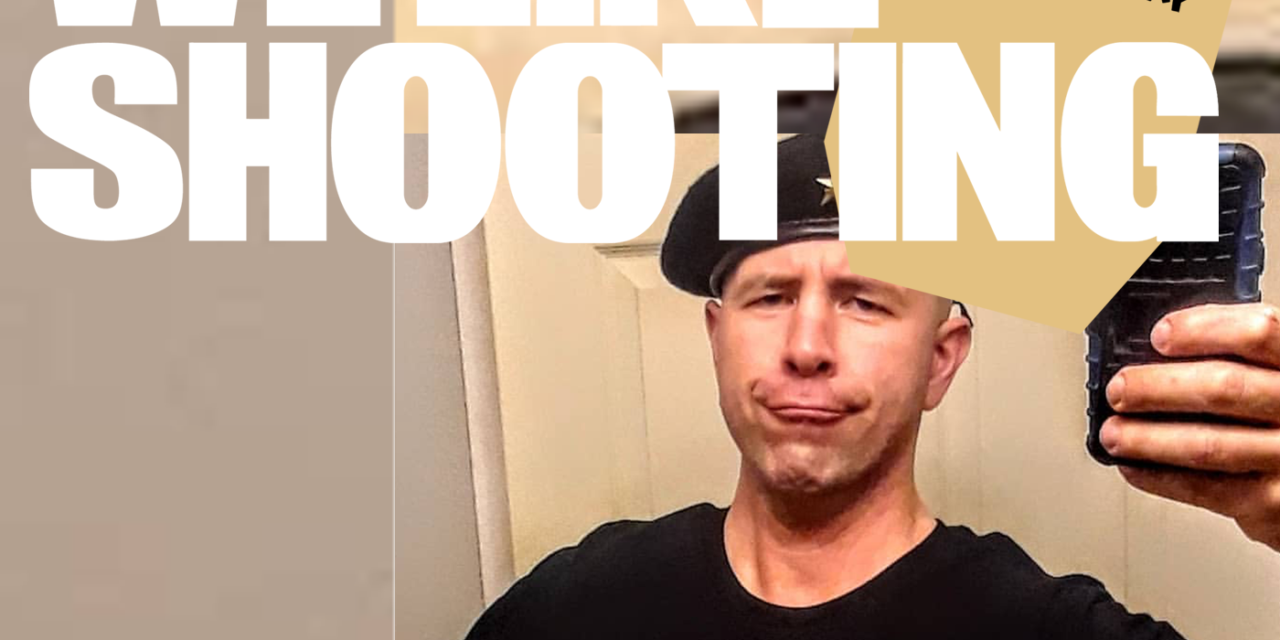 Listen to the show
LoveWLS.com
We need your help to keep the show going! Check out LoveWLS.com to find out how you can help!
This episode of We Like Shooting –  Double Tap is brought to you by Black Rhino Concealment Neo Mag and Rubber Dummies.
Check out our Shootout challenge! Targets, rules and swag available here!
Welcome to We Like Shooting's Double Tap, Episode 86, Where we answer your questions, talk about new tech in the gun world, and touch base on gun industry news.
Cast
Our cast for tonight is Shawn Herrin, Aaron Krieger, Jeremy Pozderac, Nick Lynch, Savage AF
veteran owned and operated company specializing in thermoforming Kydex firearm holsters. We have over 80 of the most popular open and concealed carry holsters in stock.
WLSMOFO 10% off
WLS10 10% off
#Tech news
Never Miss Again
#Dear WLS
NEOMAG
I have been contemplating a Neomag to add a spare mag to my EDC packout, but I was curious about how you guys organize all your stuff in your pants… pockets. I usually wear jeans, so I have two front pockets and two back pockets. I carry my phone in my left front pocket, a pocket knife clipped to my right front pocket, a small flashlight clipped to my right back pocket, and a wallet in my left back pocket. If I add a Neomag, I'll have to find a spot for it. I don't want it co-mingling with my phone and causing damage, so left front is out. It seems weird to have 2 clips in one pocket, so right front with a knife is out as currently configured. A mag seems too fat put in a back pocket and sit on for any length of time, so back pockets are out. So all pockets are out? The best scenerio that I've come up with is moving my pocket knife to my back pocket and carrying the neomag up front in my right pocket, which works out well since it's my weak side anyway.
What do you guys do?
-Nick
I actually have a real question about this one:
I carry my phone in my front left pocket and nothing else (so it doesn't get scratched). That means I have my wallet, my EDC pocket knife, and my keys (and maybe some ghey lip balm) in my other front pocket. So…
If I want to carry a spare mag with NeoMag, where (aside from my butthole) would I put it?
P.S. I don't really want anything in my back pocket cause of sitting.
Thanks,
DDP
I don't own one, but I did train with one a few months ago. Loved it. Was great to have my extra mag so damn accessible and the neomsg stayed in my pocket when I removed my mag! I need one! Definitely recommend them to anyone who concealed carries!
Mark
My experience with Neomag is strictly imaginary. I've been looking for a good way to carry a spare mag and have yet to find anything I think would work as well as a Neomag. I was planning to buy one after Christmas.
Kenneth
My question regarding the product would be how is the magnet going to interact with other objects in my pocket? For example: if the neomag is in my pocket will it have a negative effect with the key fob for my vehicle? What about a RFID card for a gym or office? If the neomag is in the same pocked as an edc flashlight, will the product also stick to the flashlight or have a negative effect on the battery?? Basically, when considering edc, pocket space is limited, so am I going to have to dedicate a whole pocket just for the magazine??
Thanks for the great show,
Kaleb
The product seems legit, but isn't there a concern with the magnets fucking with your phone/titanium clip scratching the screen or the magnets playing havoc with any magnetic stripe cards that are close to it?
Matt
Hey guys
I have been looking for a way to carry a second mag rather than floating in my pockets… will the magnet magnetize my mag??
Best Regards
Bill
Does it obstruct access into the pocket. And would you prefer it over other methods to carry an extra mag. Also not sure if you meant to but yippy said your sending a one to everyone that sent this.
Cody
Do the strong clips on the neomag tear up pocket?
With a magazine in the clip will other metal things stick to the mag.
Justin
Hey guys, love the show. I've got a NeoMag and love it. The clip stays secure in the pocket so the magazine isn't wandering around randomly in the pocket. It works with a few different mags depending what m carrying, so that is a plus too. It does take a bit of training but it works great.
Again, love the show and NeoMag
Mike
My experience with neomag is that I've been wanting one for a long time, but find it hard to swallow the price.  I've been carrying my extra mag in an IWB made by aliengear which is fairly comfortable and works ok, so haven't been truly inspired to spend money on something else.  However, I don't like the plastic clip that comes with the IWB holster (I tend to get those caught on things, and bend 'em all to hell), so have been looking into something else (coming back to the neomag as my first choice).  Does anyone have experience with carrying them in their BACK pocket?  I always have stuff in both of my front pockets, so don't like the idea of carrying a mag in there with my keys, phone, etc.  I can't imagine sitting on a regular mag to be very comfortable however.  How do you all find enough pockets to carry your EDC stuff without looking all "tacticool"?  Do the metal clips on the neomags hold up when getting caught on stuff?  I'm notorious for bending the shit out of most clips on knives, holsters, etc. 
—
Jason
Have you tried the regular and extended clip options? Was looking to purchase one and worried it might sit too high without the extended clip. Would mainly be for a Sig P365 and occasionally the larger P226 mags (9mm)
Thanks
not Aaron's Peyronie's
Bought 2 of these – 1 for me and one for christmas gift. fast shipping, handwritten thank you note and awesome way to carry mags. Super fast retrieval and the minimalist design lets you put it just about anywhere. Beside using for carry, I am gonna run this as an extra mag carrier in back pocket for uspsa matches.
spanks a lot neo-mag!
Arch
So I was thinking about getting a Neo mag just for training purposes because I cannot carry. Which neomag would you get for a Springfield XDS 45. Also is there any thoughts about making some type of Neo mag for AR mags
Sean
I have no experience with Neo mag so I have a question. Which setup do you prefer? Black Rhino Concealment Herrin or Black Rhino Concealment CCS with Neo mag holding your spare mag.
Christopher
You guys talk about the titanium clip being strong. Is this something that's designed specifically for your pocket or could you possibly clip this in a vehicle or on a bench? Having a magnetic magazine holder would be a great idea for somebody that doesn't want to keep it in their pocket while they spend most of their day driving. Thanks!
Alex
Hey guys, thanks so much for the show. My question of the Neo Mag is how long would you say it took to retrain your draw from a 9 o'clock to the pocket draw with the Neo Mag? Also, does it ride well in all cuts of pockets? I'm interested to see if it does well in the pants I wear for teaching that have more of a slanted pocket opening and not a square jeans pocket. Thanks again for what you guys do.
Iowa Shop Teacher
Submit your questions to welikeshooting.com/dearwls
# Not Guns
THIS WEEKS TOPIC: 3 questions

# INDUSTRY NEWS
Just a reminder to join a gun related advocacy group (ask the guest about their state) and we always give out the Suicide prevention line, that number is 1 (800) 273-8255 or text a message to 741741
We're here live every week on Monday and Weds. and on demand every damn day. Go to welikeshooting.com/show to subscribe!
Thanks for listening, and become a patreon today