WLS double tap 072 – Conserva-Commie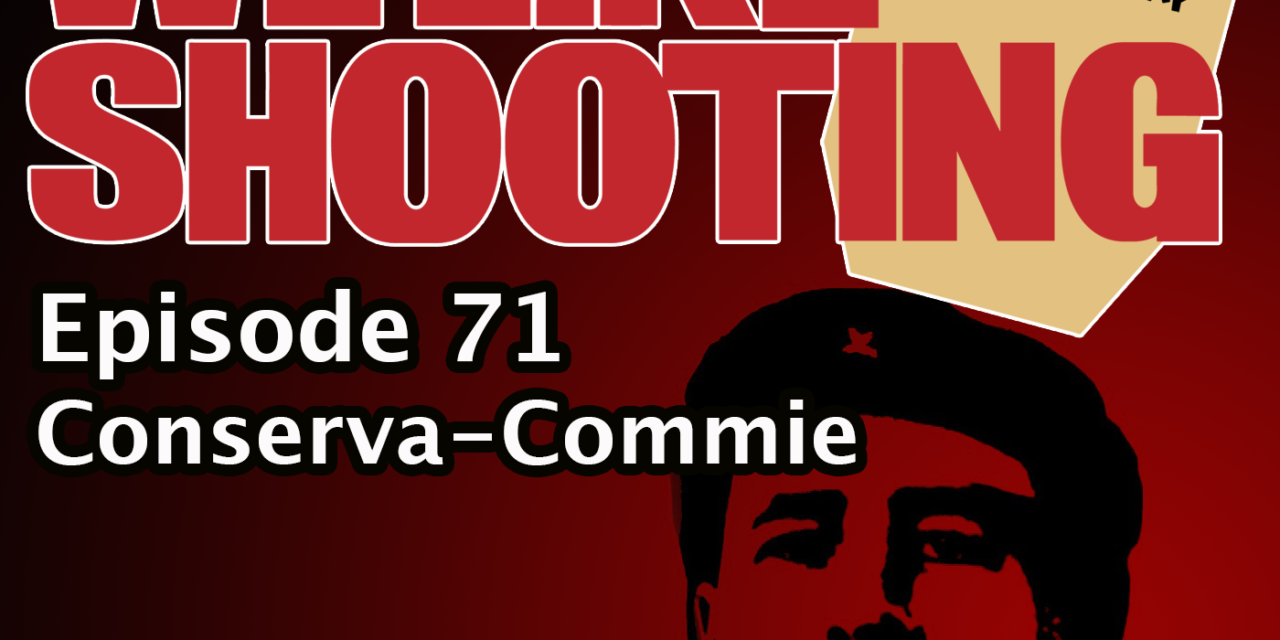 Listen to the show
LoveWLS.com
We need your help to keep the show going! Check out LoveWLS.com to find out how you can help!
This episode of We Like Shooting –  Double Tap is brought to you by Black Rhino Concealment, Custom, Rand CLP and Rubber Dummies.
Check out our Shootout challenge! Targets, rules and swag available here!
Welcome to We Like Shooting's Double Tap, Episode 72, Where we answer your questions,  talk about new tech in the gun world, and touch base on gun industry news.
Cast
Our cast for tonight is Shawn Herrin, Aaron Krieger, Jeremy Pozderac, Nick Lynch,Savage AF
veteran owned and operated company specializing in thermoforming Kydex firearm holsters. We have over 80 of the most popular open and concealed carry holsters in stock.
WLSMOFO 10% off
#Tech news
Survival Apps
CODE: WLS
DISCOUNT: 10% OFF!
#Dear WLS
Tate M
Explain the birds and the bees using gun terminology?
CHRIS W
So I'm considering crving am are out of wood. I was considering using manzinita. So I was wondering what wood would you suggest and do you think I could do 223 out of the wood upper or should I just stick with 22
Cloud Chaser
Holy shit, you're not going to believe this, I have a question about guns.
I know y'all think highly of the Chiappa Rhino. Does anyone on the panel have experience with Chiappa 1911s? You can find them for cheap, some with pretty good looking finishes. All I own are polymer semi autos, looking to get into 1911s, wonder if Chiappa would be a good place to start.
Non gun question. AA Ron, do you even Vape bro? It's pretty sad that Jerambe and poopy pants are known to correct your vape nomenclature. Had a chance to redeem yourself when talking about eighteen six fifty batteries, you let me down. As a hobbyist vapor and gun enthusiast I really want to like you, but you make it difficult.
Bangah Bangah skeet skeet mahdafahgahs
Tate M
If the cast died and where reincarnated as a firearm what would they be?
Shane H
If u had the Infinity gontlet what would happen? I say for Savagge he would just explode. For Shane he would have it for a second, fix all his broken relationships then explode. Aarone would turn his house into shurma and then sell it for a penny. Jaramy would snap until only he and .5 of a person would be left.
Submit your questions to welikeshooting.com/dearwls
# Not Guns
THIS WEEKS TOPIC: : What inanimate object would be the most annoying if it played loud upbeat music while being used?
# INDUSTRY NEWS
Just a reminder to join a gun related advocacy group (ask the guest about their state) and we always give out the Suicide prevention line, that number is 1 (800) 273-8255 or text a message to 741741
We're here live every week on Monday and Weds. and on demand every damn day. Go to welikeshooting.com/show to subscribe!
Thanks for listening, and become a patreon today