WLS Double Tap 029 – In 10 years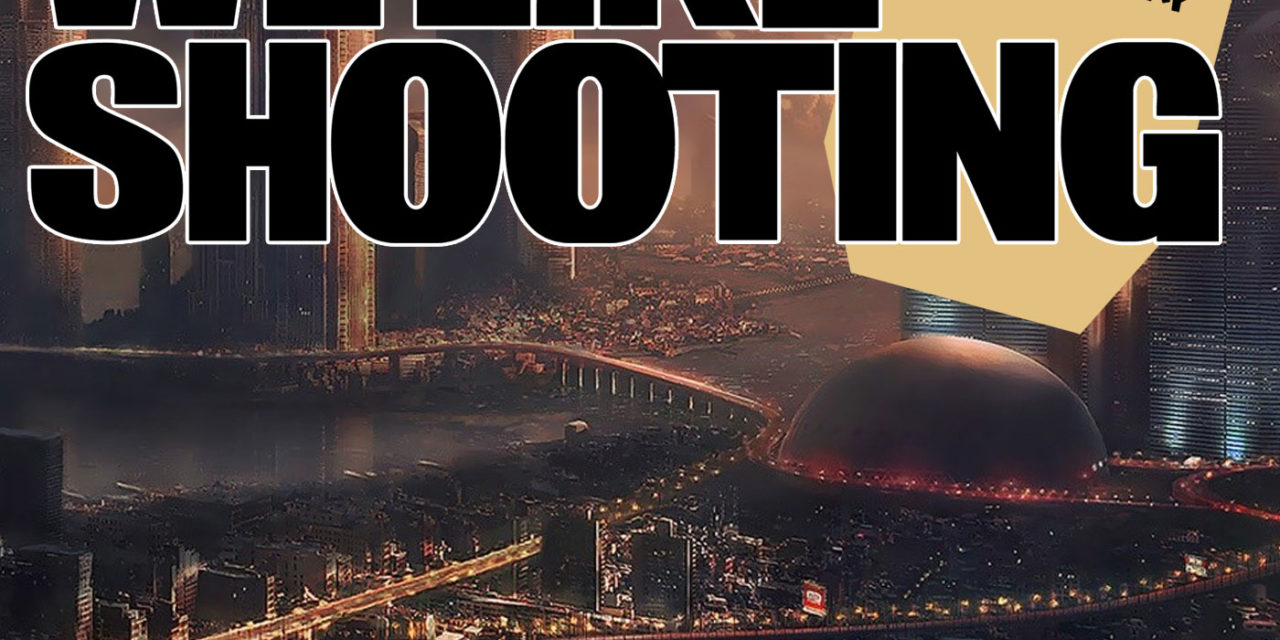 Listen to the show
Welcome to We Like Shooting's Double Tap, Episode 29, Tonight we get all Techy, we'll answer your questions on Dear WLS, we'll talk about NOT GUNS, and revisit past gear on gear chat revisited. We'll also watch our resident movie critic review another WLS video! All this and more on tonight's Double Tap
Our panel tonight, the machine gun moses Aaron Krieger, Jeremy Pozderac, A man that hates accents; Nick Lynch, and my name is Shawn Herrin
Welcome to the show everyone.
Black Rhino Concealment AD!
WLSMOFO 10% off
#Tech news
RUBBER DUMMIES
# Dear WLS
Matt L
If savage loves bitcoin so much why doesn't he marry them?
Alec S
Killing a whitetail with a .45 auto. Velocity, or mass? Ballisticsbytheinch.com is giving me 926 fps for 230gr Federal HST, and 1210 fps for Hornady Critical Defense 185gr out of an 18 inch barrel. My rifle has an 18.6 inch barrel, so I'm thinking the figures are roughly accurate for my purposes. I suppose this question is applicable to defensive situations as well, so I'm curious about the crew's thoughts. In this instance, velocity, or mass?
Andrew E
Who is your favorite force wielder?
Adam AF
What is your favorite edc gear?gun, Knife, holster, belt, flashlight, med-kit, etc.?
Kirk L
Three items I want to present today.
First, I need to take you to task.
On Double Tap 25, you Sick Burned a video of some idiot with various bladed weapons, including a Katana. I believe it was Jeremy who complained that the 'toober thrust with the Katana, suggesting that the doofus was misusing the Katana. He was wrong. Thrusts with the Katana are a basic and fundamental part of using the weapon. The Japanese word used for it is "tsuki" and it appears in the sport Kendo and in every Kenjutsu system.
Second, thank you for having Voda on. I'll avoid offering opinions of the man or his "training." The WLS team, Shawn and Jeremy in particular, spent a lot of time questioning the practicality and applicability of having both a knife and gun in hand at the same time. While I disagree with the gentleman's answer, I do have a reasonable and plausible use stemming from my own knife, sword, and stick training. When an opponent is forced out of his preferred range and into a "longer" range as dictated by your "long" weapon, such as a sword or long stick, his options are to stay out of range or close in to grapple at the weapon. A knife in your "off hand" is a powerful disincentive. When the "long" weapon is a firearm, it makes it very hard to stay out of range. The options for the person on the other side of the gun are to try to find cover or to "pass the point" (get out of the way of the muzzle), crash range, and try to grab for the gun/gun-hand. This isn't a particular revelation, of course. Every firearms training system with more depth than a mud puddle teaches both retention techniques and "take-aways." I'd offer that sticking a knife in your opponent's eye is a pretty effective "retention technique."
Third, a Dear WLS Question: This is a question for Jeremy. To preface, I am a happily married family man, and as you may have guessed by now, a Martial Arts instructor. At my Dojo, I have an attractive female student who continuously tells me about her sexual dalliances and how she likes dating married men. She is obviously hot for me. I usually handle these situations by talking a lot about how I love my family, respect my wife, and how I'd never be unfaithful. Unfortunately, this only seems to encourage her. I need advice: Jeremy, what is your secret for repulsing women?
-Kirk
Submit your questions to welikeshooting.com/dearwls
NIGHTHAWK CUSTOM AD
California NY
Many of the guns they offer are California and NY complaint.
https://www.instagram.com/nighthawkcustom/
https://www.facebook.com/NighthawkCustomFirearms/
Url for mention on podcast and linking banner: http://www.nighthawkcustom.com/welikeshooting
Nighthawk Predator 2 Retail $3895.00
# Not Guns
THIS WEEKS TOPIC: "What are you most looking forward to in the next 10 years"
NOW IS THE SHIT TALKER FUNKY WALKER
SEGMENT WILL BE MATT WALKER REVIEWING OUR VIDEOS
# Gear Chat Revisited:
FLORIDA MAN: Go ask Alice

LISTENER CALL OUT, ASK THEM TO CALL OUR 800 NUMBER AND TELL US WHAT THE SECOND AMENDMENT MEANS TO THEM.
MONTHLY SEGMENTS
# Snap Caps, What do you know Pre-recorded segment where we ask random questions (also make Youtube Videos)
# ShenaniGUNs  (with youtube video)
#Book review/recommendation
Wrap up
http://lovewls.com
You can do one or both, either way your contributions are greatly appreciated!
Thanks
Find us on ALL the social media and our website
Just a reminder to join a gun related advocacy group (ask the guest about their state) and we always give out the Suicide prevention line, that number is 1 (800) 273-8255
We're here live every week on Monday and Weds. and on demand every damn day. Go to welikeshooting.com/show to subscribe!
Thanks for listening, and 1-800-273-8255