WLS Double Tap 022 – Falling Down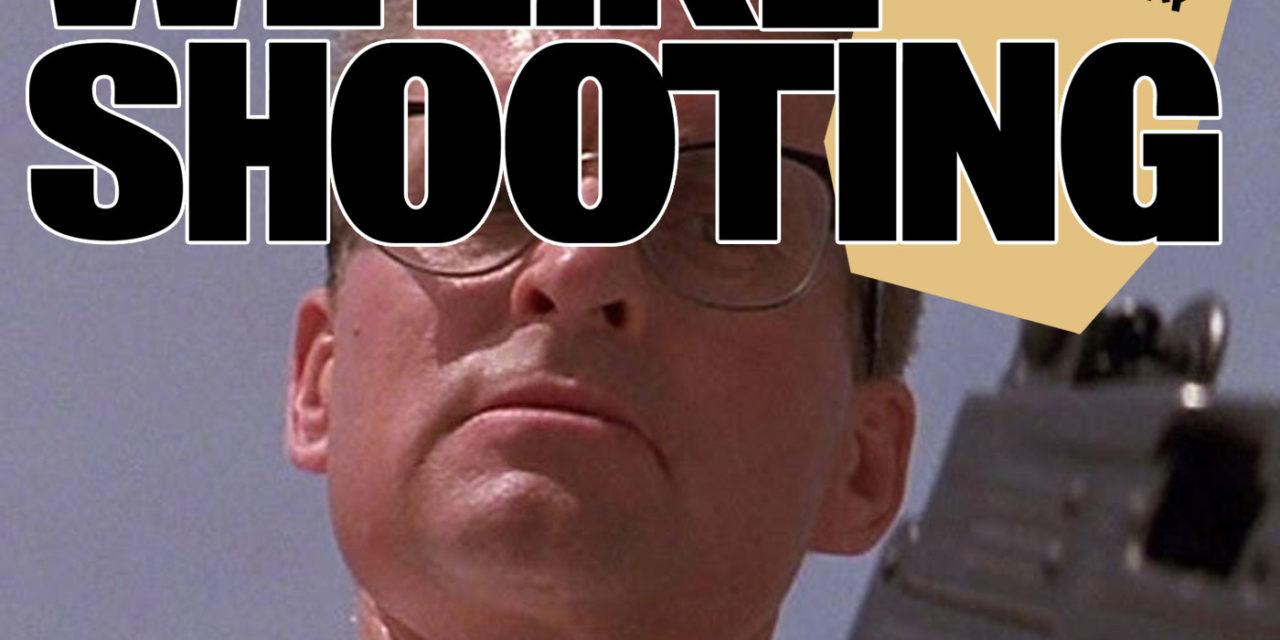 Welcome to We Like Shooting's Double Tap, Episode 22, Tonight we'll roast more training, we'll answer your questions on Dear WLS, we'll talk about NOT GUNS, and revisit past gear on gear chat revisited. We'll also watch our resident movie critic review another WLS video! All this and more on tonights Double Tap
Listen to the show!
Our panel tonight, the machine gun moses Aaron Krieger, Jeremy Pozderac from River's Edge Tactical, the apple of my eye: Nick Lynch, and my name is Shawn Herrin
Welcome to the show everyone.
Black Rhino Concealment AD!
WLSMOFO 10% off
#SickBurn
TRAINING, Training and training
910-604-6986
RUBBER DUMMIES
# Dear WLS
Daniel H
Dear WLS,
A friend of mine keeps an M&P shield in his car all the time and since he's in Texas and it's summer the gun and the ammo that's in it gets very hot. Will this eventually harm the structural integrity of the Shield's polymer frame? Also how long will the ammo last under such conditions.
Thanks,
-Daniel
James S
Can you have multiple FFLs at the same time such as a class 3 and a class 7?
From the freshdesk
Why I decided to become a Patreon
Because WLS is life bro……and Ava….and by that I mean her not being on the show. 😀 Just kidding.
Seriously though the best podcast hands down when it comes to firearms and firearms accessories. Current inventory:
WLS hoodie

WLS Ron Meal Team 6 shirt

Black Rhino Holster, not the Herrin, but will be soon

Blue Alpha Gear belt
Your sponsors all have great products and I can't wait to see what the future holds for WLS.
I don't have a Hi-Point yet, but I'm not sure I am worthy of such a magnificent piece of innovation and engineering, VODA would agree.
Love
Chris K
Where is Ava???? Please tell us she hasn't left!!
Kyle S
Every time I take a new person shooting I always bring my Henry lever action rifle. Everyone always gets a kick out of shooting it. The design is antiquated, and it's not tacticool, but regardless it's just fun to shoot. So my question is, in your opinion, what are the funnest guns to shoot?
John D
If you could vote for one cast member (not your self) who would you vote for?
Submit your questions to welikeshooting.com/dearwls
NIGHTHAWK CUSTOM AD
California NY
Many of the guns they offer are California and NY complaint.
https://www.instagram.com/nighthawkcustom/
https://www.facebook.com/NighthawkCustomFirearms/
Url for mention on podcast and linking banner: http://www.nighthawkcustom.com/welikeshooting
Nighthawk Predator 2 Retail $3895.00
# Not Guns
THIS WEEKS TOPIC: "What is the best and worst purchases you've ever made?"
NOW IS THE SHIT TALKER FUNKY WALKER
SEGMENT WILL BE MATT WALKER REVIEWING OUR VIDEOS
# Gear Chat Revisited:
NickLynch – Gunstruction

Savage1r –

Jerambe-  

Aaron – .

Shawn –

Ava –  
FLORIDA MAN: Call me anything except late for dinner
YOUTUBER SPOTLIGHT:   GEAR TESTATHON
SUGGESTED BY A. Bobby Partida
MONTHLY SEGMENTS
# Snap Caps, What do you know Pre-recorded segment where we ask random questions (also make Youtube Videos)
# ShenaniGUNs  (with youtube video)
Wrap up
http://lovewls.com
You can do one or both, either way your contributions are greatly appreciated!
Thanks
Find us on ALL the social media and our website
Just a reminder to join a gun related advocacy group (ask the guest about their state) and we always give out the Suicide prevention line, that number is 1 (800) 273-8255
We're here live every week on Monday and Weds. and on demand every damn day. Go to welikeshooting.com/show to subscribe!
Thanks for listening, and vote from the rooftops!