WLS Double Tap 020 – Dayum, Dayum, Dayum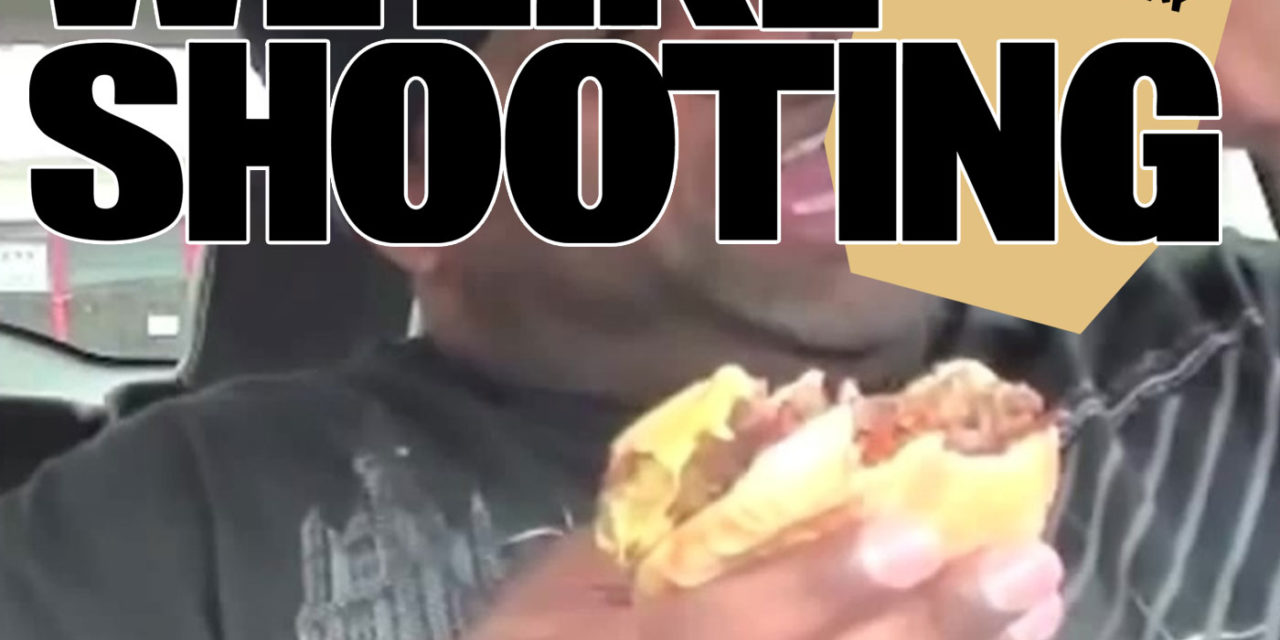 Welcome to We Like Shooting's Double Tap, Episode 20, Tonight fat shawn will roast your mouth, we'll answer your questions on Dear WLS, we'll talk about NOT GUNS, and revisit past gear on gear chat revisited. We'll also watch our resident movie critic review another WLS video! All this and more on tonights Double Tap
Listen to the show!
Our panel tonight, the machine gun moses Aaron Krieger,, Jeremy Pozderac from River's Edge Tactical, my name is Shawn Herrin
Welcome to the show everyone.
Black Rhino Concealment AD!
WLSMOFO 10% off
#SickBurn
MOUTH BURN
RUBBER DUMMIES
# Dear WLS
Peter G
Why didn't you answer the first question I submitted about recce rifles and DMRs? I thought it was better than the one about Jeremy fitting wieners in his mouth.
Anthony B
My question is specifically for Jeremy.. Why would I select an A5 Buffer Assembly vs an H3 buffer assembly for a 10.3-10.5″ AR Build? It will be ran suppressed eventually. Thanks, I look forward to your response!
Rob P
Where the hell has Ava been?
Frank C
My question is, since my press check question has contributed more content on both shows than Ava did for the past 6 months Does that make me a member of the show?
Sig p238
Submit your questions to welikeshooting.com/dearwls
NIGHTHAWK CUSTOM AD
California NY
Many of the guns they offer are California and NY complaint.
https://www.instagram.com/nighthawkcustom/
https://www.facebook.com/NighthawkCustomFirearms/
Url for mention on podcast and linking banner: http://www.nighthawkcustom.com/welikeshooting
Nighthawk Predator 2 Retail $3895.00
# Not Guns
THIS WEEKS TOPIC: Hoes before bros or bros before hoes, at what point do you make the switch?
NOW IS THE SHIT TALKER FUNKY WALKER
SEGMENT WILL BE MATT WALKER REVIEWING OUR VIDEOS
# Gear Chat Revisited:
NickLynch – Blue Alpha Gear

Savage1r –

Jerambe-  

Aaron –  ZEV.

Shawn –

Ava –  
FLORIDA MAN: THE CALL OF THE WILD
YOUTUBER SPOTLIGHT:    TheReportOfTheWeek
This Weeks recommendation:
Wrap up
http://lovewls.com
You can do one or both, either way your contributions are greatly appreciated!
Thanks
Find us on ALL the social media and our website
Just a reminder to join a gun related advocacy group (ask the guest about their state) and we always give out the Suicide prevention line, that number is 1 (800) 273-8255
We're here live every week on Monday and Weds. and on demand every damn day. Go to welikeshooting.com/show to subscribe!
Thanks for listening, and watch us on roku!