WLS 422 – Whingey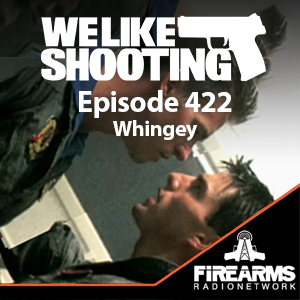 LISTEN TO THE SHOW
LoveWLS.com
We need your help to keep the show going! Check out LoveWLS.com to find out how you can help!
JOIN THE GUN CULT
Our Patreon replacement! Check out The Gun Cult to find out how you can help!
Check out our sponsors at the bottom, links to their sites and coupon codes!
Welcome to the We Like Shooting Show, episode 422. Tonight we will talk about matador Arms Montgo-9, Canik Mete, IV8888 range day and more!
Our CAST is Jeremy Pozderac, Savage1R, Aaron Krieger, Nick Lynch and my name is Shawn Herrin.
Gear Chat
Where we talk about the stuff we have, the stuff that we want and the stuff that we need!
Aaron –

Matador Arms Montgo-9

Shawn –

Canik Mete
WLS Lifestyle
Where we talk about the gun lifestyle!
Going Ballistic with Savage1r
Savage1r goes over the news of the day relating to guns, rights and more!
iTunes Reviews
Please leave us reviews in iTunes! It makes all the difference!
FROM FACEBOOK
JOHN R
🧑‍🦲🧑‍🦲🧑‍🦲🧑‍🦲🧑‍🦲 (five old bald Asian men)
remember that time that Goku was fighting in his first ever martial arts tournament, and Master Roshi was disguised as someone else? and remember how he made sure he defeated Goku not because he wanted to win, but because he wanted Goku to realize there's always someone stronger, and to push him to keep training and to always strive to be better?   Jeremy is like Master Roshi, except that he just beats you down because he hates you and wants to make sure you know he's better than you. he has no wish for you to become better.
SAM M
Love listening to the show, it's got some awesome humor along with great information on all things firearm related. I'm always excited to tune into the next episode?
We're here live every week on Monday / Wednesday nights and on demand every Thursday / Saturday. Go to welikeshooting.com/show to subscribe!