Radians Rock Anti-Fog Shooting Glasses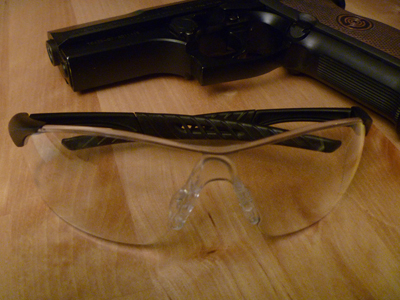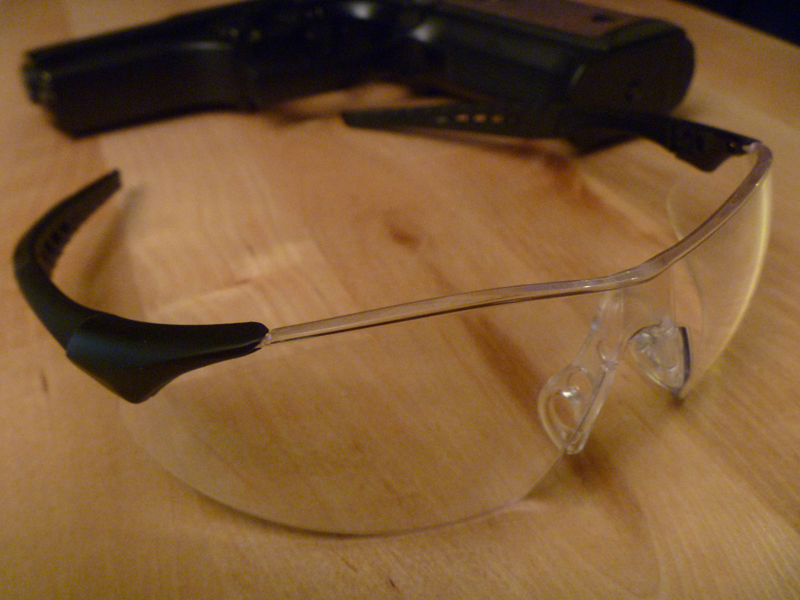 [displayproduct]
Radians Rock Anti-Fog Shooting Glasses
Shooting safely and comfortably, two features that best describe what Radians Rock shooting glasses bring to the proverbial shooting table.
While rugged enough to meet the ANSI impact standards, they also are extremely lightweight with subtle features that I feel puts them on par with more expensive glasses.
The Clear Lens, which are designed with antifog lenses, were a huge help when the weather at the outdoor range turned from a mere overcast to a downpour, then sleet. I never felt that my vision was compromised. Even when I left the range and went into the warm shelter of the lodge, the glasses never fogged up as many other pairs have in the past.
The glasses also feature rubber wraparound temples, and while these are very comfortable, I have to admit they felt cheap in my hands. Radians, however, did put an effort into styling them up,  giving them a sporty look.
The nosepiece is made from a soft gel-like material that was adjustable and very comfortable. It did not get tacky when they heated up nor did it get hard when the rain turned into sleet.
As a person who has worn glasses since he was 10, I wish these came in my prescription. Comfortable, clear, lightweight, and I am told, 99.9% UV protected.
Torture test. I did the unthinkable: I dropped them once, twice, OK maybe 12 times from a distance of 6 feet or more onto concrete, and they held up with no issues. All the parts seemed very well-constructed.
OK, no more mister nice guy. One of the biggest complaints about these glasses is that they came with no case, so where am I going to keep them? How about in my pocket? What else do we find in my pocket to join them? Keys and some spare change of course, because, come on, we all know pockets are the man's version of a purse. Besides being covered in lint and random bits of paper that I can only imagine was an old receipt that made it through the wash, the glasses made it again unscathed.
But we're not done yet. How well will these glasses hold up to my 230-pound frame if they were in my back pocket while sitting? I call that test the pea and the princess (but please don't call me princess in front of the kids). First off, with them in my back pocket sitting on a couch, a kitchen chair and even a hard bench there is no surprise that, hey, I am sitting on glasses. So how did they do? They looked fresh out of the box.
How about under foot? Fee-fi-fo-fum stepping on glasses is really dumb, but the engineers must have been expecting such stupidity because yet again, these glasses lived up to their title of "Rock." They seemed a bit out of shape after I lifted my foot, but it was the malleable temples that were dislodged and easily put back to their correct shape.
Finally, I tossed them across my kitchen, because, hey, sometimes I throw things, and finally a scuff. A tiny, almost-impossible-to-see cosmetic scuff.
For the price, features, comfort, and durability, I have yet to find a pair that match them.