Petzl E+Lite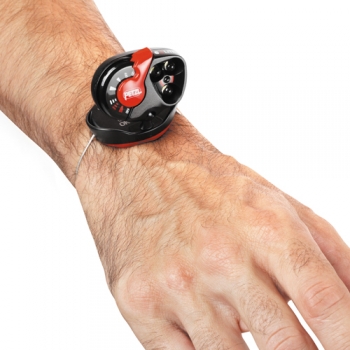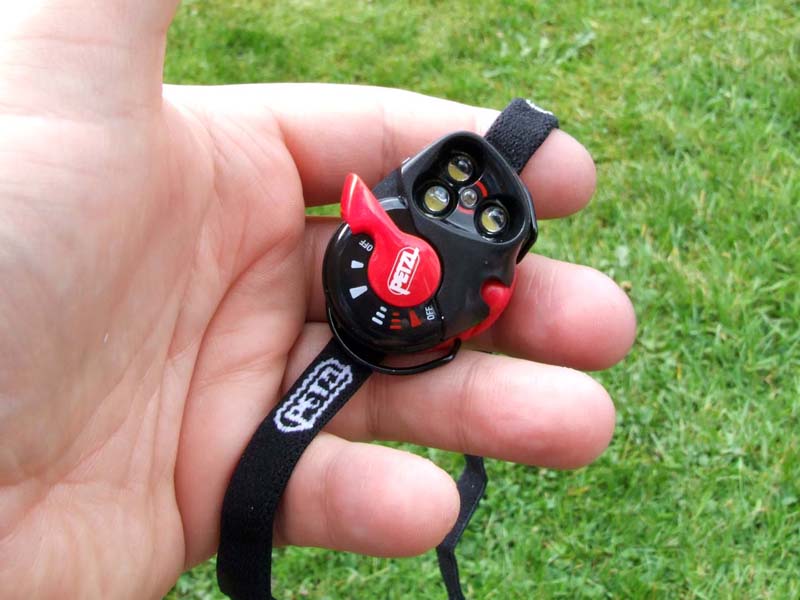 Petzl Headlamp Review
[displayproduct]
I wasn't really excited about reviewing this little thing, until I started playing with it.
I sat down to eat my lunch and pulled the lamp out of my pocket, and in no more than 15 minutes 10 people asked me what it was and where they could get one. An older gentleman I know said it would be perfect for him to go feed the horses in the early morning, and a single mother said she'd love to have one around in case of a power outage. It has a market, I'll say that much. People were offering me money for it.
What is the E+Lite? It's marketed as a portable emergency light with a retractable string. It has three white LEDs and one red LED with two levels of brightness with the white and a strobe with the white and red lights. It also has a ball joint that allows you to swivel the lamp.
I thought the retractable cord would be fairly easy to break, but it's not. I yanked and pulled and tried to get the retracting mechanism to fail but it hasn't yet. I tried to hurt the little guy. Threw it, dropped it, smacked it on the counter. Still working like a champ. I am surprised, to say the least. It does come in handy, I have to say. It fits around my ballcap to use as a headlamp, and it was fairly comfortable around my wrist as a work light and a good substitute for a light mounted on the rail of my gun, as wherever my arm was pointing so was the light with the swivel head pointed in the appropriate direction.
The LEDs on this thing are decently bright. I could easily navigate around my woods in the pitch black let alone just using it to find my way around the basement with the lights off.
This lamp is light, small, and durable. The manufacturer also claims the headlamp can sit for 10 years and keep a charge (I will write an update in 10 years — stay tuned). I would recommend everyone have one for power outages or even if you need a headlamp but don't want the bulk of a traditional one. Keep one in your emergency kit, glove box, tackle box, and range bag. I don't see how having one near would ever be a bad thing.