How to Paint a Gun, Gear, or Just About Anything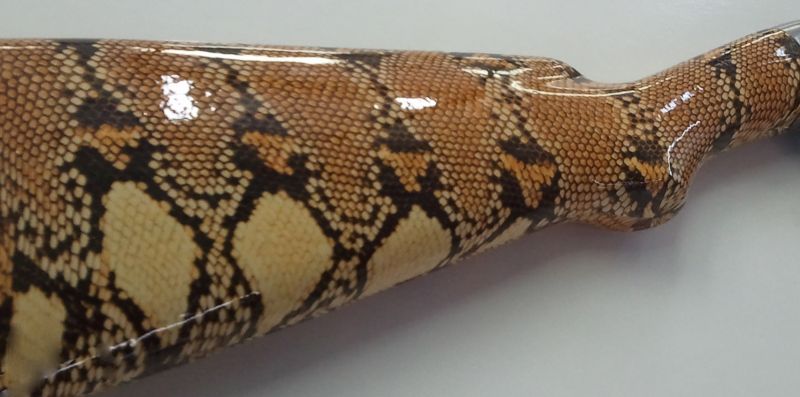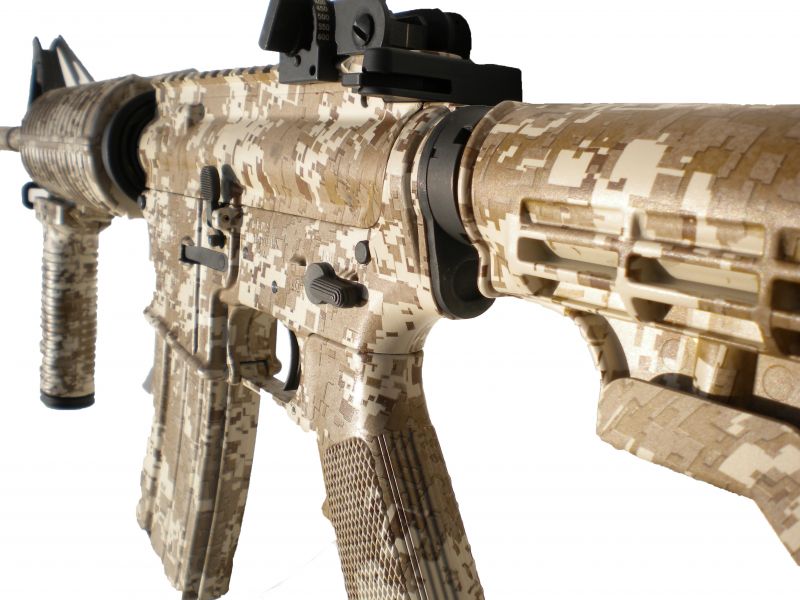 I am a member of a local gun-trading forum and a frequenter of new and old gun shops in the Spokane area. A new member of the forum started posting and showing pictures of the paint jobs they had done and then started talking about hydrographic printing.
I had never heard of hydrographic printing (or "dipping") before, so I decided to check it out. There was a new place in town called Liquid Transformations, and inside the rather nondescript building was a very professional, well-decorated shop with all kinds of crazy patterned objects, from Xboxes to car hoods, firearms and knives.
I was greeted by Steve Waters, and he was more than happy to show me around the back shop and introduce me to everyone. Rick Hasting is their in-house gunsmith (also known as the "Glock Doc") who specializes in doing trigger jobs and mods on Glocks and  Smith & Wesson M&Ps, but he can handle just about any job you throw at him. Derek Noll is a co-owner and chief "dipper." He works the tank, designs the looks, and helps manage the store. Josh is a graphic artist who spends most of his time in a breathing mask while he does the DuraCoat and Cerakote and any other kind of coat you can think of. Lastly, we come to PJ. PJ is PJ. Some would liken him to Chumlee from "Pawn Stars," while others would say he is more closely related to Forrest Gump. I say he's hilarious and a great car detailer as well as a great addition to the team.
The other day, Liquid Transformations announced that it is running a brand new deal for all the fans of "Call of Duty — Black Ops II." They are running a special price on dipped controllers that are CoD-themed, and they look awesome. Check out the video offer and give them a call!
http://www.youtube.com/watch?v=WtQfUWE1rZc&feature=g-wl
If you're interested in seeing the two video stories I did on them, check these links out:
Episode 1