The ARAK 21 and Faxon Firearms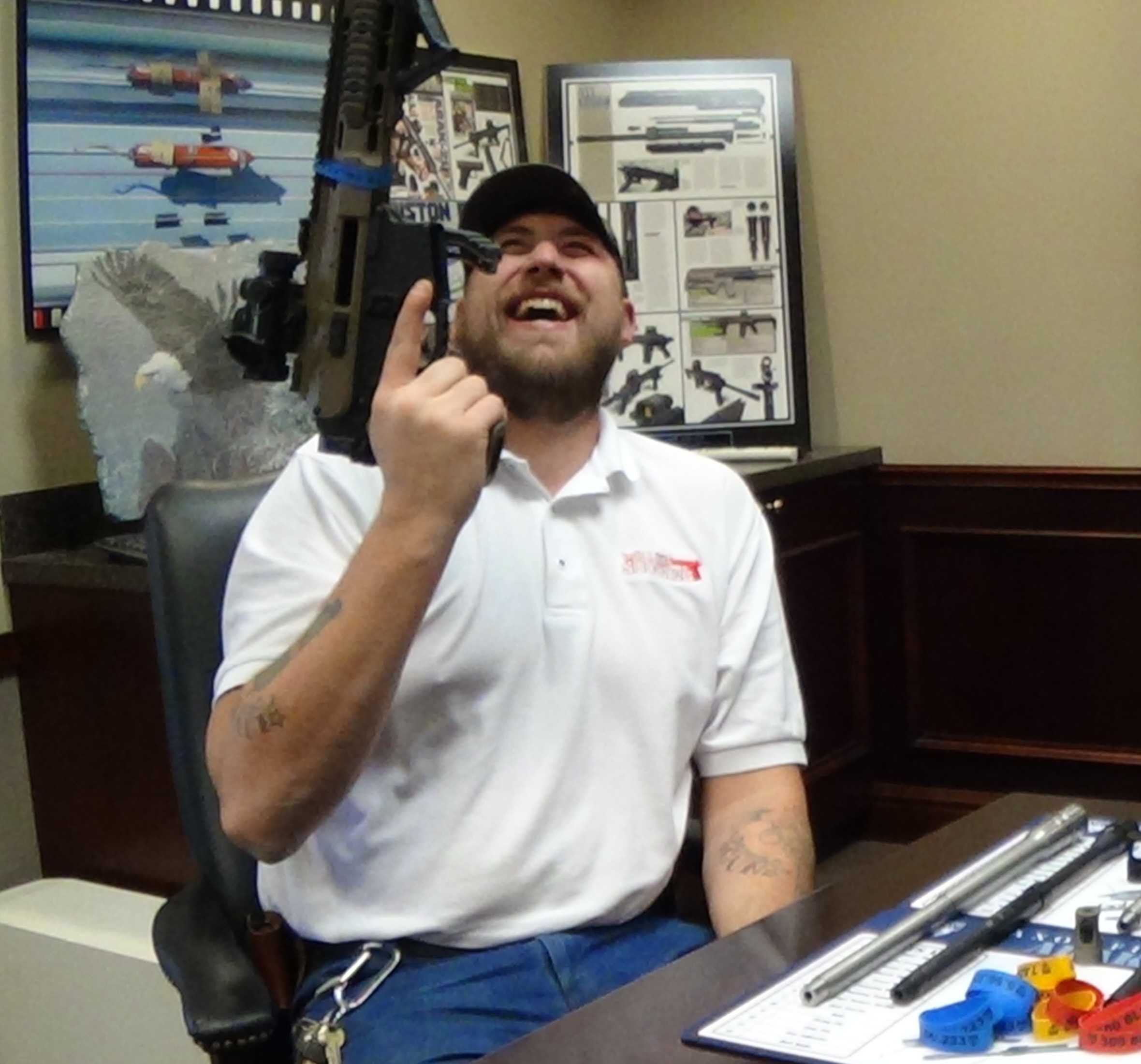 Arak 21
There is creativity and there is innovation, when they are both put together in a working form you get the ARAK.
The folks at FAXON Firearms, who's motto is "Manufacturing Strategic Solutions for Tactical Problems" let Jeremy and I go through their facility and see where the ARAK 21 is produced. Not only do they make their own parts, but machine everything in-house including the barrels.
FAXON Machining has machined more than 30,000,000 parts, has performed more than 6,500,000 hours of machining, and more than 125,000 hours of engineering services for customers. Their products have been used on the ocean floor, for the oil industry, in theaters of combat, in the cars we drive, in the aircraft we fly in, on the Space Station, and now on Mars. So saying they know how to make stuff, and make it well is an understatement.
The ARAK21 is a piston driven rifle on an AR platform, combining the accuracy of an AR-15 with the reliability of the AK-47. With its front charging handle, folding stock and the ability to swap barrels in a matter of minutes the ARAK sets itself apart on so many levels.
The only draw back we could find to this product line is the price. While the upper can fit on almost all available lowers on the market, the introductory price is just north of 1300.00 and if you are looking at both a FAXON made upper and lower then you are looking at a 2000.00 investment.
After personally spending the afternoon watching the ARAK get built, tearing apart the rifle myself, and shooting several of the models including the .556 and 7.62×39, I am sold. Telling me you are coming out with a .308 and currently having a 300blk well you had me at hello.