Let's talk about the DP-12 – SHOT Show 2015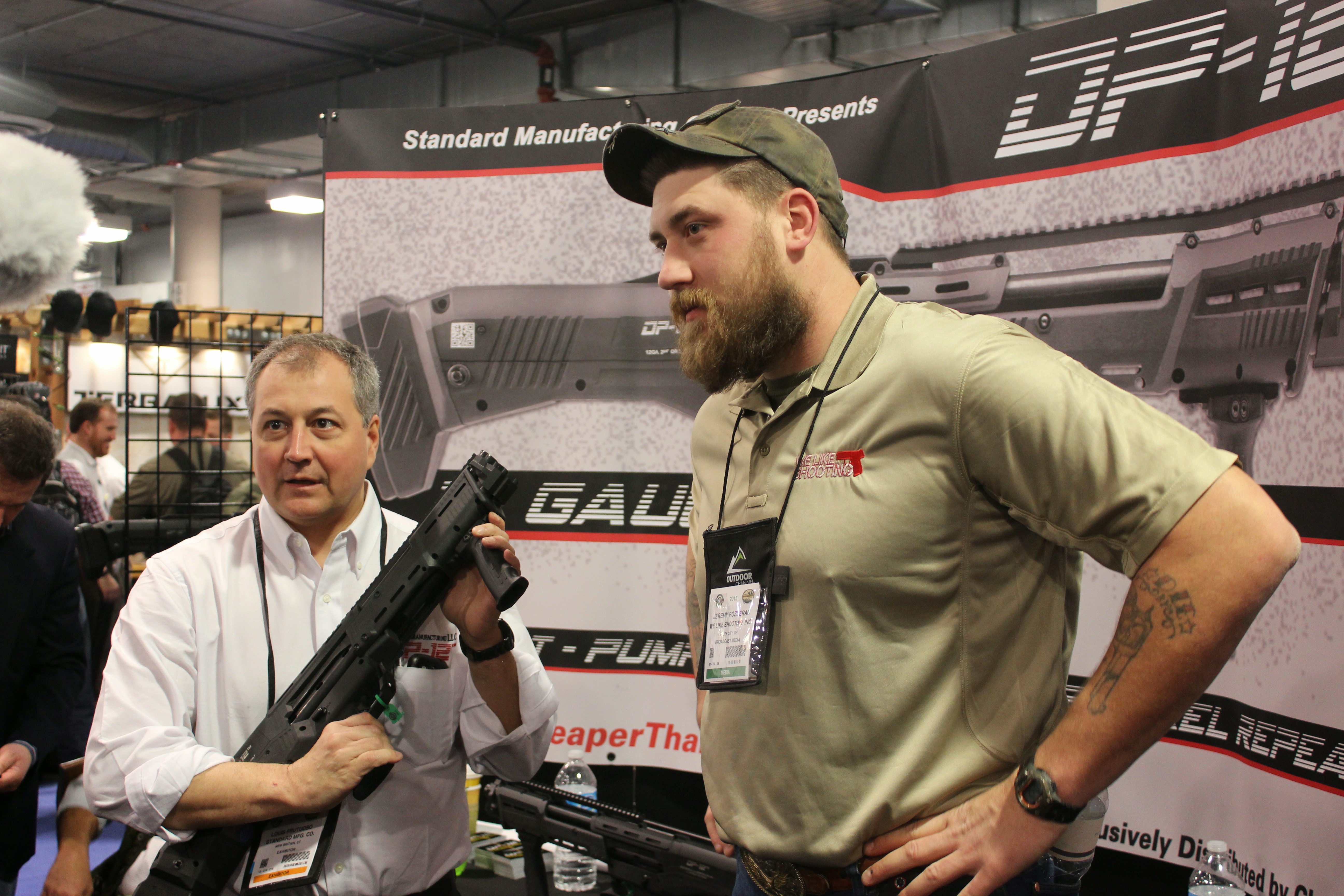 With a name right off the adult store shelves the DP-12 stands for double pump you pervert. We stopped by their booth to take a look. The DP-12 is basically two pump shotguns connected up in a sci-fi package. It definitely grabs the eye when you walk through. You may be curious about their credibility and Standard Manufacturing is an offshoot of Connecticut Shotguns which is pretty well respected from what I can tell.
It's a bullpup design pump shotgun that holds 16 shot shells and allows all the way up to 3″ (with reduced capacity). The operation is you load, pump once and shoot twice. That is, you pull the trigger once, and one barrel fires, pull it again and the other barrel fires. That would allow you to load birdshot in one side and slugs in the other. You know, for those days when you absolutely, positively gotta wreck some sh!t.
It's a decent looking package and feels pretty good when you hold it. Even Jeremy liked it. Jeremy doesn't like anything! You'll likely see this in a movie at some point as it looks that futuristic.
Now for the news you may not like. It's being sold ONLY at Cheaper than… well, I'm not even typing it. They ask the firearms community not to hold that against them as cheaper than… offered them an offer they couldn't refuse. I hope they do well and that this bit of distribution doesn't bite them because the product is pretty cool.