SOG Flash 1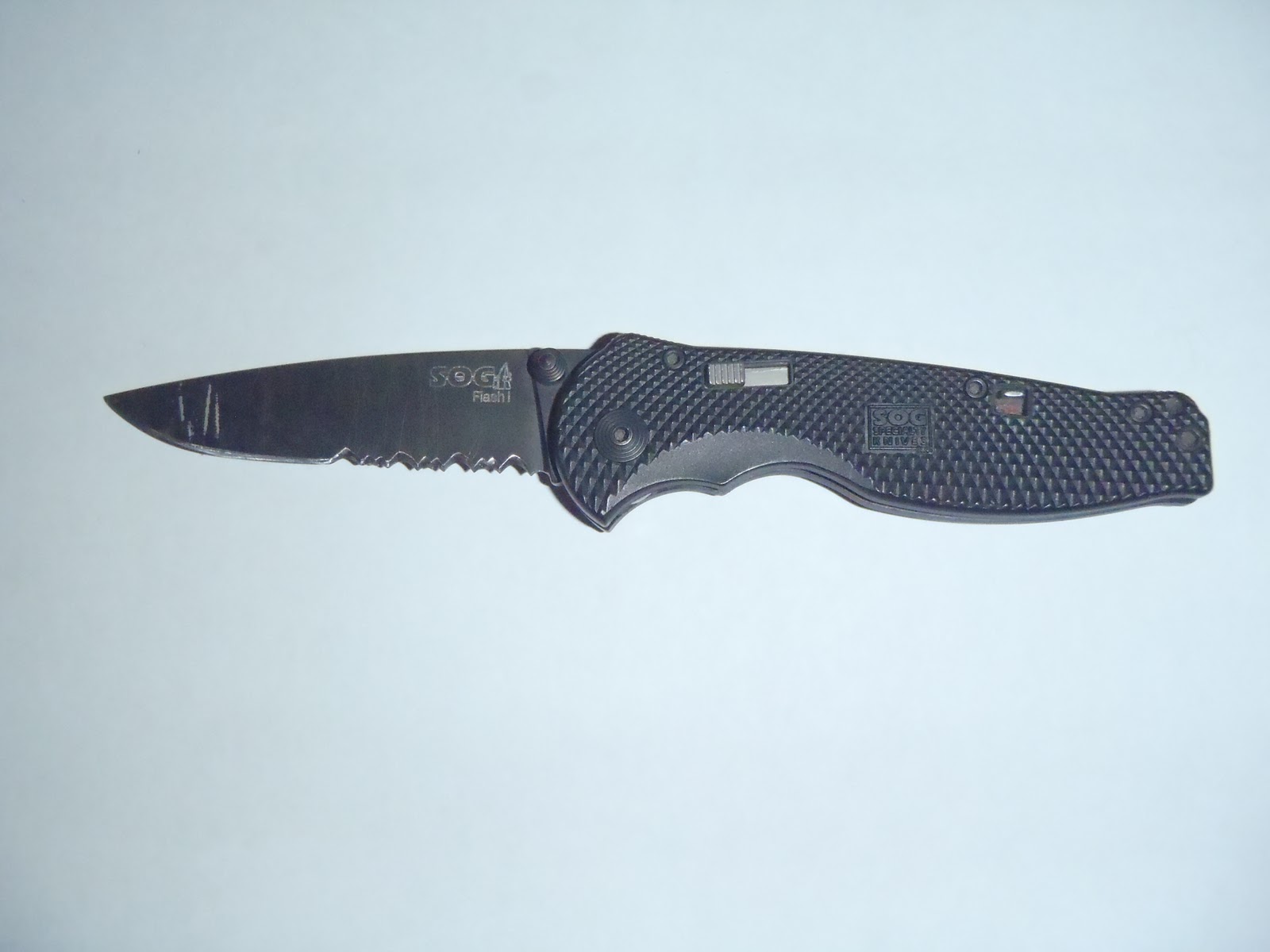 Here's a review of the SOG Flash 1. This particular knife is my favorite every day carry (EDC) knife. Be sure to check your local laws prior to carrying any knife.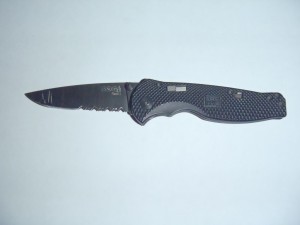 The Flash 1  has a blade length of 2.5 inches from tip to hilt, with an overall length of 5.75 inches. The blade is a half serrated AUS 8 steel drop point design, and has a black titanium nitride (TiNi) coating. The Flash 1 is also available in a plain edge, but without the TiNi finish. Honestly, I'm not a big fan of SOG's serration design. I have found it too aggressive in that it tears rather than cuts. However, for heavier cutting jobs it works great as a saw blade. My wife has used it to cut down a mini-blind, and to trim the Christmas tree. The blade is easy to sharpen, and holds a great edge.
Some of the unique attributes are the built-in closed blade lock safety, and the pocket clip. The design of the pocket clip is ambidextrous meaning it can be changed from a right hand carry to a left hand carry with just a removal and re-insertion of a hex head screw. Mounting on the butt of the handle rather than the side, this allows the Flash 1 to ride deep in a pocket with only the clip showing on the outside.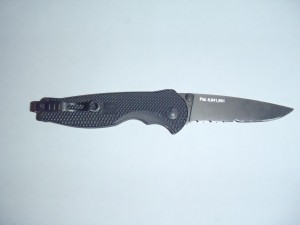 Other features include a spring assisted opening, molded finger groves, ambidextrous thumb studs,  and is easily cleaned. The Flash 1 is assembled with hex head screws which allow you to fully disassemble, clean, and lubricate it. If side-to-side play develops, you can adjust it by tightening the hex screw near the hilt. Although  the MSRP from SOG is $69.50, I was able to find it as low as about $35 or less.