Massaro Holster Works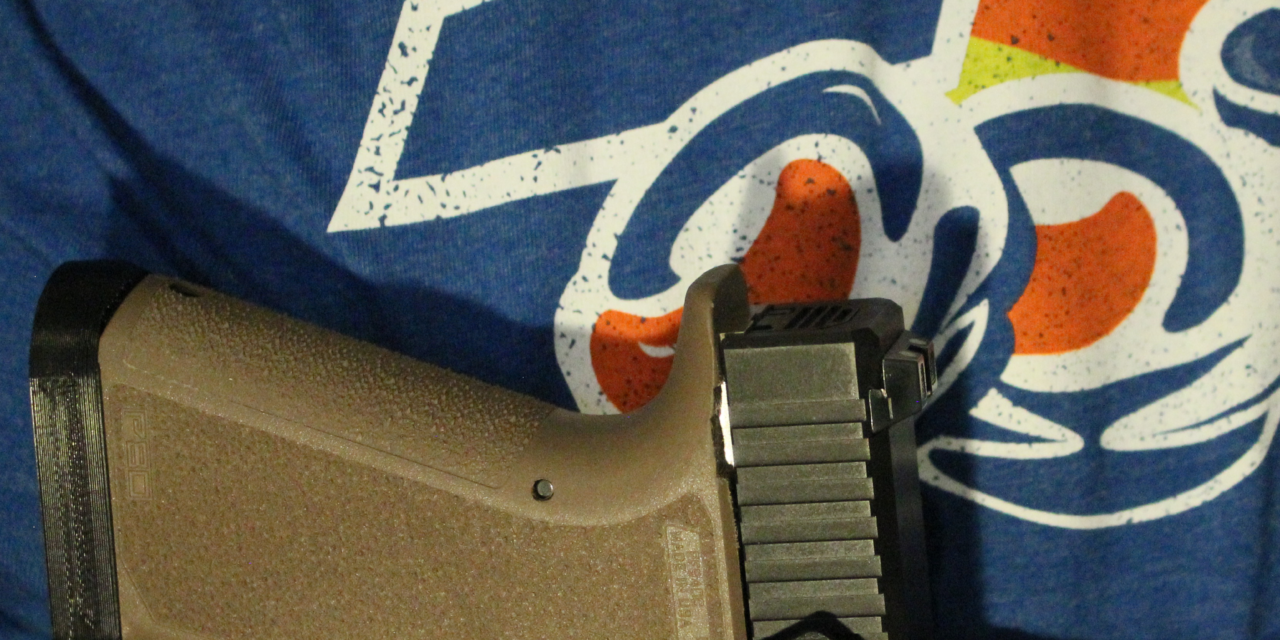 I was contacted by Massaro Holster Works to give one of their American Purebred holsters a spin, I agreed.
I have worn this holster extensively for about two months and modular, secure and American made are the words I would use to describe this holster.
GENERAL INFO
The American Purebred is an inside-the-waistband (IWB) holster. It is designed to be configured for a variety of carrying styles and can easily be adjusted.
CONSTRUCTION
This holster is a "hybrid," mating several different materials together to make a single holster. The American Purebred uses a kydex half-shell that is molded for the specific gun model you wish to carry with a neoprene backing connected by industrial strength velcro. The neoprene acts as a cushion and allows the backer to wrap around the body without discomfort or a break-in period.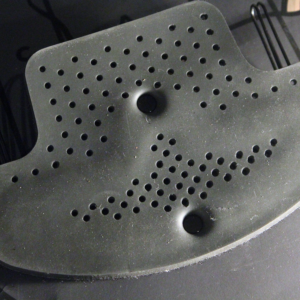 The hard shell is attached to the backer using industrial strength velcro. As stated, and when a gun is inserted into the holster, the velcro holds it tight to the shell. Retention really was not a concern, as once in place, everything held very well. Think of it like this, pulling velcro from the edges it will easily release, but trying to drag it across a plane such as the body of the holster will hold tight, and keep it from letting loose.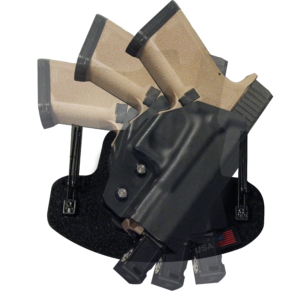 Two unique metal clips are used to attach the holster to the belt. Each clip is attached by a single screw, this allows the clips to move with the body, which may help eliminate any unnatural bulges when you are moving about in public.

TRANSFORMATION
Each American Purebred holster can be configured in a variety of ways to match your needs. If you have multiple shells they are interchangeable with the backing, which is totally value added to the product. So one backer can be used with several guns, should you decide to change your primary concealed carry handgun.

HOW DOES IT WEAR?
The American Purebred is a very comfortable IWB-style holster. I received one shell for this particular holster for the Glock 19, and I've carried the pistol in various positions, such as 3 o'clock and appendix as this would give me a good way to evaluate this holster. In both positions, the holster allowed me to adjust depth and height as needed as well as the having the ability to change the cant if desired.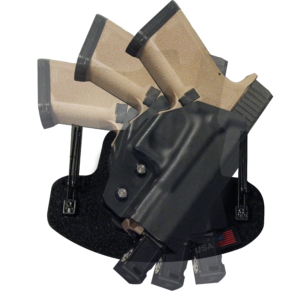 FINAL THOUGHTS
I think the American Purebred is a great holster because of its modularity, for an IWB holster. They are very comfortable, are available for a wide range of pistols. The cost is comparable to many holsters in its class, coming in at 69.00 and if you are looking for something that is more than just a one trick pony this is the holster that might be right for you. And lastly, another nice feature to this design is having extra strips of sticky backed velcro anything can become a holster if you are brave enough.