Gerber 06 F.A.S.T. Tanto blade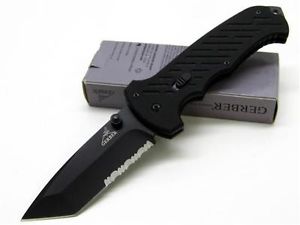 I love knives. I mean, not in the sense that I am willing to build a throne out of them but I love how so much goes into the craftsmanship of good knife.
When Gerber sent me the 06 F.A.S.T. Tanto blade with serrated base the first thing I noticed was its weight and thickness. It is not the lightest blade coming in at 5.7 oz. nor the thinest, but those features are made up 10 fold (pun intended) by its versatility, strength, and awe inspiring speed in opening.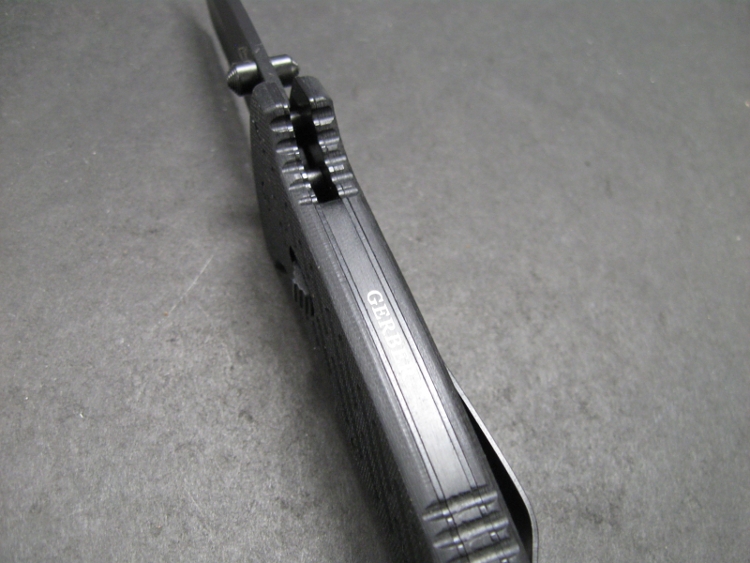 Gerber claims that the G-10 handle provided extra grip even in wet conditions, and they were not lying. Once this knife is in your hands, even grandma with rheumatoid arthritis is not dropping it. I am sure most of you are thinking to yourself, what on earth is G-10. Allow me to educate you, G-10 is produced by inserting continuous glass woven fabric impregnated with an epoxy resin binder. This is done while forming a sheet under high pressure. This material is highly water absorbent and does not conduct electricity. Wow, you are now smarter than before you started reading this review.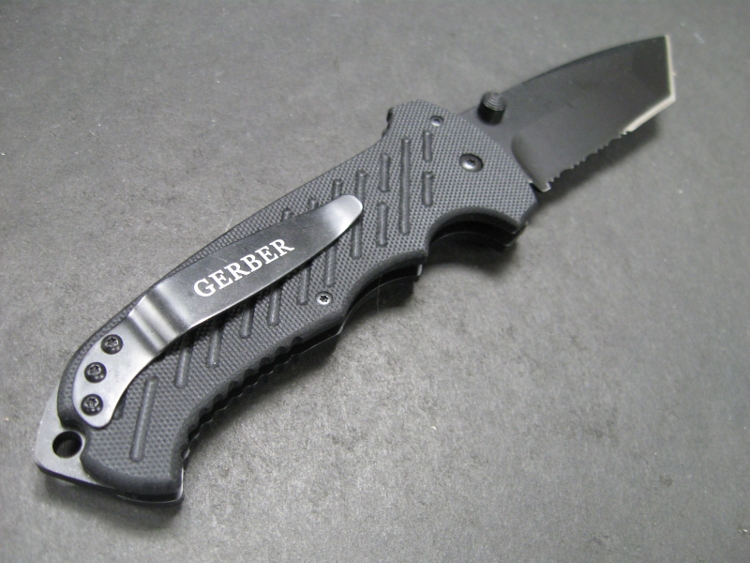 The design itself allows for an easy one handed opening (perfect for those Merle Dixons out there). This simplicity lends itself to one problem, a 2 year old can open it, how do you solve this? It has a safety that you can release with your thumb. Boom perfect.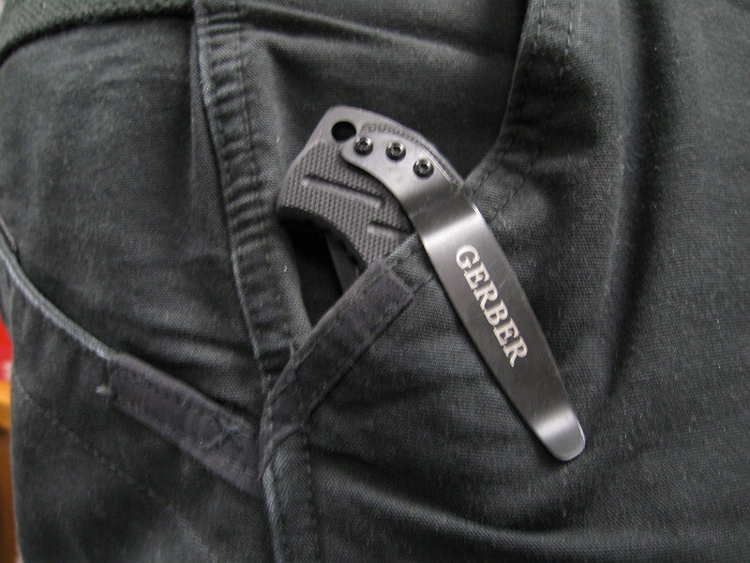 It comes with a clip to keep on any of your pockets, belt or where ever you keep your clipped knife. The clip has yet to show signs of wear and tear, as some of my past knives have. We all know when the clip itself looks to be a bit warn, the metal just a tad to soft and finally breaks. This guy, not happening. I also like the rope loop on the base of handle that I can use to tie off some paracord.
Now I had this knife to do just about everything; cut rope, cut fabric, cut leather and of course cut bread. I have actually whittled a knife with the knife, I know right!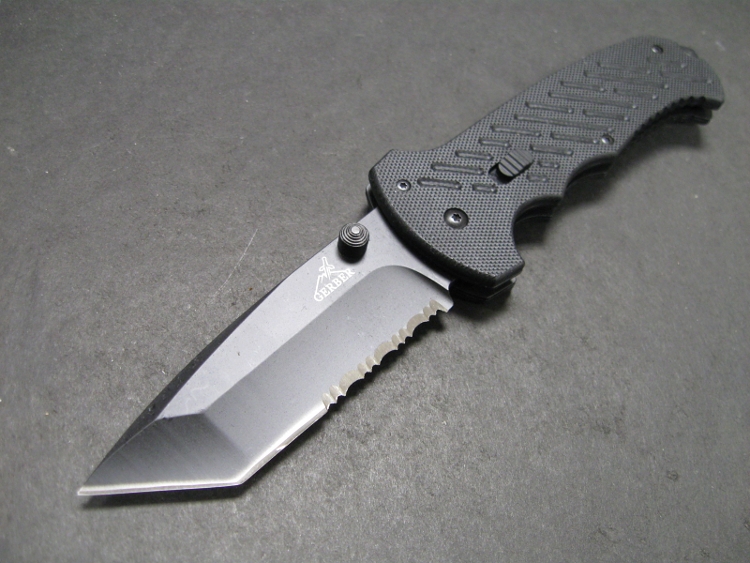 The black blade with the Gerber logo etched onto its surface looks tough, and rightfully so. I have dropped this, kicked it (while it was closed and completely on accident) and cut just about anything I could with it. It has held up better than anything I have seen or used. Plus the damn thing just looks bad ass.
The 06 F.A.S.T. is a great duty knife if you are a police officer, fireman, paramedic, or just someone who likes having a knife on them.
The best thing of all is it comes with Gerber's Lifetime Warranty. You can't beat a warranty like that with a stick… hell you can't beat a knife with a stick in a lot of fights…