The Right Now Range – SHOT Show 2015 Media Day – The Best Airsoft Pistols of 2015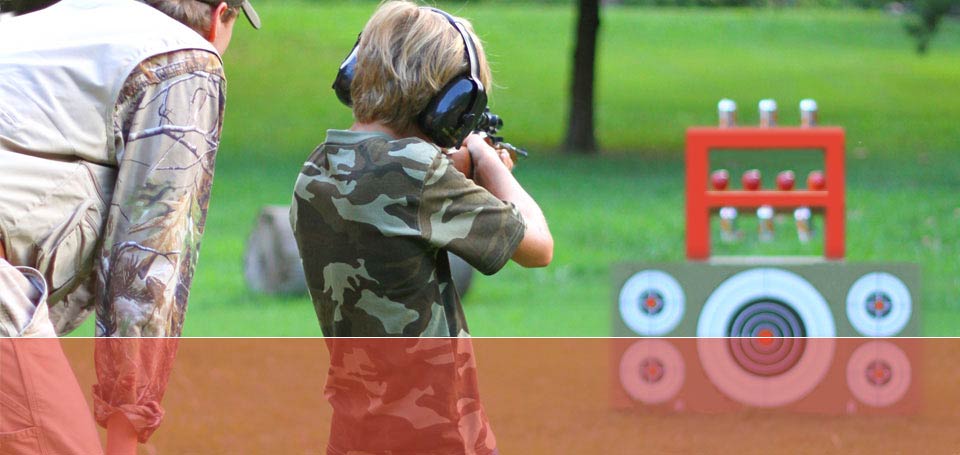 Her product is the Right Now Range which is a range ready target platform. It's made out of cardboard and assembles really quickly. You can throw it in the trunk, take it to the range and set it up. It provides several bullseye target areas as well as shelves to place, clays, fruit, cans, whatever. You can staple targets to it as well. You can shoot it with any caliber, including airsoft, bb-gun, etc.
It comes with stakes and elastic hanging toggles that allow you to make it stable and hang cans as well. It's been tested in decent winds and the stakes have held up well. Obviously shotgun and water are pretty tough on cardboard, but without those factors it's a great day of fun in a box!
We have put together a list of the best airsoft pistols for 2015! These are the most powerful,accurate and quality built pistols you can find on the market. So without further a do here are the best airsoft pistols for 2015. You can also check the best 2016 airsoft gun types review from TheEliteDrone.
SIG Sauer P226 X-FIVE Full Metal Co2 GBB Airsoft –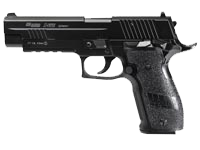 First on our best airsoft pistols list is the amazing Tokyo Marui 1911a1.This model is a single stack blow back that has been much anticipated by airsofters everywhere. It has a simple but very effective design delivering impressive power and exceptional blowback. If you like a loud blowback sound this gun definitely delivers that. This piece is very visually appealing as well and made to look realistic. It has a stunning grip, trigger and novak sights with a great attention to detail. It has full size and removable metal magazine, metal hammer, trigger and safety switches.  This pistol is accurate and full of power. The one minor challenge is that it does use a ample amount of gas per shot so make sure you have a fully charged magazine, otherwise  you may not have the juice to empty all the BB's.
Kwa Atp Adaptive Training Automatic Airsoft Pistol – 0.240 Caliber
 –
Second on our best airsoft pistols list is the KWA ATP Pistol.This training pistol is very durable and well manufactured. This gun does not have recoil power is if that is something you like you may want to opt out of this one.  It has incredible gas efficiency and the accuracy is good as well. The weight of the magazine makes it easy to drop and empty efficiently which gives the gun a well balanced feel. It has excellent FPS at 350 and accurate targeting even at some distance. Another cool thing is how closely it resembles a G17 in size, weight and look of it so you feel like it's the real thing.
Desert Eagle Magnum Softair Pistol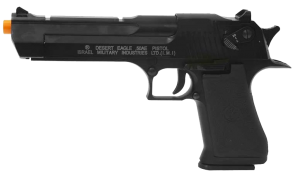 Third place on our best airsoft pistols is the fan favorite Desert eagle.This is a CO2 model which are more powerful and are filled with a can of propellant which is different from most BB guns. Keep both the model and the gas warm for best shooting results. This gun is fast, clean and easy to operate and doesn't require batteries.  The smooth blowback action is great because it does not redirect your shot which is a great pro for beginners. It also has a rotating bolt which highly resembles and M16. The velocity is 380 FPS with a magazine capacity of 25 rounds. For those who like heavy recoil this gun has that for sure.
Dan Wesson 6″ CO2 Airsoft Revolver, Grey airsoft gun
 –

Fourth place is the handsome Dan Wesson Revolver.This gun is beautiful to look at and has comparable functionality. It is made of metal and has a shine finish with a wood style ergonomic grip made from hard ABS plastic. The authentic markings and individual serial number it comes with makes it feel original. For added accuracy it features a double action trigger system and adjustable rear sight. It also comes with extras such as a speed loader, attachable tactical rails and 6 cartridges. This is another easy style loading gun.
Blackwater 1911 CO2 Airsoft Pistol, 6mm
 –
5th place on our best airsoft pistols list is a better value version of our number 1 its the Colt 1911.This is a full scale model that can shoot up to 360 FPS. Shoots very straight and accurate once you find the right setting. This gun has a full metal body and adjustable hop up which are great things to have in your repertoire. It has grip safeties, hammer and slide stop which gives the weapon added safety features. It shoots at sppeds over 350 FPS for more than 40 yards out. The authentically sized magazine is also a different approach to this pistol giving it that realistic nature. This gun is also a high pressured CO2 and has a powerful kickback. The power and accuracy of this piece is definitely one to consider.
So there you have it the list for 2015 of the best airsoft pistols.