Outers universal compact gun cleaning kit review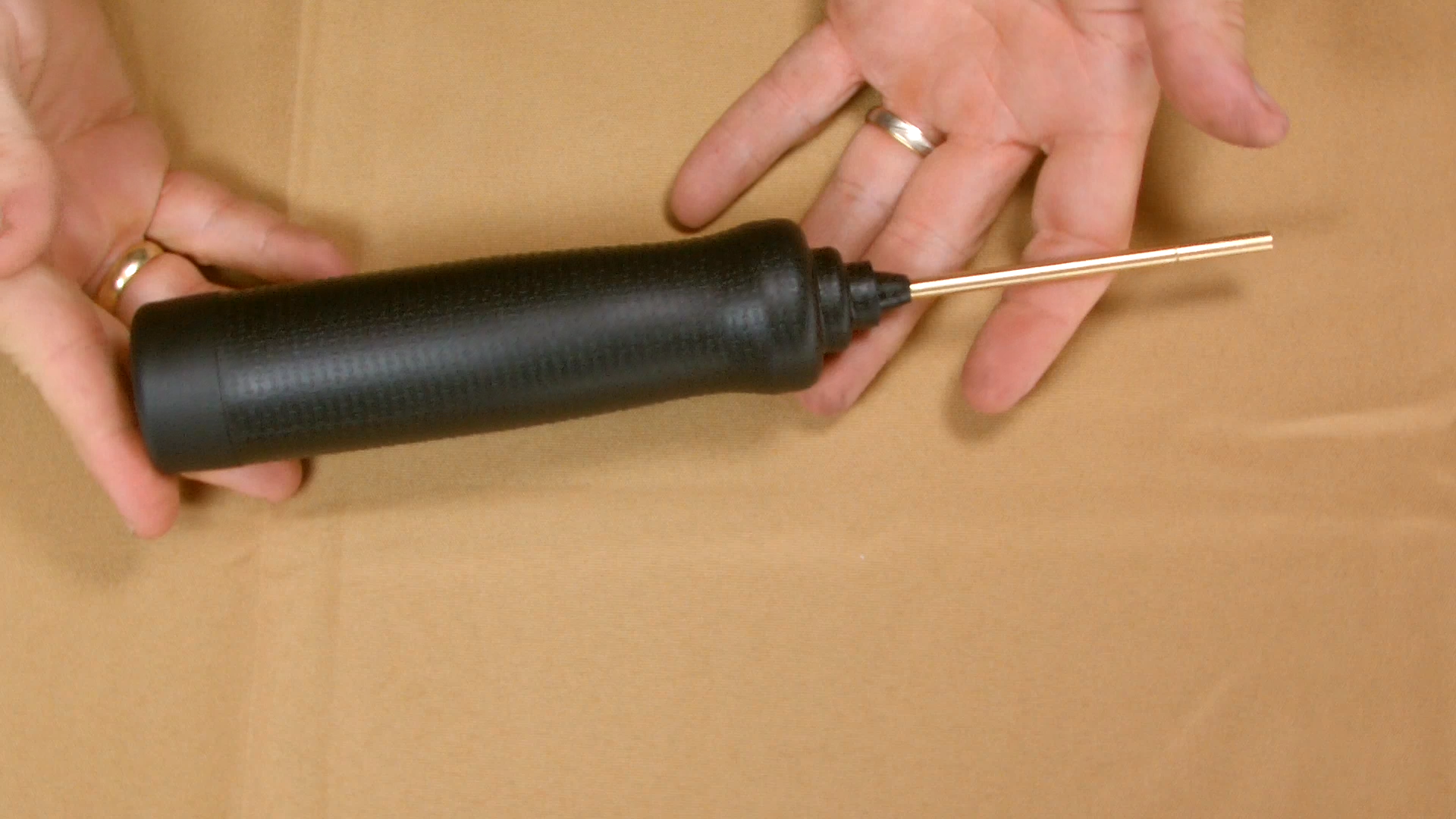 Outers Cleaning Kit Review
Today we'll be talking about using this cleaning kit to clean a Rock Island Armory M200 revolver that just got hundreds of rounds shot through it in a training class this weekend.
The Outers Compact Handgun cleaning kits are all-in-one compact convenient kits that you can throw in your bag and head out.  They say it provides fast convenient cleaning at home, on the range or in the field.
The case is made of plastic and doubles as the handle.  It's about the right diameter for a lightsaber at 1.6".    It's about 7.2" long and has a brass rod that projects out 3" from the front.  Just unscrew the cap to reveal it's treasure.  The .45 caliber brush sticks in the handle a bit and can take some taps on your palm to get it out.  The rod telescopes out when ready for use and when pulled out it clicks into place.  The tip of the rod spins to follow the rifling as well, just like it should.  Then just screw the brush or rod tip right in.
They sell individual caliber models or their universal model for a couple of dollars more.  My money is on the universal unless you need specific calibers that aren't included.  Speaking of, it comes with .22, .380, .38, .357/9mm, .40/10mm and .44/.45 caliber brushes as well as patch tips for .20 and .30 caliber to use at your leisure.
This has been in my range bag for a couple of months and shows no signs of wear or breakage.  I've used it multiple times for my pistols with good results.  In fact I keep some cleaning patches, q-tips and froglube in there as well.
This is a good kit and does exactly what it's designed to do.  I have no reservations about using it.  I was going to drive my car over it but Peter Palma from MS Clean beat me to it and I didn't want to seem like a follower.   For now it will live in my shooting bag to be called upon when necessary. At $17.49 it's a good value and provides the start to a good condensed cleaning kit.
Check them out at outers-guncare.com
Listen to our weekly show on the Firearms Radio Network at welikeshootingpodcast.com