Olight M10: The Tiny Beast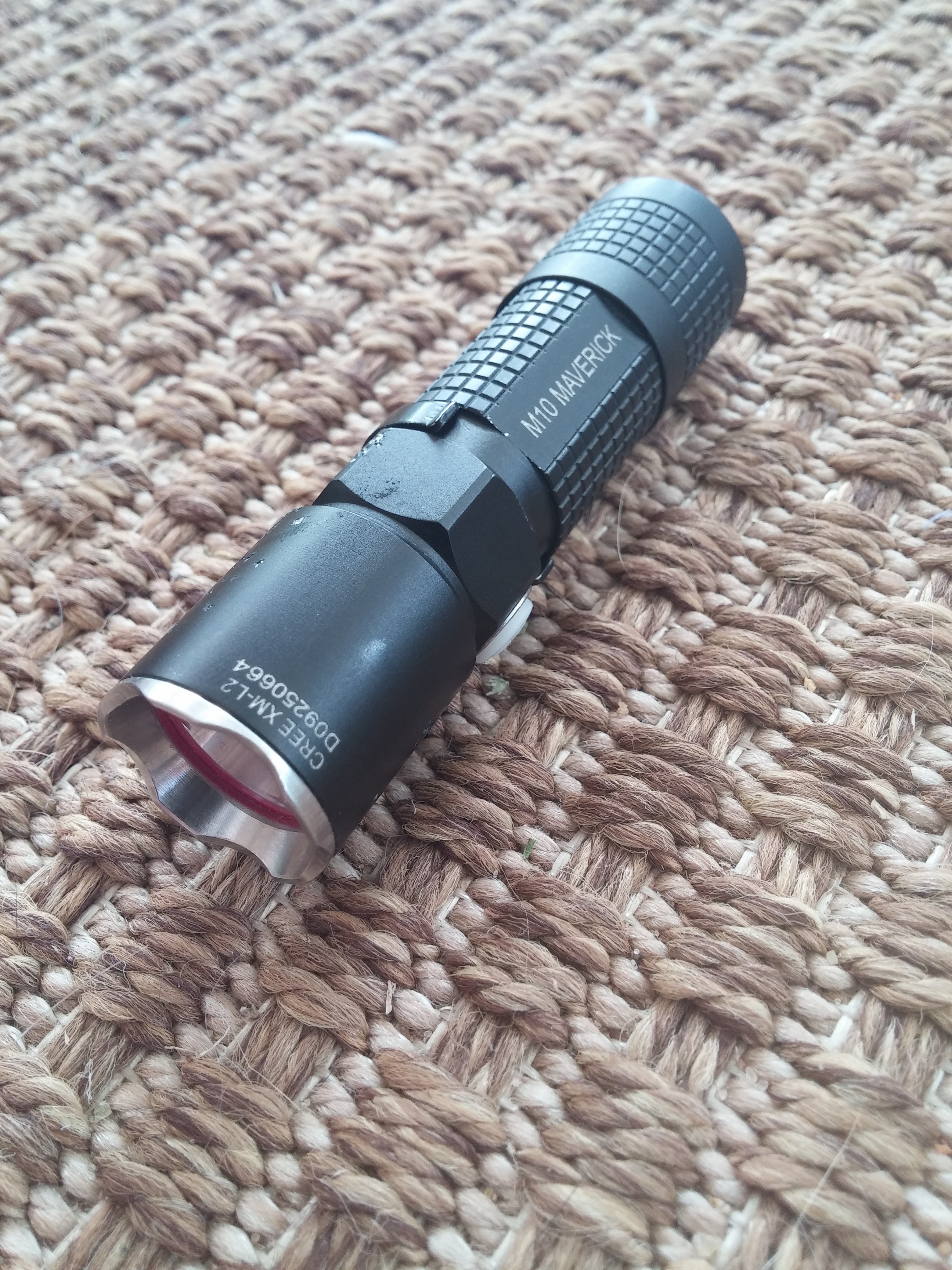 Hey everyone, Travis from Not So Tactical , and I wanted to do a quick write up on the Olight M10 Maverick flashlight.
My EDC Flashlight
Back in January I met and talked with a few of the Olight reps at SHOT show, they were very helpful with information about the products they make. While I had seen their lights online before I had not had any hands on time with them, so being able to mess with some of the lights in their booth I was impressed with their quality.
When I returned home from the show I ordered the Maverick M10 to use and abuse. I was curious just how well a flashlight with an MSRP of $49.95 would hold up to some hard use and some unlikely abuse. My experience with "cheaper" flashlights has always been bad, from the lights not working after a week to taking a 2 foot fall and breaking; overall they had all failed and I was tired of spending money on cheap lights but also was not willing to fork out a bunch of money for some of the higher end lights.
M10 Specs:
3 modes of brightness (350Lumens, 80Lumens, 5Lumens)
Drop Proof up to 6.6 feet
Waterproof up to 2 meters
Cree XLamp XM-L2
3.7″ long and 0.9″ wide
Uses 1 CR123A Battery
As you can see the light is small but packs a bunch of lumens, which makes it great for everyday carry and use. I typically toss my light in my pocket, and since this light is as small as it is I don't feel like it is inconvenient to carry. Below you can see a comparison picture of the M10 next to a Surefire G2X, it should give a pretty good idea of the size.
Use and Abuse:
Since January I have carried this flashlight nearly everyday, it has seen a lot of use over the past 5 months and has taken some abuse during that time too. It dropped from around 6 feet to concrete, and wasn't even scuffed by the drop and continued to work unlike some of the cheap lights I have had before, so this made me wonder how much more abuse could this light take?
I took the light and submersed it in a jar full of water and left it running on high for about an hour, other than warming up the water with the dispersed heat the light didn't have any issues.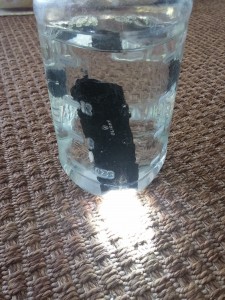 Next I decided to toss it in a cup of water and put it in the freezer. This time I set the light to the middle setting and left it in the freezer for a little over an hour. While it didn't completely freeze the water the flashlights body was extremely cold to the touch, but it was still working and the light was only slightly dimmer than when it went in (battery has been in it for weeks with a bunch of use).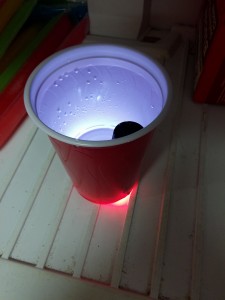 Finally I decided to see just how tough the flashlight actually is, so I ran it over with a truck. As you can see in the picture it marred the body of the flashlight a bit, but the body didn't bend or warp. On top of that the light still functions perfectly. Is this something that I really had to do? Well I have accidentally left lights on bumpers before and had them fall off and get run over, they didn't fare as well as the Maverick did, so it was good to see that this is one tough light.
Overall I have been very impressed with this light, it is just the right size for carrying with you anywhere you go and tough enough to take almost any abuse you can throw at it. At the price point for this light you are getting a lot of nice features including a 5 year manufacturers warranty, which is more than what I have seen with some of the other companies out there. This is one light that I can recommend to anyone who is looking to not break the bank while getting a quality light.
Right now we are running a pre-order deal on 3 of the Olight flashlights, if you would be interested in getting one at an ever better price make sure to head over and check out the deals we are currently running http://www.notsotactical.com/store.html.