CCW android app review – CCW Concealed Carry 50 States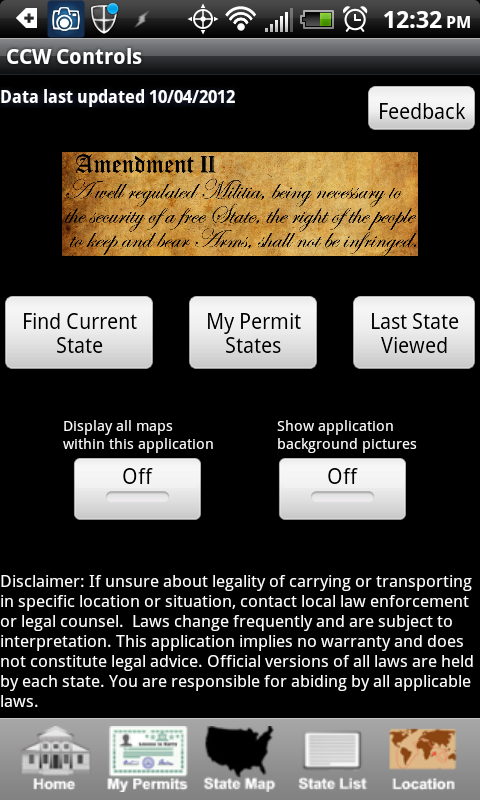 Recently I did some weekend traveling, and this time was different as I was carrying concealed.  At first I had no idea of the best way to make sure that I was following all the proper laws as we drove to a different state.  I looked online and used the usual websites but still had questions.  I decided to search the Google Play Store and see what Android CCW apps they had to offer.  There were several free CCW apps, and while most were OK, none really stuck out or provided much value.  From there I moved to paid apps.  I paid $1.99 for one and immediately refunded as it didn't even work on my phone.  Next up was the $1.49 CCW Concealed Carry 50 States.
Initial impressions were that it was a fairly utilitarian app.  Not beautiful by any means, but what it lacked in aesthetic appeal it made up for in utility.
The Problem
I am a valid permit holder in my home state.  Am I legal in the states I plan to travel to?
The Solution – Android CCW app
This concealed carry Android app helps solve that problem.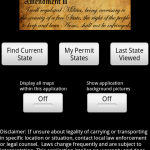 On launch the app presents you with a few options.  Again, it's not a pretty app, but let's get past that and get down to business.  It will find you via GPS if you choose  or you can manually set which states you are a valid permit holder in. From your current state you see all pertinent information, including reciprocity maps, transport laws, prohibited areas, duty to inform, preemption, signage, open carry info and contact information for government bodies responsible for enforcement and laws of that state.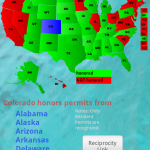 It has quick reference charts as well that provide info on restaurants serving alcohol, rest areas, state parks and forests and WLM land.  When clicking on any of these it opens up a map or the specific statute with full details on the desired subject.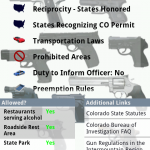 I was able to discover that the state I was traveling to had reciprocity with my home state and referred to the app several times during my trip to make sure I was in full compliance with the law.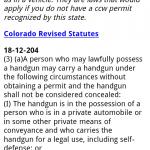 Additionally it provides some handy search tools for your current location, helping you find gun stores, repair, ranges, etc.
Price
$1.49 and well worth it.
Conclusion (tl;dr)
It's a great app.  I used it in a real-world scenario and it worked great.  It's not pretty, but it functions, and the user interface is at least usable and well-organized.  Money well-spent, and I highly recommend it.  It's important to note that laws change and it may not always have the most up-to-date information.  If you have questions, contact the authorities.  Don't risk your freedom.
Check out this CCW Android app here.