Vortex Scout Scope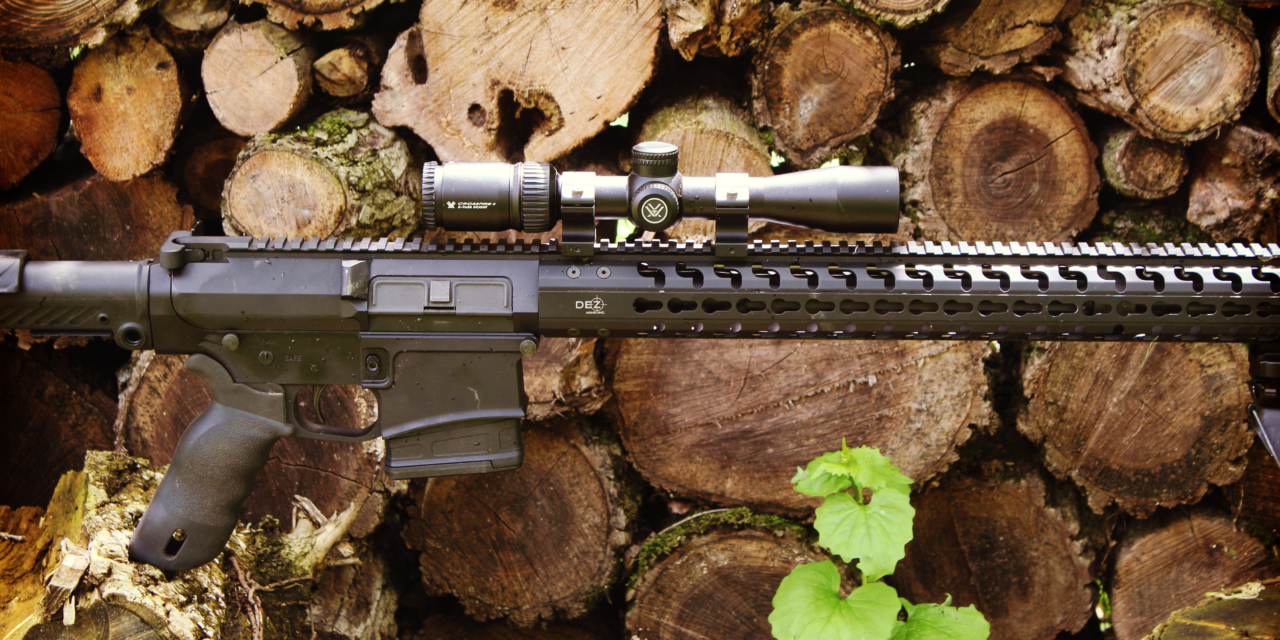 When I was looking for a high-quality scout scope with a price that would not break the bank, and with a name that I could trust, I went to the Brownells website and found the Crossfire II series from Vortex. I was drawn to it because of it's advanced features and the assurance of the unlimited lifetime warranty.

Why a scout scope? I live in Michigan a lot of our hunting seasons can be found in poor weather, Scout scopes are designed to be a rugged and reliable optic often exposed to environmental conditions that are not easy on the scope and as a bonus, they work very well on high recoil caliber rifles. I also like the scout scopes long eye relief, it allows me to maintain a comfortable shooting position with the forward mounted scope and still provided a full field of view. So with this in mind when I mounting the scope, that the position had to be correct so that there will be no issue with gaining a full field of view when lining up a shot.
The construction features include multi-coated lenses, aircraft-grade aluminum, waterproofing, and fog proofing again a huge bonus when working with Michigans unpredictable weather. The Vortex offers a fast focus eyepiece that is easy to adjust for a quick focus of the reticle when it's time to shoot. The fully multi-coated lens also increases the light transmission to the scope while reducing glare on all glass surfaces. This lens also reduces the amount of haze and makes colors appear bright however I found while overall this scope provides excellent image quality, including in low light conditions, there had been several issues with image distortion at the 7X.
This optic comes with a lot of reticle options, including illuminated, however, I went with the V-Plex, giving me nice thick lines to the outside and thin lines in the middle of the crosshairs. I did find that the lines of the Vortex Crossfire II were well done, and the V-Plex really draws your eye to the center of what you are aiming at, which seems to help put shots on targets a considerable distance away, however, be prepared the V-Plex does not have any hash-marks so know your range and ballistics.
I did like how easy this scope was to zero in, and it held that setting through hundreds of high caliber rounds.
Pros
Recoil and environmental resistant
Durable
Easy to mount and zero
Cons
Poor image at high magnification
Specifications:
Click Value: 1/4 MOA
Eye Relief: 9.5″
Finish: Matte Black
Focal Plane: Second
Illumination: No
Length: 10.5″
Max Magnification: 7
Min. Magnification: 2
Objective Size: 32mm
Reticle: V-Plex
Tube Size: 1″
Weight: 12.0 oz
Buy it now!