Christmas gifts for men – manly men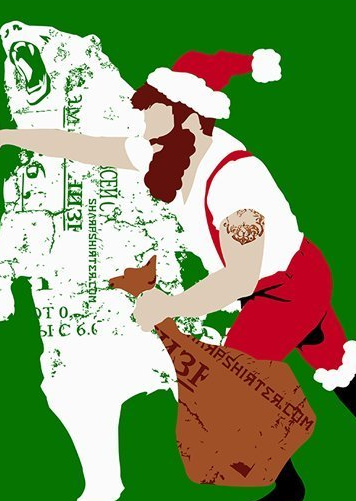 A gunner's guide to
Christmas gifts for men
My wife says that I am the most difficult person to shop for on Earth.  I'm completely easy to shop for — there's all kinds of things I want.  At the end of the day, I am not a "Twilight" fan that you can just buy a Team Jacob or Team Pattison T-shirt.  My wish list is very specific and based on whatever I am obsessing over that week.  If you are going to buy me a gift, get a model number!
We polled some of our writers and said, "HEY!  What the hell do you want for Christmas?"  As you would expect, we got some ridiculous responses.
What do you want for Christmas? Tell us in the comments!
Jeremy
Springfield Armory 1911 Operator TRP ($1,300)
Springfield M1A ($18,000 give or take)
Springfield M1A SOCOM 16 ($1,649)
Safariland thigh holster (~$100)
AR-30 (.338 Lapua) ($3,300)
Editor's note: This guy and the Springfields right? Obsess much? Literally nothing on this list is inexpensive, but all good stuff. Wait, is that an $18,000 machine gun?  I'm buying him a T-shirt. Extra small.
Aaron
Editor's note: Hey, there's some reasonably priced stuff!  Wait, $3,000 night-vision goggles? He's even more nuts than Jeremy (P.S. teaser, we have those $3,000 night-vision goggles — review coming soon).  I wouldn't buy this guy gas-station sunglasses.  Also, do Jewish people even celebrate Christmas?  Hey, Aaron, I rewrote your Christmas list.  1. Yarmulke.  That's it, now GTFO of here.
Shawn
New handguard/rail for my AR ($400)
Reloading setup ($300)
RIA shotgun ($249)
Ares EFFIN-A compensator ($91)
New optic for AR ($500)
Ruger 10/22 ($300, tech sights!)
Editor's note: Now this guy has class.  Wait, a new handguard?  No details.  That's it, you are getting something from Walmart.  This might be the worst list of all.  No details, no specificity, I suck.  NO PRESENTS FOR ME.  P.S. Honey, you already got me the reloading setup … SURPRISE!
Savage
Editor's note: 2,000 rounds of ammunition, some inexpensive light rigs and haha, haha, wait… haha ha, he wants less gun laws!  That's going to happen.  Wouldn't it be awesome, though?  For anyone keeping score, he already got that NcStar Flashlight — review coming soon.
Zak
Rock Island Armory 22TCM ($600)
Enfield L42A1 ($3,750)
SIG 226 Tacops ($800)
A room to put all of my stuff in (priceless)
AR in 7.62×51 ($2,000)
Dragunov, or a Romanian PSL ($1,000)
Editor's note: I already knew most of this since he talks about them EVERY day.  One question, though: Is that room for your stuff a gift for you or your wife? AMIRITE?!
Punching a bear image from
TheFancy
.  Go order a print!