WLS Double Tap 179 – #bottomholes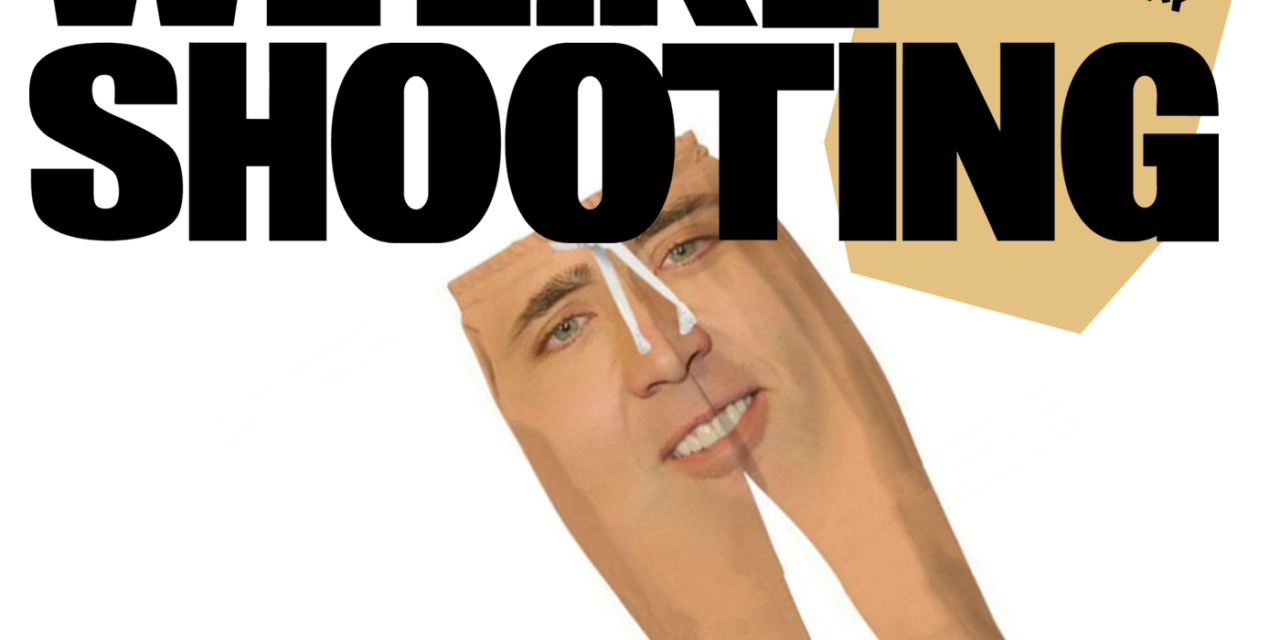 LISTEN TO THE SHOW
LoveWLS.com
We need your help to keep the show going! Check out LoveWLS.com to find out how you can help!
Check out our Shootout challenge! Targets, rules and swag available here!
Welcome to We Like Shooting's Double Tap, Episode 179 Where we answer your questions, talk about new tech in the gun world, and touch base on gun industry news.
Cast
Our cast for tonight is Shawn Herrin, Aaron Krieger, and Jermey
Veteran owned and operated company specializing in thermoforming Kydex firearm holsters. We have over 80 of the most popular open and concealed carry holsters in stock.
WLSMOFO 10% off
WLS10 10% off
#WackyWeapons
#DearWLS
Noah J
A few months ago Jeremy was ranting about China and claimed that some gunpowder sold in the USA was made in China. I'm not aware of this. Can Jeremy please let us know which powders are made in China?
St. Marks makes over 100 powders in Florida. ADI in Australia makes quite a few powders. Several European companies make powder like Explosia, Eurenco/Bofors, Norma and Vhitovouri. I don't know of any powder made in China that is sold in the USA.
FIRE TOAD FORGE
It is the year twenty-something, and the argument that "the second amendment isn't for hunting" is finally settled. We are walking around with suppressed 1911 SBRs in full auto. HOWEVER, in a horrible twist of irony, hunting laws have drastically changed. You now only have two options for all hunting…
Would you rather use: a 1700's style musket, or a bow and arrow (not compound, regular old bent wood and string)?
Jono R
Y'all prefer using your hand, a loofa, or a warsh cloth when yeh shower?
Bill J
Glen and Shelby from "prepping 2.0" often talk about non-prepper friends saying, "when the shit hits the fan, I'm coming to your house." They talk about how that's not right and if people aren't going to prep, then they die.
I'm curious, what is y'all's take? Jokes aside, what would you say to good friends, family, etc that "are pro gun but don't have any," or that don't feel the need to have a food cache? How do you not ruin friendships, but also make it clear that "I'll bring a brick of .22" isn't good enough?
Submit your questions to welikeshooting.com/dearwls
# Not Guns
List the cast as types of gun owners
For example, FUDD, Tactical, etc…
# INDUSTRY NEWS
Just a reminder to join a gun related advocacy group (ask the guest about their state) and we always give out the Suicide prevention line, that number is 1 (800) 273-8255 or text a message to 741741
We're here live every week on Monday and Weds. and on demand every damn day. Go to welikeshooting.com/show to subscribe!
Support Our Sponsors! Discounts codes below!

Company

Code

Benefit

Link

Faxon Firearms

WLS10 / WLSGUN

10% off parts, deals on guns

Swampfox Optics

WLS15

25% off

Brownells

Varies

Deals every day! Check slider

Second Call Defense

Click link

Free month

Black Rhino Concealment

WLSMOFO

10% off

Bowers Group

WLS

$15 off

Polymer80

WLSISLIFE

15% off

Manticore Arms

WLS10

10% off

NeoMag

WLS

10% off

Sonoran Desert Institute

Varies

Check site

Patriot Patch Co.

WLS10

10% off

Noisefighters

Click link

10% off
We're here live every week on Monday / Wednesday nights and on demand every Thursday / Saturday. Go to welikeshooting.com/show to subscribe!