WLS Double Tap 138 – It is liquid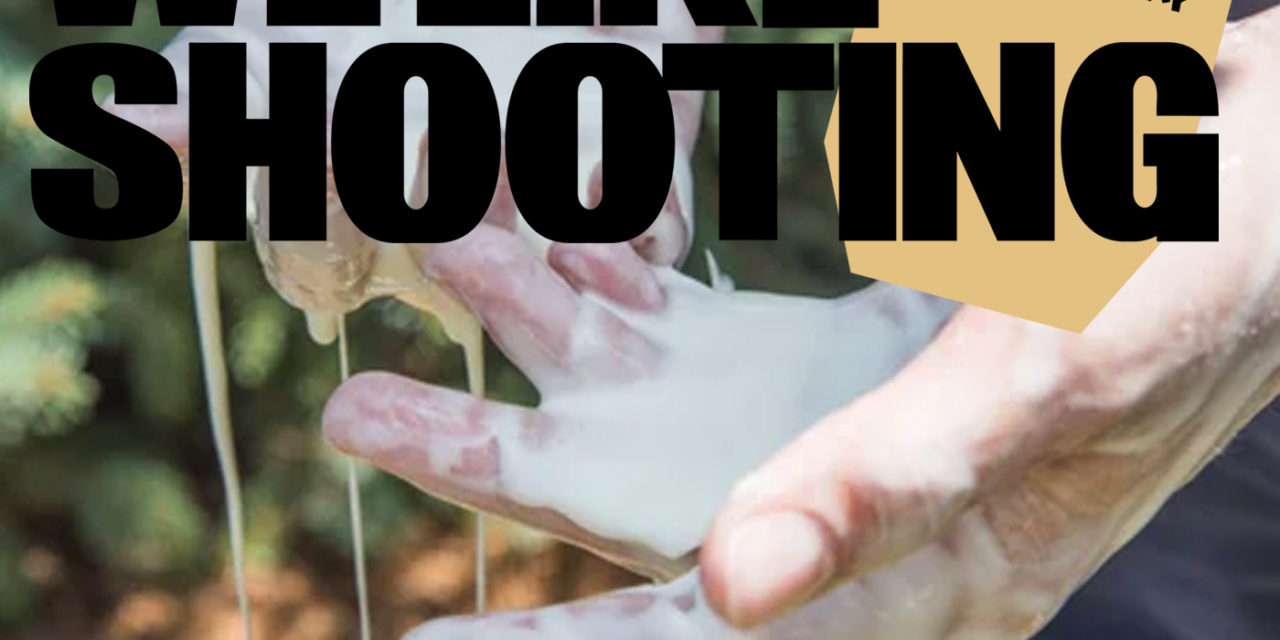 LISTEN TO THE SHOW
LoveWLS.com
We need your help to keep the show going! Check out LoveWLS.com to find out how you can help!
This episode of We Like Shooting –  Double Tap is brought to you by Black Rhino Concealment Neo Mag and Rubber Dummies.
Check out our Shootout challenge! Targets, rules and swag available here!
Welcome to We Like Shooting's Double Tap, Episode 138, Where we answer your questions, talk about new tech in the gun world, and touch base on gun industry news.
Cast
Our cast for tonight is Shawn Herrin, Aaron Krieger, Nick Lynch and Jermey
Veteran owned and operated company specializing in thermoforming Kydex firearm holsters. We have over 80 of the most popular open and concealed carry holsters in stock.
WLSMOFO 10% off
WLS10 10% off
#WOULD YOU RATHER
magnum Research BFR Revolver vs Smith & Wesson XVR 460 Mag
#DearWLS
Nick T
In search of a compact sa/da. Looking at a p229 legion. No polymer please.
Sydney L
I have been slowly building a 300blk "pistol". its also something of a franken build. trying to do it on the cheap with spear parts or whatever I can find for cheap or free. I have a spikes tactical snowflake lower with an SBA3 brace. but what I'm in need of is a good barrel. I have a faxon pencil weight on my 3gun rifle and a faxon in my P80 build. I'm happy with them both. I'm leaning to a faxon for the 300. but I cant seem to settle on a length. I see they have 7.5″, 9″, and 10.5″. what do you recommend? you know far more about the ballistics of the round. I plan to use it as a range toy/maybe bambi or dingo hunting.
Concerned Commuter
Great Cult Leaders, I seek advice. I recently accepted a new position in downtown Rochester, NY. Like most employers here firearms are prohibited on the premises. Parking, however, is in a public parking garage. My commute takes me through several good and bad neighborhoods, of which I have had cause to ready my firearm in the past. I realize leaving a firearm in my vehicle is not ideal and poses its own challenges. For well thought out reasons, I currently carry a S&W 380 Body guard. I also have a few other firearms that are higher on my desire list than a new EDC pistol, along with gear and training that go with it. I drive a small car. How do you recommend I travel with my firearm that is both readily available for defense in a vehicle and safely stored away? Please keep in mind it only takes forgetting to stow it away once to cause a problem; so I am hoping for a solution that resolves both being readily available and safely stored.
Frank J
O great and glorious leaders and Aaron, I'm looking to get my fiancée her carry concealed gun. She's dead set on wanting a revolver and I'm not sure what to get her, what recommendations can you guys make and advice for carrying a revolver? Also I would like to gain more knowledge on things such as red dots and lpvo's, is there a certain set of videos or books that you guys would recommend? Thanks for keeping me from going postal on my mail route! All hail the cult!
Tony D
I see a lot of people running suppressed ARs with the suppressor tucked under the handguard. Is there a reason to do this other than esthetics? Are there disadvantages to this setup?
Shotgun Her
I am considering purchasing an RIA VR80. I am going to pair it with a carlsons brake choke system. I am also considering a GL-Shock stock for it. What are your opinions on that combination? And before Jeremy goes off on me being a recoil wussy like Zane, that's not it. I'm just looking to be able to expedite target reacquisition. Will the movement of the stock help or hinder that?
Nick T
On the live show can you change the background behind Nick and the other guy?
Jono R
When I meet new people and end up ranting about Guns, I'll stop and say, "sorry, I'm one of those crazy gun guys." I chuckle and continue talking. But I realize that's not a great way to represent 2A advocates.
So here's the question: what are some positive, and maybe even silly or fun names/titles we can call ourselves to help people understand that we're not just gun folks; or people that don't have guns but believe in the right to bear arms. We're people that have a loaded S&W on the toilet tank, matching 1911, cowboy shooting, black powder snortin, crazy mother fuckers. But in a positive light.
#JoinTheCult
#BestMistakeYoullEverMake #DickBottleOpeners #ShawnIsAHashtagWhoreAndWillReadAnyHashtag
Submit your questions to welikeshooting.com/dearwls
# Not Guns
THIS WEEKS TOPIC: We are members of an elite fighting force, lead by Capt. Planet, we have the powers of earth. Fire, Wind, Water and Heart which one of us is which?

# INDUSTRY NEWS
Just a reminder to join a gun related advocacy group (ask the guest about their state) and we always give out the Suicide prevention line, that number is 1 (800) 273-8255 or text a message to 741741
We're here live every week on Monday and Weds. and on demand every damn day. Go to welikeshooting.com/show to subscribe!
Support Our Sponsors! Discounts codes below!

Company

Code

Benefit

Link

Faxon Firearms

WLS10 / WLSGUN

10% off parts, deals on guns

Swampfox Optics

WLS15

25% off

Brownells

Varies

Deals every day! Check slider

Second Call Defense

Click link

Free month

Black Rhino Concealment

WLSMOFO

10% off

Bowers Group

WLS

$15 off

Polymer80

WLSISLIFE

15% off

Manticore Arms

WLS10

10% off

NeoMag

WLS

10% off

Sonoran Desert Institute

Varies

Check site

Patriot Patch Co.

WLS10

10% off

Noisefighters

Click link

10% off
We're here live every week on Monday / Wednesday nights and on demand every Thursday / Saturday. Go to welikeshooting.com/show to subscribe!