WLS Double Tap 099 – Longer than 6 months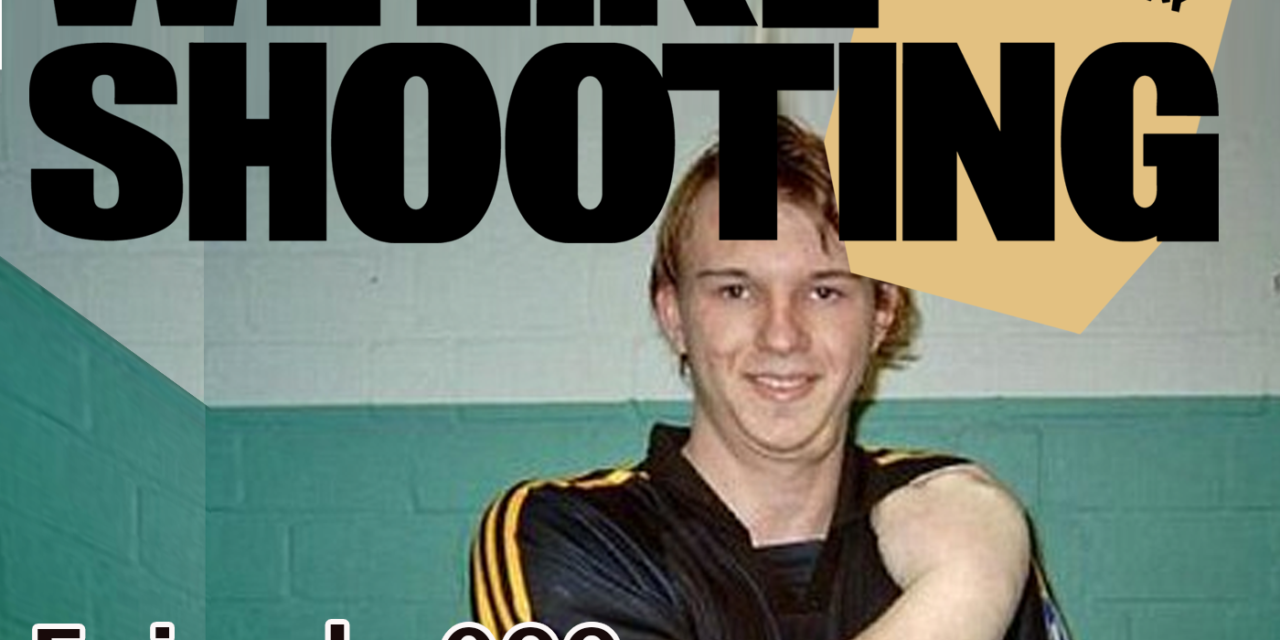 Listen to the show
LoveWLS.com
We need your help to keep the show going! Check out LoveWLS.com to find out how you can help!
This episode of We Like Shooting –  Double Tap is brought to you by Black Rhino Concealment Neo Mag and Rubber Dummies.
Check out our Shootout challenge! Targets, rules and swag available here!
Welcome to We Like Shooting's Double Tap, Episode 99, Where we answer your questions, talk about new tech in the gun world, and touch base on gun industry news.
Cast
Our cast for tonight is Shawn Herrin, Aaron Krieger, Jermey and Nick
veteran owned and operated company specializing in thermoforming Kydex firearm holsters. We have over 80 of the most popular open and concealed carry holsters in stock.
WLSMOFO 10% off
WLS10 10% off
#WOULD YOU RATHER
Shoot a 2 gauge punt gun, or have Jeremy punch you in the stomach
#DearWLS
Pete H
Any opinions or experience with US Optics products? Not a name brand I hear mentioned when people talk about top notch glass but their prices are certainly up there.
Brandon D
What would you choose for carry, Sig P938 or Sig P365?
Luke Thighwalker
Why is Savage considered a communist? Do you think that Savage hates Trump for only the bump stock thing? Also, what are your thoughts on Hudson tManufacturing filing for bankruptcy?
Thanks. Love the show.
Ryan F
Hey guys, two part question, I just bought a house where I finally have enough room for a real gun safe (fireproof, waterproof, real steel to deter thiefs). Is there any brand or specific safe you recommend or is just comparing manufacturer specs the best way? This would be an upgrade to a stack on gun cabinet, is it worth it in your opinion?
Jeremy P
Question s regarding suppressors. I currently have a 9mm MPX and a Beretta M9A3 with threaded barrels. I also have a .45 ACP caliber gun, which O.may add a threaded barrel to in the future. Is there a down side to purchasing a .45 ACP sized can and just using it on the 9mm guns or is it better to just get one for each caliber? i.e. SC Omega 45k?
Samson H
Hey, boners. I was wondering if any of you have handled a colt python. Is it realistically worth that much more than the current production Smith or Ruger? Or is the price just about the nostalgia/beauty? Same questions about the anaconda. Glerp jurdider der ferdiker, stroke boys.
Submit your questions to welikeshooting.com/dearwls
# Not Guns
THIS WEEKS TOPIC: Gold is for fools what do you think will be used as currency when money is no longer a thing?

# INDUSTRY NEWS
Just a reminder to join a gun related advocacy group (ask the guest about their state) and we always give out the Suicide prevention line, that number is 1 (800) 273-8255 or text a message to 741741
We're here live every week on Monday and Weds. and on demand every damn day. Go to welikeshooting.com/show to subscribe!
Thanks for listening, and become a patreon today