We Like Shooting Double Tap 45 – HanuKwanzaChristVus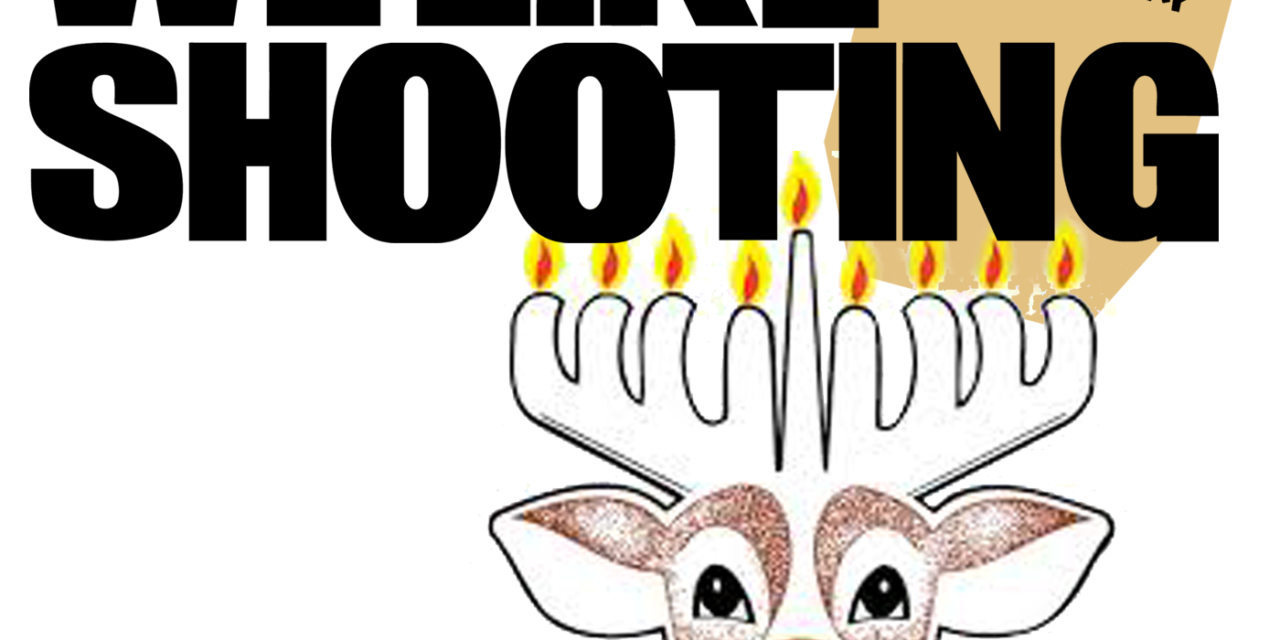 Listen to the show
LoveWLS.com
We need your help to keep the show going! Check out LoveWLS.com to find out how you can help!
This episode of We Like Shooting –  Double Tap is brought to you by Black Rhino Concealment, Nighthawk Custom, Rand CLP and Rubber Dummies.
Check out our Shootout challenge! Targets, rules and swag available here!
Welcome to We Like Shooting's Double Tap, Episode 45, Tonight we talk about gun tech, we'll answer your questions on Dear WLS, we'll talk about NOT GUNS, and revisit past gear, we'll also have a new burn on Shit Talker Funky Walker 
Cast
Our cast for tonight is Shawn Herrin, Aaron Krieger, Jeremy Pozderac, Nick Lynch, Savage AF!
veteran owned and operated company specializing in thermoforming Kydex firearm holsters. We have over 80 of the most popular open and concealed carry holsters in stock.
WLSMOFO 10% off
#Tech news
CODE: WLS
DISCOUNT: 10% OFF!
#Dear WLS
John P
When are guns?
James B
Can you all do one last Sick Burn?
https://www.youtube.com/watch?v=M9gFRXw5-kI
No Name
Who is your favorite Marvel character? And why?
Joe Mamma
Pistol caliber carbine. What do you have? What have you shot enough to formulate an opinion worth a shit? What do you recommend we buy, try, or stay away from?
Jack Meoff
Real world questions for pistol caliber carbines. Does a bear shit in the woods? If you happen to be out for a walk in the woods and you cross paths with a bear shitting in the woods, where would you place your first shot? What about followup shots?, Lets be real, we all know that 9mm sucks about as much as A-aron's driving skills? We all know the bear is not going to let your ass stroll back into society with the answer to this age old question so no bullshit answers you motherfuckers.
Judson
OK so after a recent incident at my house where I had to draw my gun at 11:30 at night… (the story) I had gone to bed around 10pm after the WLS live show and I sleep like a rock and I wear hearing aids during the day to hear, I take them out at night for several reasons. Ask anyone that knows me which is most of the patrons if my hearing aids are not in I can not hear for shit… SO I am laying in my bed sound asleep and my wife suddenly violently shakes me awake saying there is someone in our house… AS I am waking up she is explaining shit to me… and I grab my gun and light. At this point I am clearing my gun from the holster while asking her questions trying to maintain the safest direction possible, Who, what did you hear, where did you hear that etc. CALL DISPATCH! I am at my bedroom door… about 4 feet off of it. Trying to maintain a supremacy as considering ALL of my life is in this one room… wife dogs etc… then my wife tells me the intruder was 'petting' my Sally. (She kinda trots in place when you pet her) so it's a distinct sound on the flooring. The female invader said something like 'where is' or 'HEY Katie'? and the dog came back to my room… again trying to maintain a safe direction with the gun as the dog runs back to me and jumps into bed. I am kinda thinking bait for a home invasion… Wife is on the phone with dispatch, I stand and wait for a good 2-3 minutes. my wife says an SO is a few out and incoming and tells me the female is now gone (via sound that she has and I do not) I drop back into my bedroom put in my hearing aids and the proceed to drop out of my bedroom. I clear my house the best I have been taught and the SO comes in and I feel better. I am not an untrained individual but this is how I responded. My question is how can I train better for something like this in my house? and what would have the panel done differently? my gun was a standard striker fired pistol and I had no body armor close to deploy… everything else was emotion and adrenaline.
Submit your questions to welikeshooting.com/dearwls
NIGHTHAWK CUSTOM
Many of the guns they offer are California and NY complaint.
https://www.instagram.com/nighthawkcustom/
https://www.facebook.com/NighthawkCustomFirearms/
http://www.nighthawkcustom.com/welikeshooting
# Not Guns
THIS WEEKS TOPIC:"all I want for Christmas is (not gun related)"
NOW IS THE STFW
MATT WALKER REVIEWING OUR VIDEOS
# Gear Chat Revisited
NickLynch –

Kershaw Leek

Savage1r – Smith and Wesson 6906 Final Form

Aaron –  410 ammo