Zippo Hand Warmer Review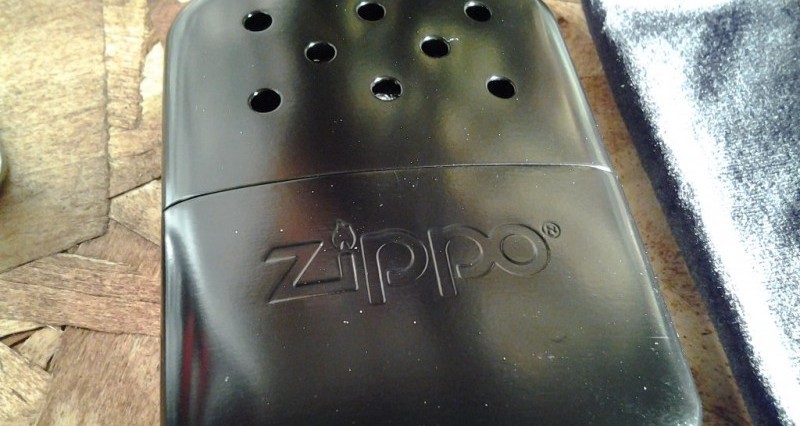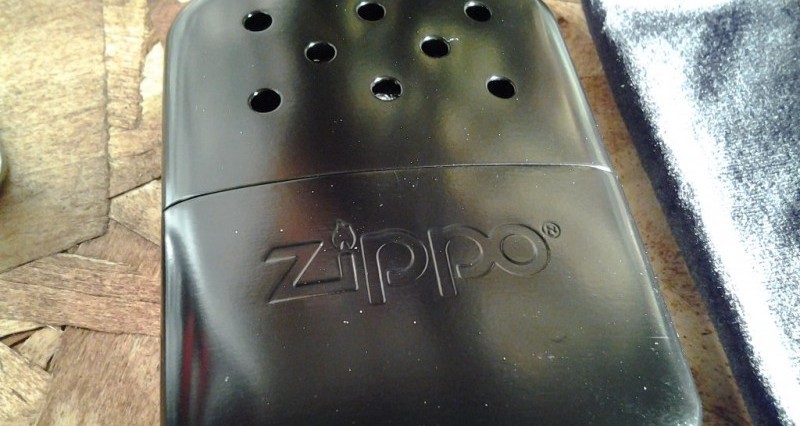 Zippo Hand Warmer Review
[displayproduct]
The hand warmer comes packaged in a small box with the hand warmer, bag, and filling cup (lighter fluid sold separately).  It's sleek in design and looks like a big futuristic Zippo lighter.  It's not heavy and is the perfect size to fit into any pockets:  We fit it into the front and rear pockets of jeans, shorts, hoodies, and jackets very comfortably.
There was a love/hate relationship with the warmer.  Our initial impression was that it was a slick device.  Then we tried to use it and discovered some issues with the technology that may or may not be solvable.  Maybe we are just too stupid to use it.
The instructions are well-written and clear.  Remove the top of the case, remove the catalytic burner, fill the cup (two times for first use), pour the cup into the reservoir, replace the burner, light, and replace the cover.  Seems easy until you realize that there is no visual indication that it is lit.  The process works like this: Light for the recommended 3 to 5 seconds, cup it in your hands to see if you see anything, feel for warmth, repeat for an hour.
Another point to note: There is no way to turn it off.  It runs until the fluid is consumed.  Ours ran for 30 hours the first time.  Which is inconvenient when you realize that you can't leave it anywhere unattended, much like a puppy being housebroken.
So did it work?
Initially, the amount of warmth felt very small.  Leaving it on a table and picking it up, it was no warmer than my cell phone after watching YouTube videos on reloading techniques.  Then we put it in our jacket pocket and forgot about it for an hour.  When you reach your hand in that pocket after it's been in there for a while it's quite toasty and nice.
We put our test subjects' hands in bags of ice and then gave them the hand warmer with no real warming of the hands. (Sorry!)
This is not a survival device.  It's a "mom watching her kids' hockey game" or a "taking the dog for a walk" device.  It will be in my pocket on cold days at the range or hikes in the autumn and winter.  The product works as intended and will definitely see some more use.