Southern Crossbow Rebel 350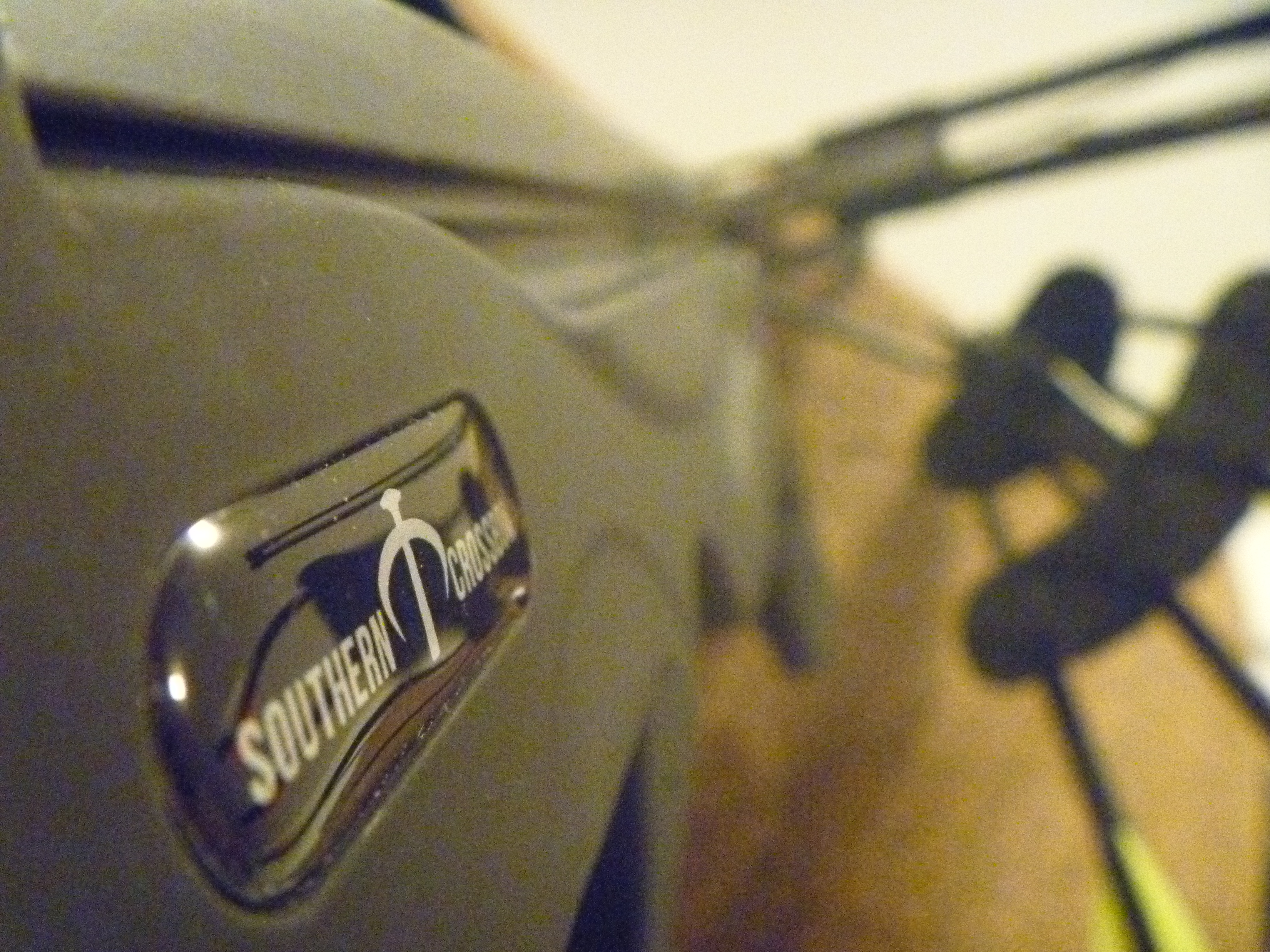 Southern Crossbow Rebel 350
Designed in Texas, and made for America. If the Southern Crossbow Rebel 350 was a prize-fighter, its size would be intimidating. It has a length of 40.5 inches, and the weight of 10.8 lbs., that of a small dog (or large cat depending on your preference). It's weight and height do not detract from its overall performance, but actually add to it. With a 155 lbs. pull and arrow speeds up to 350FPS you are going to see some results.
The concept behind the creation of this crossbow was to be "tactical" allowing users to quickly adjust from shooting rifles. They hit that right in the bullseye. Built with the idea of being on an AR platform, lending itself to extras from night vision rifle scopes to lasers to flashlights, any tactical accessory that can be applied to its Picatinny accessory mounting rail system.
The weight of the crossbow really helped absorb the actual release of the bolt, I found there was little reverb after the trigger was pulled. And while standing and firing I found that the weight was evenly distributed throughout the entire Crossbow, lending itself to allowing me to stand at length if necessary without fatiguing.
Another thing we really liked about this crossbow is all of its features. It comes with a 4×32 arrow drop compensating scope, a 4 bolt quick detach quiver, vertical fore-grip and of course safety glasses.
The 4×32 arrow drop compensating scope and the consistency of the crossbow really impressed us. Once zeroed in our grouping was within the bullseye with every shot from 20 yards to 60.
Southern Crossbow touts its quick and quiet cams, and it's no joke. The smooth release is awe-inspiring if we had only heard it…
The vertical fore-grip was nice, however we did most of our shooting off a sled, the grip will keep your fingers away from the triangle of mutilation (the area once cocked where the bowstring will travel). A lot of newer crossbows will have "wings" or a lip that will keep you from placing your fingers in the danger zone (thats right Maverick) however this model does not, which is why vertical fore-grip is again another nice feature.
The bolts that come with this crossbow were a bit disappointing. The adhesive that holds the aluminum threading in came loose on several of them after only a few shots. Granted they are easy to replace (the bolts that is) I however would have liked them better if they did not come apart… but hey, that is just me.
With its composite stock and black rubber grip finish of the Southern Crossbow makes it gorgeous, I did manage to key the paint when my pulley slipped from the side to over the top, but that did not effect performance, just aesthetics.
While this was not my first trip with a crossbow, it was one of my more enjoyable ones. The ease of use, the accuracy and extras it comes with I would highly recommend this as a bow for a first time user, or a seasoned vet. The gentleman (a large group of individuals who look like extras on Duck Dynasty) were also impressed with the Southern Crossbow Rebel 350 and I think you would be as well.