Ka-Bar Knife – Zombie MULE Folder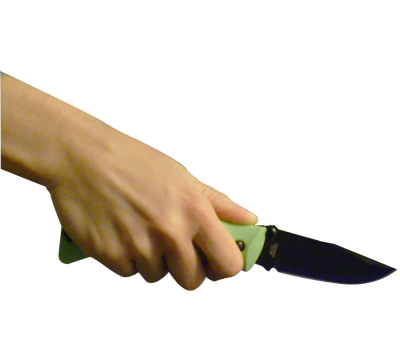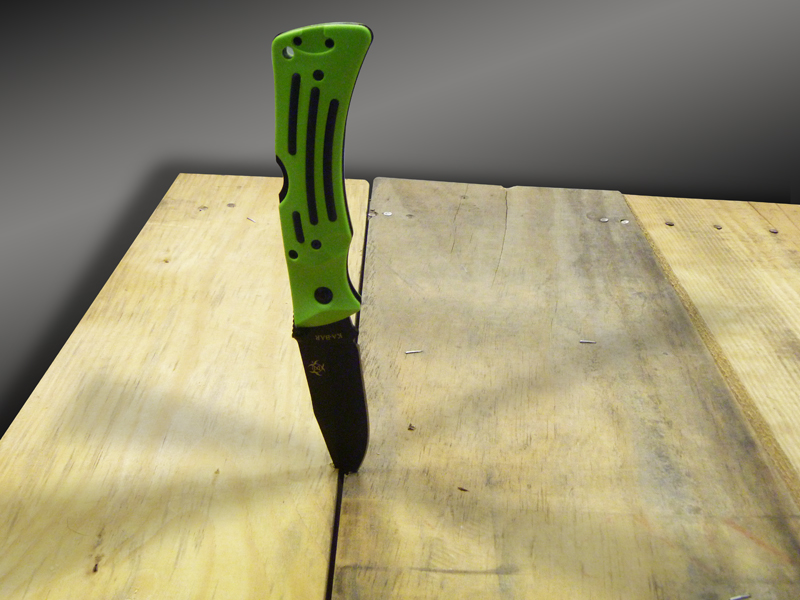 [displayproduct]
Ka-Bar knife
So when the box for the Ka-Bar Zombie MULE Folder arrived I wasn't sure if there was a mistake. I thought there might have been two knives in there. Nope, just one big, green, heavy knife.
First impression, this knife is heavy, fat, and incredibly sharp.
Let's break this down: All those aspects on their own are pretty much not what I am looking for in a knife (except the sharpness), but together in the Zombie MULE, I found something that transcends. This is not a pocketknife — it's a tool.
I found that no matter what I was using the knife on, it cut through it like butter. The blade has kept its edge from rope to tin. I have cut leather with it, and it sliced it like I was cutting cake.
And while the blade only makes up 3′ 7/8″ of its overall length of 9′ 3/8″ its construction is perfect for the knife's purpose. The handle fits comfortably in your hand, with the nested steel liners giving you the grip you might need in any situation. Once the knife is open it was designed ergonomically to fit with a slight recessed area for your index finger to rest in as well as a ribbed section for your thumb to rest on, keeping you from sliding down the blade in case you are cutting something with a thrusting motion.  Carving cardboard in the garage, even with winter gloves on, the knife felt comfortable, and I had no worries of it falling out of my hand.
I did, however, knock this beast off the work bench and on to the hard concrete floor, leaving the knife with a minor scuff but only cosmetic. I think I did more damage to the floor.
The Ka-Bar knife has several little features that are huge. The tip-up pocket clip is reversible and there are dual thumb studs, nice for you left-handers. The lock release on the handle is a soft push, and I never felt like I was struggling to close it and was even able to use one hand to unlock the blade and close it. Speaking of closing it with one hand, another nice feature is the detent. When closing the knife with a single hand, the blade stops before it drops on your fingers.
The knife blade itself is made from black SK-5 high-carbon steel, which pops nicely from the bright green handle.
My only complaint about this knife is its sheath. I am not sure if they are reusing something from a different model but I could not get this thing to fit inside far enough to close the snap.
Ka-Bar has said that its Zombie knives are "designed to perform under the most rigorous, unexpected and apocalyptic situations." I can't disagree. I can't believe how versatile this Ka-Bar knife is.