Stoeger Cougar 8000 Review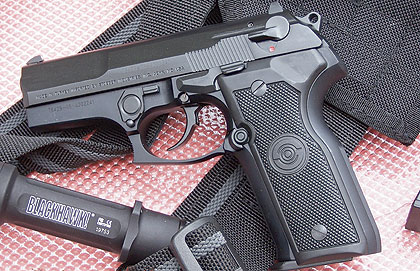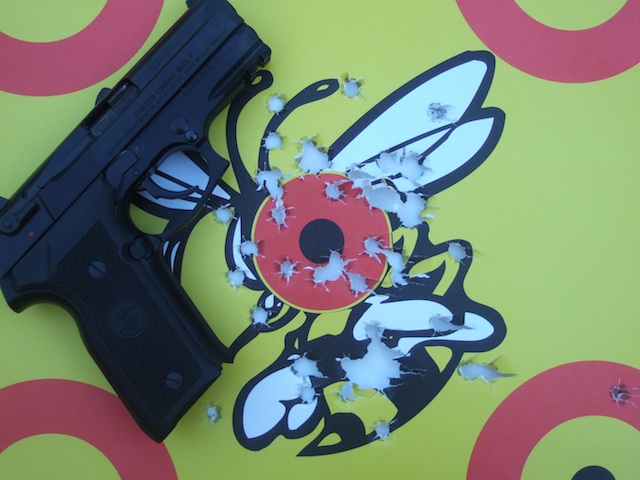 Initial Impressions:
I was given this gun as a gift from my father-in-law. He is a 1911 man and prefers them as his primary carry weapon. The gun itself is sturdy and did not feel like they skimped on the parts. As a former product of Beretta (Beretta Cougar) you see they have passed the quality along on the product.
The safety features are great. With a flick of the safety, the firing pin is moved to a vertical position, lessening the chances of a drop fire situation.
The barrel itself also rotates versus tipping upward when a shot is discharged to reduce the gun torque. I am not sure if this is a gimmick as it is a 9 mm and there is not a lot of recoil on this gun.
The double stack magazine does lend itself to a thicker gun, but I say the more ammo the less problems in front of you.
After a long day of shooting I found that the gun stripped down in seconds and took just as much time to put back together. With few parts to worry about in the disassembly/assembly a grade-school child could do it.
This gun, because of its thicker size, did not lend itself well to my wife's womanly hands. She was able to shoot well with it, but her preferences were elsewhere.
My biggest complaint was the fact that this was one of the earlier generation Stoeger Cougar, no Picatinny rail on it, so I would be unable to attach an OEM flashlight or laser sight to it, but there are some aftermarket options available out there.
Trigger pull
Whenever I pull the trigger on this gun it feels like butter. Smooth all around. No complaints.
Range
I was incredibly surprised at how well the accuracy was on this gun.
Pros
Easy to strip and clean
Feels solid
Drop safety
Reliable
Cons
Final thoughts
I like this gun. it is well-put-together, easy to clean, and great to shoot with.
Recommendation
Yes, without a doubt.