An evening with KRISS – SHOT Show 2015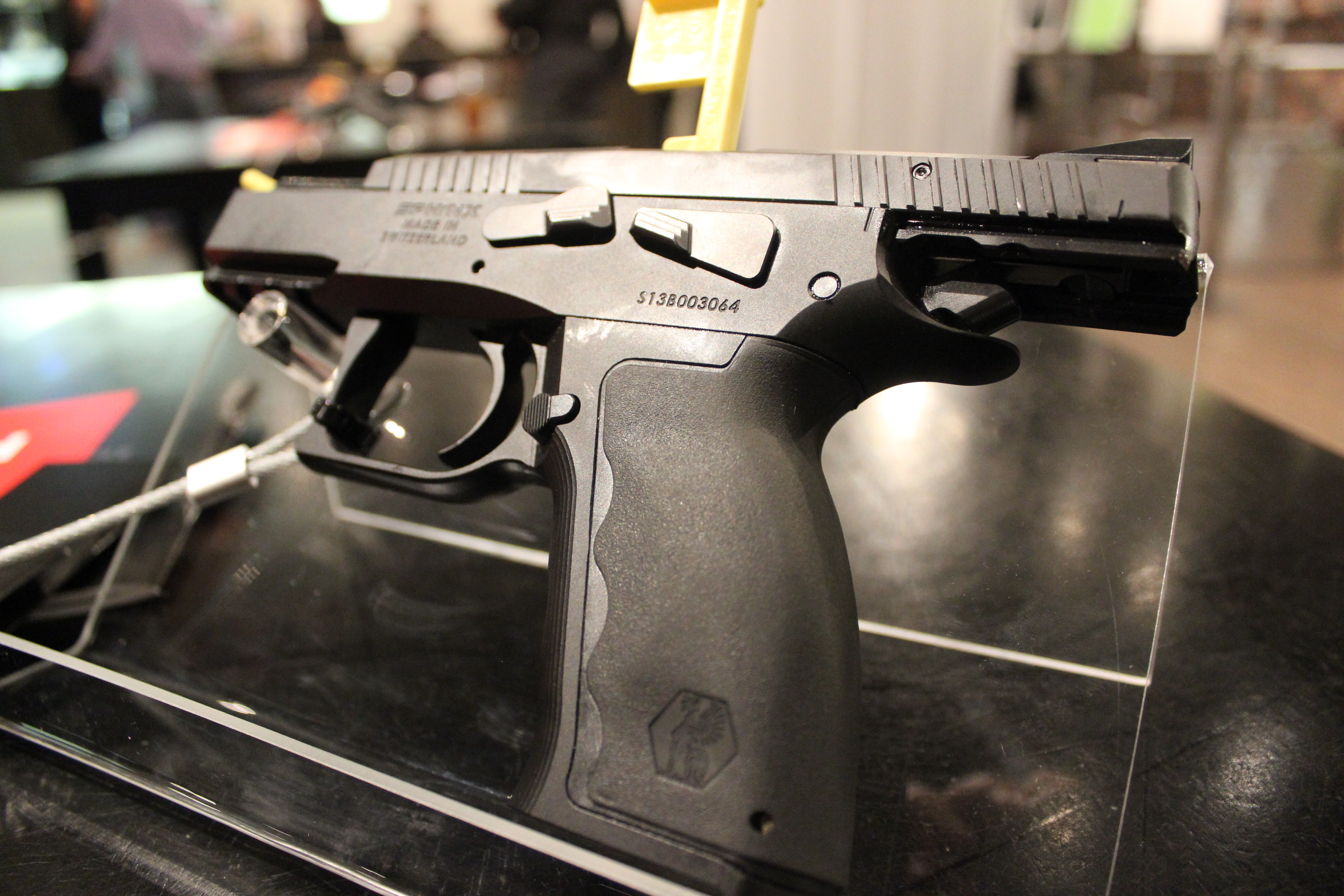 We had the privilege of attending the KRISS private event at the amazing Machine Gun Vegas and I caught up with Tim Seargent and chatted about what's up and what's new. I might have misheard as I thought we were going to see KISS, but honestly, I'd rather shoot a Vector than run from Gene Simmons tongue. Tim also looked pretty pimp in his suit and tie. Just sayin'.
In the video, we talk about the Vector Gen2 and some great changes to it. Starting with an updated barrel shroud that is pretty awesome looking and is countoured and shaped to fit the aesthetics of the Vector. It's cool looking and definitely worth a look. One change that I noticed immediately was the safety selector. They have improved the throw angle and it feels much more natural and you can now flip it without changing your grip. Very subtle but excellent usability change. KRISS has also now added a window into the receiver that shows the serial number on the metal as required by the ATF. This is for anyone that SBR's their own rifles and is another subtle but important change.
He even speaks about their 9mm Vector that is coming soon. In addition to the much requested caliber, they will also launch an entire line of accessories with the hopes of transforming the Vector from just a gun into a weapons platform. He also mentioned that they have changed their original trigger design from a rearward sliding model similar to a 1911 to more of a pivoting trigger system, similar to their line of Sphinx handguns.
Speaking of the Sphinx, the full size version that I've been slathering over will be available in Q2 of 2015 and I am really looking forward to that. Last but not least they are now running some in house cerakote operations to give your Sphinx that personal touch. Sand color and a green as well. Pricing to be determined.
We also spent some time talking about their airsoft line, Krytac. Really good looking battery powered airsoft guns. They are looking at air powered in the future, but at this time, they are all battery powered. They acquired licensing from Warsport to reproduce the LVOA in both airsoft and 22LR, which is a very nice pickup as the LVOA is one of the nicer looking AR's on the market. When I asked Tim, "Why airsoft?", he mentioned that the goal of Krytac is to appeal to a younger market that may not own firearms, yet to really build a foundation of shooting and safety on smaller calibers/airsoft. It's clever marketing and really opens up a bright future of responsible shooters that learned safety on the Krytac platform and will eventually gravitate to larger calibers and hopefully the Vector, right?!
Thanks to Tim and the gang from KRISS for inviting us to the event and as always for being gracious and available. Always a good time.