Nexbelt – SHOT Show 2016
GearDisclosure.com: This is not a review, just a product that caught our eye. Inclusion in this video does not represent a product opinion from WLS.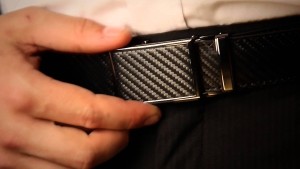 Nick caught up with the company NexBelt at SHOT Show 2016. They offer a new take on belts that use a ratcheting system instead of holes. This allows for 1/4″ adjustments. 50″ cut it yourself to size and also have a couple of different options. From tactical nylon to leather concealed carry the belts run $50 – $60 dollars.
Editorial note: This is interesting. I find that belts kind of suck in general and finer adjustments are huge when talking about concealed carry. Whether you carry a Sig Sauer 938 or 1911, being able to make minute adjustments is a very desirable feature. What do you think? Comment below!