Stop or My Mom Will Shoot.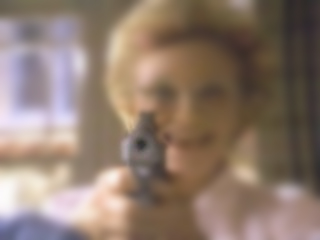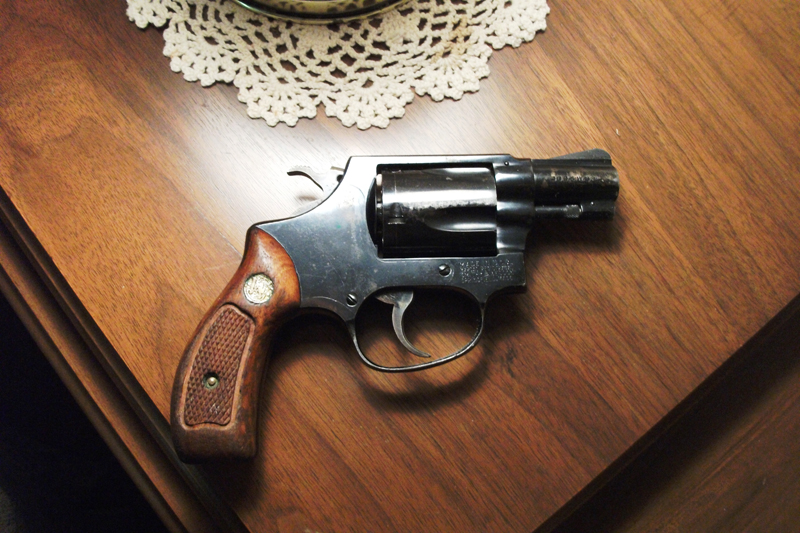 What is Mom packing? This was my question on a recent trip to visit her. Growing up, we never had guns in the house. No, my mom was not anti-gun (she was raised learning to shoot from her father). It was more of a case of my brother and I fighting each other constantly till we were bloody pulps, and she did not need more items to be used in our melee.
Anyhow, back to Mom. With fire-red hair that can be seen for miles, my mom, who stands all of 5-feet 5-inches, walks with a cane and is soft-spoken. She is a very practical woman, working for her state's revenue department. She looks like anyone else's mother, I guess.
So, Mom, what do you carry? Well, that was a loaded question. She laughed: "I do not 'carry.' But I do have a gun on my nightstand."
I asked if I could see it, as she did not know what type it was, just that it was a revolver.  She said she  just want to be able to point and shoot.
With permission I went into her room to have a look. God, going into my mom's room even at my age makes me feel uneasy, so much mom stuff around. And I don't want to see something I can never unsee. Luckily, there it was, a Smith & Wesson 38 Special Model 60, looked like it was fresh out of the box.
"You ever shoot this thing?" I asked.
"Of course," she replied. "I go to the range whenever I can."
So I pulled out the rounds to take a better look at it and discovered my mom's practicality at work. Her 38 Special was loaded with 37-grain SWAT load which breaks apart in drywall/sheetrock and is considered the safest for home use. I don't want to shoot the dog on accident, she said.
Ahh moms. Anyway, what does your mom shoot?