Live stream of Wayne LaPierre's CPAC speech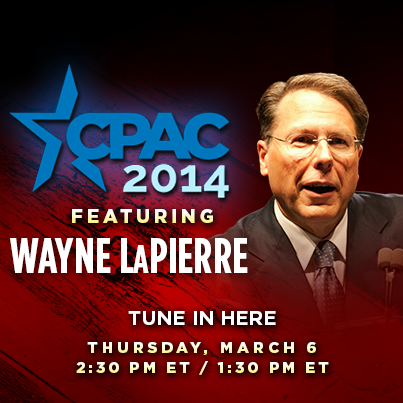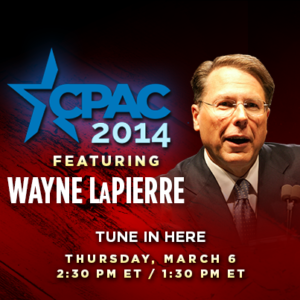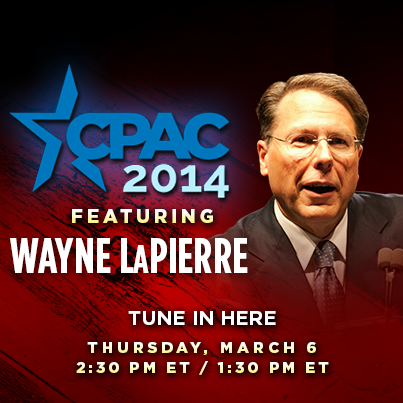 Please join us Thursday as We Like Shooting live streams Wayne LaPierre's speech at this years CPAC!  This will be his first speech in a quite a while and should be quite thought provoking.
The event will be Thursday, March 6, and will begin at 2:30 p.m. EST.
You may view this live stream at View Livestream
The Conservative Political Action Conference is an annual political conference attended by conservative activists and elected officials from across the United States. In 2011, ACU took CPAC on the road with its first Regional CPAC in Orlando, Florida. Since then ACU has hosted regional CPACs in Chicago, Denver, and St. Louis, with CPAC San Diego planned for 2014.
Wayne LaPierre is a US author and advocate of the right to keep and bear arms. He is best known for his position as the executive vice president of the National Rifle Association and for his criticism of gun control proponents.