WLS Double Tap 013 – Proud to be an American
Welcome to We Like Shooting's Double Tap, Episode 13, Tonight we'll roast a Voda, we'll answer your questions on Dear WLS, we'll talk about NOT GUNS, and revisit past gear on gear chat revisited!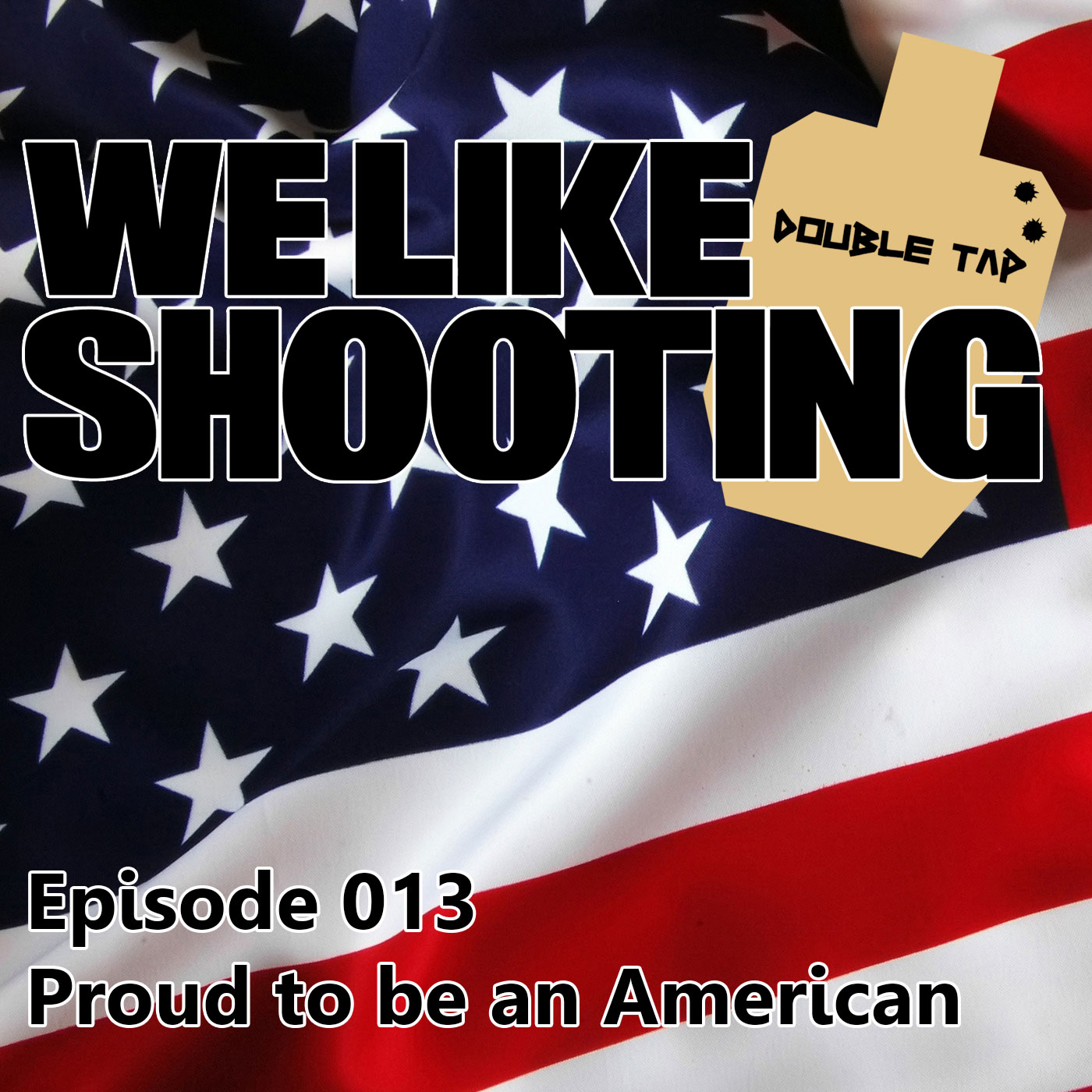 Black Rhino Concealment
Veteran owned and operated, they'll take care of ALL your holster needs!
Use code WLSMOFO for 10% off!
Rubber Dummies
Rated our #1 targets of all time. Realistic, durable, self healing and easy to use rubber torso targets! Just paint and blast away!
Use code WLS for 15% off!
Nighthawk Custom
The best custom guns in the industry! #onegunonegunsmith
Enter to win your very own!
Bryan S
Ghost recon Wildlands? What are your thoughts on it? Also What loadout do you prefer in wildlands?
Rob P
Hey Nick, have you ever tried to meet up with savage for a burger?
Norman R
Two questions. 1- What is meant by beating the hell out of your ar 15 and how do you know if you are? 2- Anyone ever have issues with 33 round glock mags failing to feed for the first 8 or so rounds?
Judson C
posted to the patron page but I thought this might be a good question for the show as well… I have literally been thinking about this for like 3 hours. I have yet to come up with a real answer:
Something I thought of this morning. On my way out of my neighborhood this morning I realized I left my phone at home, turned around and went back to get it. I was like i NEVER forget what is considered part of my EDC as I think each item is just as important as another… so in your opinion what is in fact the MOST important item in your EDC for any given day?
Submit your questions to Dear WLS!
Wrap up
Find us on ALL the social media and our website
Just a reminder to join a gun related advocacy group (ask the guest about their state) and we always give out the Suicide prevention line, that number is 1 (800) 273-8255
We're here live every week on Monday and Weds. and on demand every damn day. Go to welikeshooting.com/show to subscribe!
Thanks for listening, and Watch where you're pointing that thing.