The Long-Range Citadel 5-30×56 LR2 Riflescope from Sightmark
Is the Citadel 5-30×56 LR2 Riflescope from Sightmark a good budget scope to enter into the long-range market?
Long range shooting is a skill that takes a massive amount of dedication and money, and most of us simply cannot invest in either, much less both. Yet here we are, still interested in long range hunting, or simply long range target practice still dreaming of going long, and here we are sitting with our rifle, but lacking a good optic that won't break the bank. Enter the Citadel riflescope from Sitemark.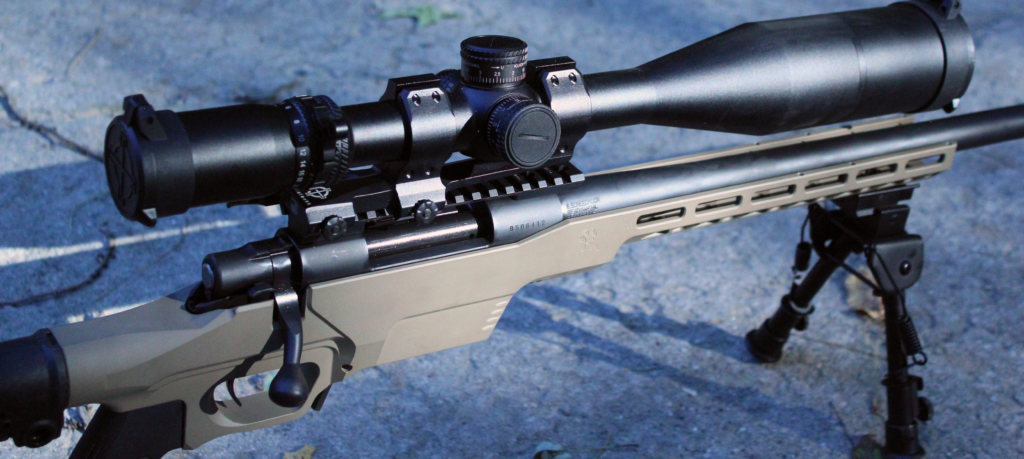 Lets go over some of the basic specs of Citadel, it is a first focal plane, red illuminated reticle with exposed, low-profile turrets. It is housed in a single-piece 30mm tube with a 6:1 zoom ratio and the glass is fully multi-coated creating an anti-reflective and anti-fog lense meant to improves vision, reduce eye strain, and eliminate reflections from exposed glass surfaces.
Now the first thing that might have jumped out at you was the mention of the first focal plane reticle. Fear not! While the crosshairs appear small, thin, and almost hard to see at without illumination at low power, you can easily adjust this with the adjustable brightness level. I also found no issues shooting in intense light with the brightness level turned up completely. What I also found was that even at high power, your reticle was the perfect amount of thickness and did not cover too much of your target.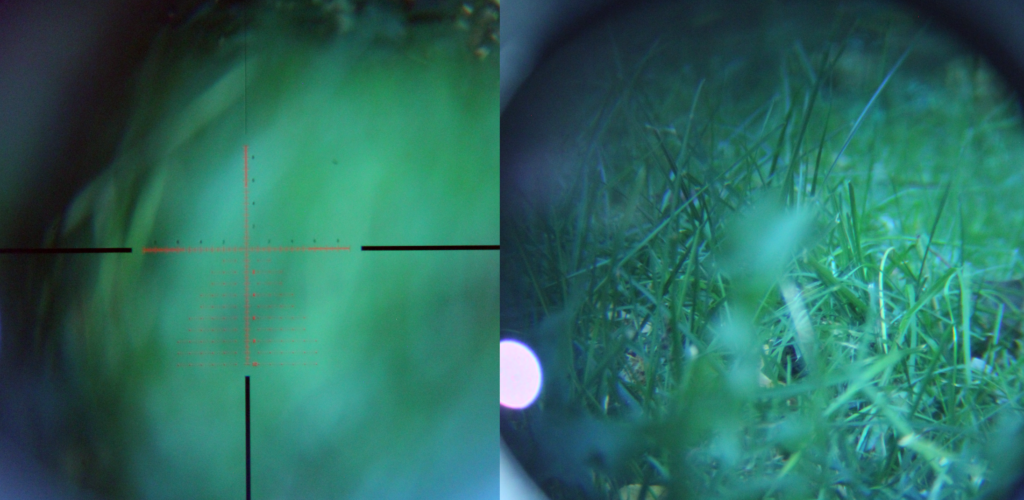 When bore sighting, I was a bit concerned as it appeared I would need a large number of elevational clicks to put it where I wanted. This could be an issue with an 11-mil elevation adjust for a long range scope.
We discussed a bit of the illuminated reticle, one of the worst things about these is when the battery dies Well, these batteries will die as well but at least you can pull between 70-100 hours on them, and the CR2032 battery is pretty cheap and easy to pick up so a couple in the bag never hurts.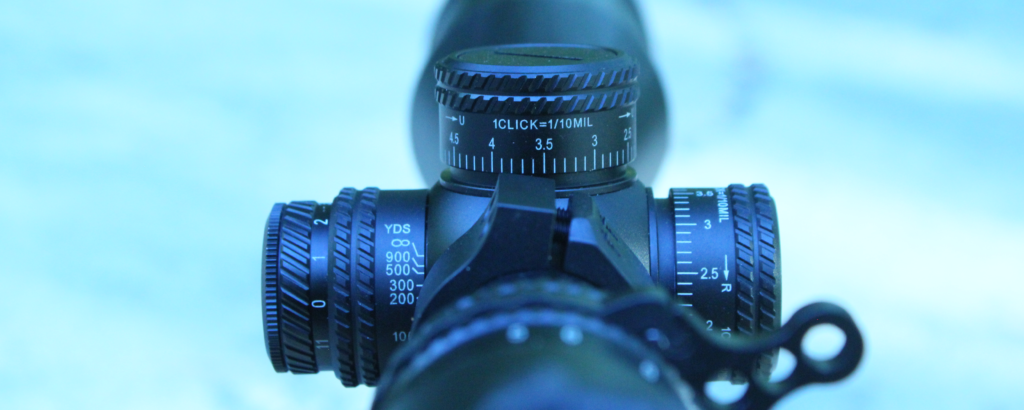 The focus/parallax turret is capped by the reticle illumination control. This is great placement as these will not be adjusted too often, and the 100-yard setting was dead on 100 yards, however, these particular turrets were extremely stiff, and needed to be worked in.
The elevation and windage turrets had nice audible clicks and the tactile feel of them moving from one point to another felt good.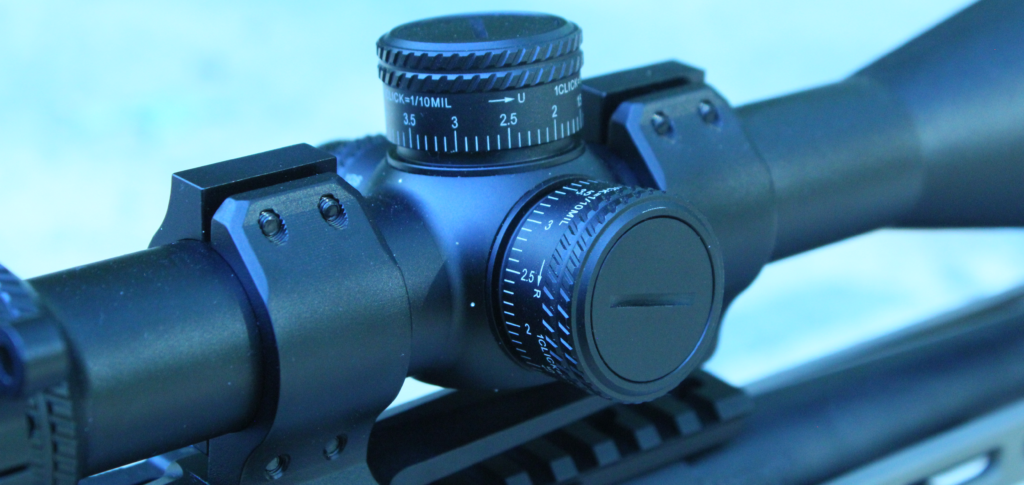 The glass is sharp and at its current price range, it is pretty fantastic. This single-piece 30mm tube is made of a hard anodized finish with exposed, capped, low-profile turrets and the unit itself is shockproof, fog proof, and has an IP67 waterproof rating (however, I cannot verify the last because it did not do the bathtub test).
My final thoughts, Sightmark touts this scopes as suitable for "long-range recreational plinking, bench rest and F-class competition and PRS matches." I think this rifle is great for long-range recreational plinking and hunting would be the market this optic would excel.
Cost
MSRP $515.99
Specs
Reticle, Type LR2
Reticle Etched glass
Reticle, Color Red
Magnification 5-30x 56
Eye relief (in) 3.9-3.5
Diameter, Tube 30
Length (in) 14.9
Width (in) 3.1
Weight, oz 27.5
Height (in) 2.2