Meet Ava – the newest WLS commentator
Meet Ava Flanell, the newest We Like Shooting commentator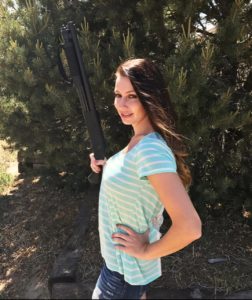 We Like Shooting is very interested in providing our audience with multiple and diverse views. When Lil Chantilly left, we noticed a definite need for female advocacy and viewpoints, but we just weren't 100% sure how we were going to find the right person. Did we want to find someone like Lil that was nice and the voice of reason or did we want something else? I thought about it a lot and decided that we didn't want to replace Lil with Lil, but rather add a new and unique voice to the show. Someone that had the same chemistry with us that we had with each other. Considering we have been working together for over three years, it seemed an impossible task.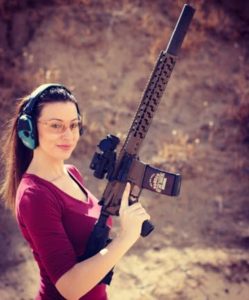 Here in Colorado Springs, I was peripherally aware of a female instructor/firearms dealer named Ava Flanell that ran Elite Firearms & Training, but we didn't roll in the same circles. My good friend, Kevin Travis, founder of Soco3Gun asked if I knew her and said she was funny. But let's get real, lots of people are funny'ish, but are they We Like Shooting funny? No. Face it; we are hilarious!
I reached out to Ava to see if she'd be interested in joining us, not as a guest, but as a guest panelist. I figured I didn't want to waste time with someone that couldn't compete with the huge personalities on WLS. I knew that by pushing them into the deep end, they'd either sink or swim or tread. I was looking for a swimmer. The first show went well, she interjected, joked, insulted and made us feel horrible about ourselves. It was perfect. I invited her to the next three shows as a test, and each week she said yes without hesitation. After the 4th successful show, she was over her nervousness and seemed to have been with us forever, never missing a beat. I extended an offer to join us as a permanent panelist, and again, she accepted without hesitation. At that point, we knew she was likely insane, but it was kind of too late. (help)
Ava is a great business person and an awesome instructor with 5-star ratings across the board. In today's instant gratification mindset that says something about her character and how seriously she takes her craft.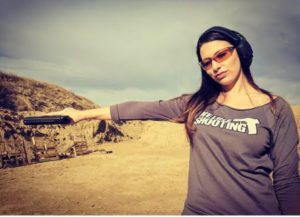 Since she accepted, she's been making our lives a living hell with all this talk about her dog, Tickles, constant BF's, a general BASIC Diva-like attitude and a flow of profanity and insults that would make a Marine blush, but the listeners love her so I guess she can stick around for a bit.
Welcome, Ava.
P.S. No, she won't date you. Jeremy is watching.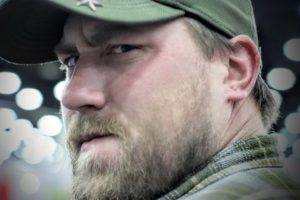 The Bullpup Shoot is an event in Mount Carroll IL, organized and hosted by Manticore Arms. Free admission allows guests to shoot firearms for low subsidized costs. It is a great event to meet your favorite firearms companies, personalities and make new friends! Bring your own guns or shoot ours, you are guaranteed to have a blast.