Riddle of steel – JK, we shot a sword!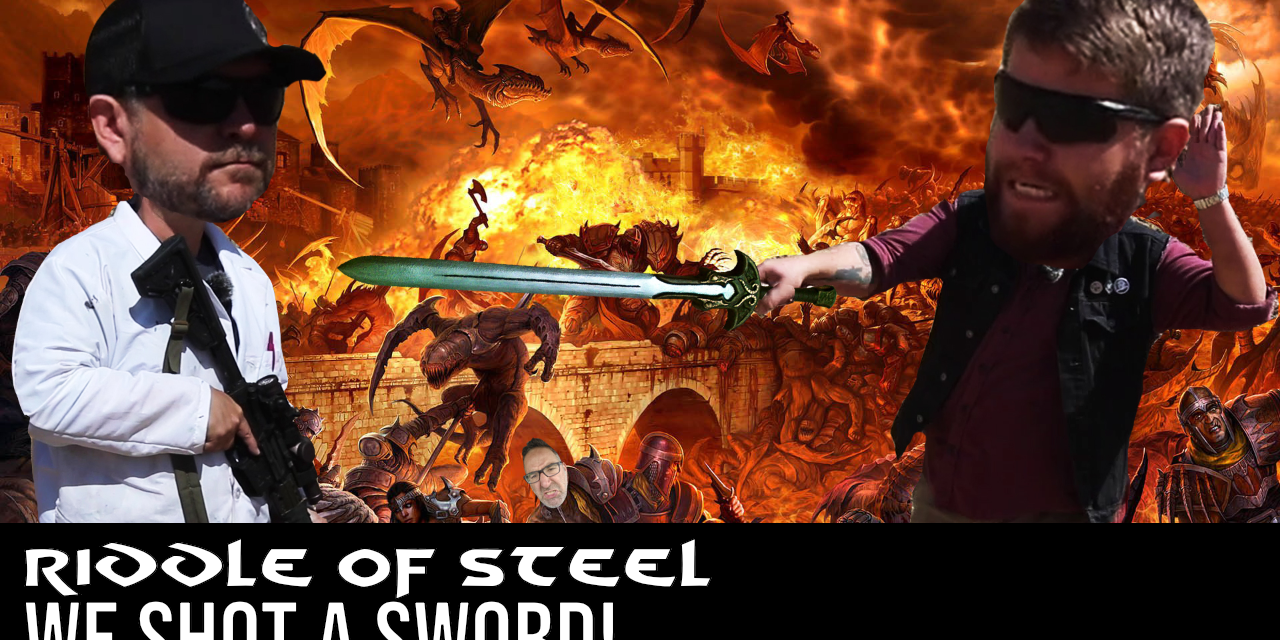 "Conan realizes the true answer to the riddle: all the power of both steel and flesh come from one's beliefs."
Anyway, we decided to shoot a sword. We used 22LR, 9mm, .223, .300BLK and .450BM. This was so much fun! Which was your favorite?!
Products in the video:
Discounts: